MONTERREY, Nuevo Leon — Mexican authorities arrested one of the top cartel bosses linked to the escalation of violence in northern Nuevo Leon. While the kingpin is currently behind bars, there is a high probability a judge could order his release–again.
Sources within the Nuevo Leon Attorney General's Office confirmed exclusively to Breitbart News the arrest of Luis Lauro "La Mora or La China" Ramirez Bautista after he left a local bar in the Monterrey metropolitan area. Detectives with the Nuevo Leon Investigations Agency arrested Ramirez with a woman and carrying a firearm. The wanted drug lord tried to run a police checkpoint aimed at stopping drunk driving and illicit firearms. When authorities tried to check him, Ramirez tried to speed off but was ultimately arrested.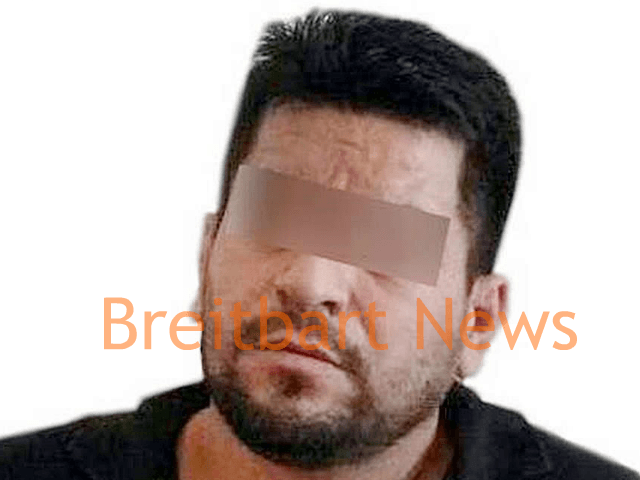 Hours after authorities arrested Ramirez, a team of his gunmen murdered 34-year-old Santiago Aaron Urbina Arellano, the manager of Bar Ambia, where the cartel boss was partying. It remains unclear if the gunmen believed the manager tipped off authorities.
The man known as "La Mora" was named one of the most wanted targets in an international program for fugitives. Known as Se Busca, the program was set up by Mexican authorities and U.S federal agencies to track down key cartel bosses.
While Ramirez is currently facing weapons charges, it is likely that a federal judge could order his release just like in 2017. In June 2017, authorities initially arrested Ramirez but the raid was deemed illegal by a Mexican federal judge who then ordered his release.
Editor's Note: Breitbart Texas traveled to the Mexican States of Tamaulipas, Coahuila, and Nuevo León to recruit citizen journalists willing to risk their lives and expose the cartels silencing their communities.  The writers would face certain death at the hands of the various cartels that operate in those areas including the Gulf Cartel and Los Zetas if a pseudonym were not used. Breitbart Texas' Cartel Chronicles are published in both English and in their original Spanish. This article was written by Tony Aranda from Nuevo Leon