REYNOSA, Tamaulipas – Gulf Cartel gunmen ambushed a convoy of Mexican soldiers near the Texas border, setting off a fierce battle where several troops were injured Sunday. Unofficial information indicates that several gunmen died. The casualty breakdown remains unclear.
The shootout took place Sunday in Diaz Ordaz, immediately west of Reynosa, Tamaulipas. The shootout began when a convoy of Mexican soldiers were traveling along a main avenue and a team of cartel gunmen attempted an ambush.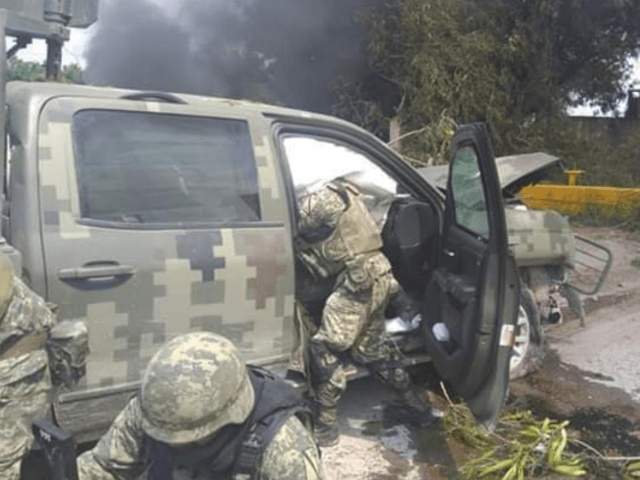 The attack triggered a fierce battle as gunmen and military forces exchanged fire. Several military vehicles crashed and took damage during the fighting. Several homes were also struck and one house partially burned. Several soldiers were injured and required medical care.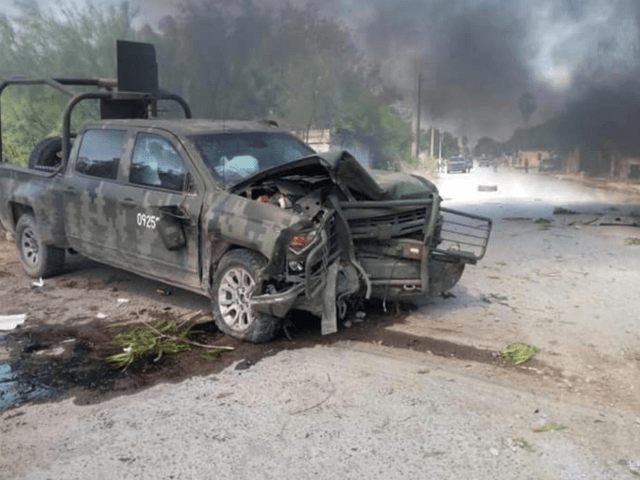 Diaz Ordaz is considered a high-value trafficking area for the Gulf Cartel since it is directly south of Sullivan City, Texas. The lack of local border fencing allows smugglers to move high volumes of migrants and drugs through the area.
Editor's Note: Breitbart News traveled to the Mexican States of Tamaulipas, Coahuila, and Nuevo León to recruit citizen journalists willing to risk their lives and expose the cartels silencing their communities.  The writers would face certain death at the hands of the various cartels that operate in those areas including the Gulf Cartel and Los Zetas if a pseudonym were not used. Breitbart Texas' Cartel Chronicles are published in both English and in their original Spanish. This article was written by "A.C. Del Angel" from Tamaulipas.