EDINBURG, Texas – Authorities arrested several members of a Gulf Cartel cell linked to the kidnapping of two men in Texas. Investigators believe the gunmen are behind several other crimes in the immediate area.
Texas authorities arrested four adults and three underage teens who are now charged with various counts of organized criminal activity and aggravated kidnapping. Four key gunmen–including one who is a known Gulf Cartel assassin–remain on the run.
The case began on May 6, when a victim called 911 to report a team of gunmen in three SUVs at a house in Mission who were taking two victims at gunpoint, court documents revealed. The two victims are identified as Rolando Cruz Jr. and Jose Alfredo Eliserio Jr., who are also allegedly linked to drug smuggling activities. The gunmen were described in court documents as carrying tactical rifles and pistols.
Hidalgo County Sheriff Eddie Guerra confirmed that the gunmen work for organized crime in Mexico, but did not want to use the term"cartel."
"We call them 'Transnational Criminal Organizations' or 'TCOs.' I don't like to call them [cartels] to not call out their name and give them recognition," Guerra said.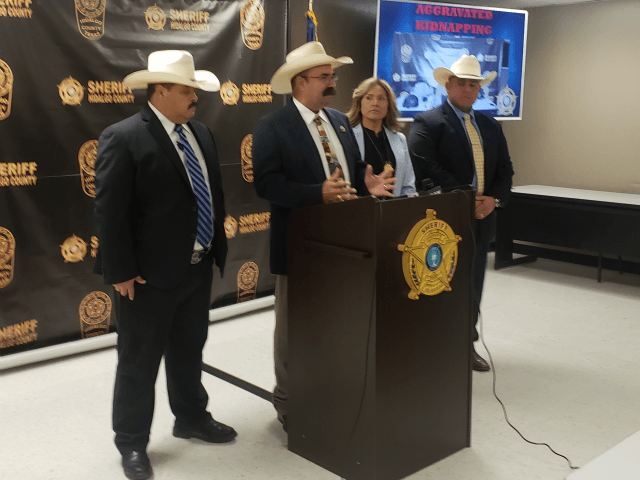 Law enforcement sources revealed to Breitbart News that the gunmen took the two victims to a stash house in Palmview and were originally planning on crossing them into Mexico. The gunmen were forced to change plans due to the increased patrolling at the Rio Grande by Texas and federal agencies. The gunmen ultimately beat the victims before releasing them.
As part of the investigation, sheriff's deputies arrested Luis Angel "El Ferrari" Rosas Jimenez, who reportedly told authorities about his alleged role in the kidnapping operation and revealed that he worked under a cartel operator named Enrique "El Junior" Aguirre.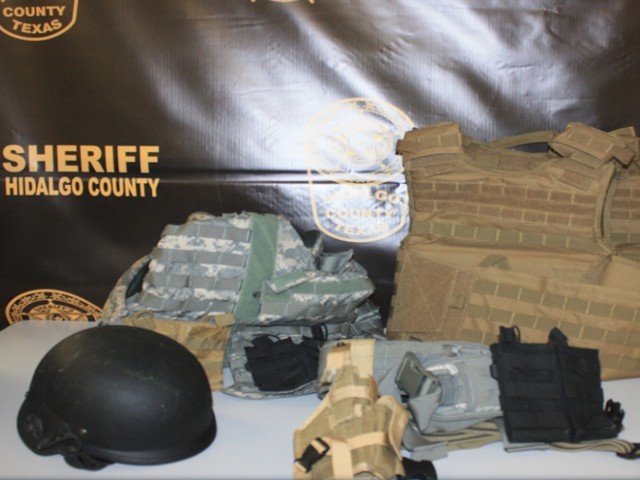 As part of the investigation, authorities say they tracked down another suspect who revealed the names of the members in the kidnapping crew. Police are still looking for Enrique "El Junior" Aguirre, Oved Alejandro Ponce, Marco Antonio Elizondo, and Victor Luna aka "Hector Bernal," who investigators described as a known Gulf Cartel assassin.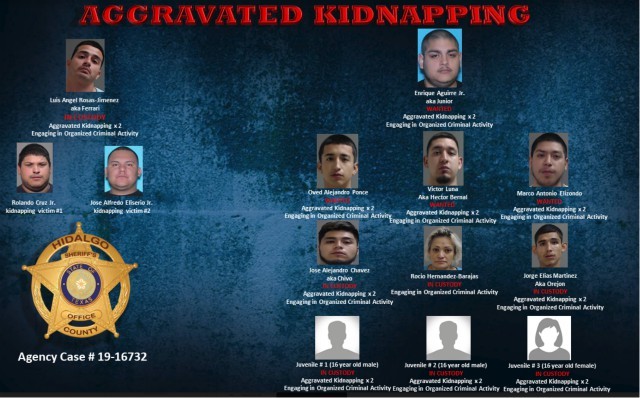 Texas authorities raided a stash house in San Juan, where one of the gunmen revealed that the cartel cell was hiding weapons and tactical gear. Investigators were able to find bulletproof helmets, face masks, tactical plate carriers, ammunition, magazines, and other items allegedly used during the kidnappings.
The area immediately south of Hidalgo County is controlled by Mexico's Gulf Cartel, a criminal organization whose factions control the drug and human smuggling operations on the Mexican side from the Gulf of Mexico to the areas just east of the Falcon Dam, opposite Cameron, Hidalgo, Starr and Zapata Counties.
Ildefonso Ortiz is an award-winning journalist with Breitbart Border / Cartel Chronicles. He co-founded the Cartel Chronicles project with Brandon Darby and senior Breitbart management. You can follow him on Twitter and on Facebook. He can be contacted at Iortiz@breitbart.com. 
Brandon Darby is the managing director and editor-in-chief of Breitbart Border / Cartel Chronicles. He co-founded the Cartel Chronicles project with Ildefonso Ortiz and senior Breitbart management. Follow him on Twitter and Facebook. He can be contacted at bdarby@breitbart.com.