Cartel gunmen killed a young woman after she publicly denounced her drug trafficking activities and the complicit Mexican officials involved this week.
The case took place in Colima, where Brenda Rios was a member of the Mezcales, a breakaway faction of Cartel Jalisco New Generation (CJNG). In recent days, authorities found Rios' body in a bathroom where she and a male victim had been shot execution-style.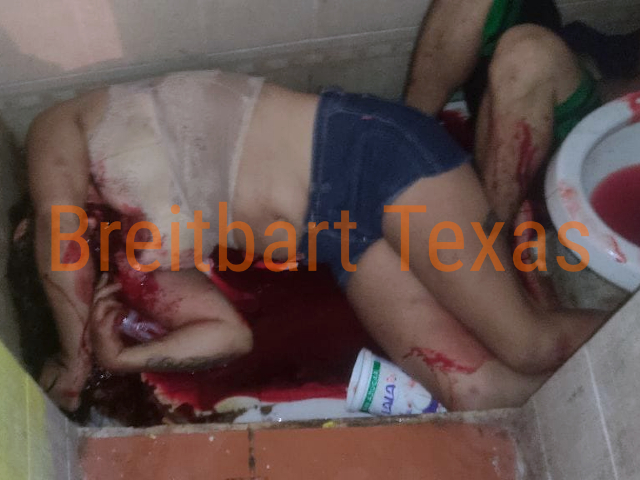 Government documents reveal that Rios was listed as missing since October 21, 2022, when authorities issued an Alba Alert. The Mexican system is akin to an Amber Alert but for adult women believed to be in danger.
#AlertaAlba
Activan Alerta Alba para localizar a:

BRENDA GUADALUPE RÍOS REYES

Fiscalía General del Estado de Colima 312 316 45 80@MeganoticiasMx@karla_ssolorio @Vichug3@kary_solano1@manuel_posos@DINORAHAGUIRRE3@Ross_venancio pic.twitter.com/WGGwJj5PIf

— Meganoticias Colima (@MeganoticiasCo) October 26, 2022
Weeks after Rios was reported missing, videos and social media posts began to appear of Brenda "La More" Rios identifying members of Los Mezcales and allied government officials. The woman also gave the locations of cartel hideouts and kill sites.
"The reality is that I had to withdraw from Colima. I'm not in Colima, they can't find me in Colima," Rios said in a video explaining her reason for leaving Los Mezcales. "They killed many innocent people."
Her murder is believed to have been carried out by Los Mezcales as a response.
In her videos, Rios claimed that after she left Los Mezcales, she became the victim of one attempt on her life by cartel gunmen and a subsequent assault by police when she asked for help.
"When I left, they wanted to kill me," she said. "I decided to withdraw from that because things are very ugly right now, right now they are at war and because I realized many things that I did not like at all."
In her videos, Rios accused a public official with the Colima Attorney General's Office named Jose Roberto Rodriguez Bautista as one of the liaisons between the government and Los Mezcales.
The woman also fingered Carlos Miguel "El Abulon or El Leon"  Mercado Meraz as the current leader of Los Mezcales. According to Infobae, El Abulon took over after the arrest of José Bernabé "La Vaca" Brizuela Meraz. Both cartel figures were, at one time, lieutenants with CJNG. According to El Financiero, in 2019, La Vaca broke away from CJNG and named his group Los Mezcales. Since early 2022, Colima has seen a rise in violence as CJGN and Los Mezcales battle for turf.
Editor's Note: Breitbart Texas traveled to Mexico City and the states of Tamaulipas, Coahuila, and Nuevo León to recruit citizen journalists willing to risk their lives and expose the cartels silencing their communities.  The writers would face certain death at the hands of the various cartels that operate in those areas including the Gulf Cartel and Los Zetas if a pseudonym were not used. Breitbart Texas' Cartel Chronicles are published in both English and their original Spanish. This article was written by "C.P. Mireles" from Tamaulipas and Jose Luis Lara from Michoacan.