Nashville's The Shazam have been around since 1993, delighting audiences with anthemic, hook-laden rock in the spirit of their two poles, The Who and The Move. They moved beyond those obvious influences on '03's stunning Tomorrow the World, a blast of rawk big enough to fill the Grand Canyon.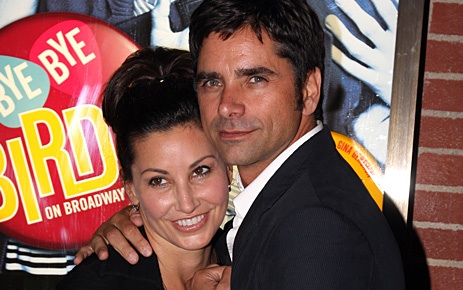 The Shazam are part of the underground independent pop scene, the guys who gather for the Charlottesville Power Pop Festival, International Pop Overthrow, or SXSW. Shazam have been with Not Lame since 1999's masterful Godspeed the Shazam. Meteor is the first disc Not Lame has produced in three years, not counting their annual International Pop Overthrow compilations. Meteor is a titanic yawp of hard rock anthems alternating with hooks so sweet they take your breath away. Hans Rotenberry, who wrote and sings the songs, has carved a unique and immediately identifiable style from hard rock dynamics crossed with his sweet, supple voice.
"So Awesome" opens the record with a twenty-one guitar salute to the joy of living, lead guitar as hard and elegant as the Golden Gate Bridge. "Don't Look Down" is a power ballad with every lick carved in stone. You could climb the notes like a staircase. Rotenberry's vocals are winsome and masterful, going from cooed aside to anthemic bellow in a heartbeat. "Disco at the Fairground" is the best Move song the Move never recorded. Alternating sinister, earth-chewing minor chords with drunken sailor music hall choruses it crunches euphorically. Zappa would approve.
"A Little Better" is a self-improvement song that might have come off Workingman's Dead with a harder rock edge. "Always Tomorrow" is one of those bittersweet masterpieces built around a simple repeating guitar motif overlaid with Rotenberry's pliant vocals filled with inchoate longing as is all great pop.
"Let it Fly" is an emotionally potent paean to hope harking back to "Squeeze the Day" from Tomorrow the World. The hushed beginning telegraphs its hortatory heart before that heavy bass cuts in. The chorus with its muffled kettledrums sends chills down your spine. This is life affirming rock that will have you grabbing an invisible Telecaster and yelling "YEAH!"
"Hey Mom I Got the Bomb" contains the lyric:

I got The Bomb, yeah I got The Bomb

If you don't think I'll use it you're ridiculously wrong
You really have to hear this to get the full effect.
"Time For Pie," the closer, is a distillation of every great arena rock guitar solo you ever heard.
As far as I know you can only order the record from www.theshazam.com and www.notlame.com. Should be available from cdbaby.com shortly. You won't hear about the Shazam in Rolling Stone or Spin. You won't hear them on Big Radio, certainly not on MTV or VH-1. The Shazam are merely the tip of the iceberg. And the hardest part of the iceberg too.