Every year during Lent me and the misses haul out our religious-themed films. As much as I would like to say that we watch these films to honor the Holy Season, the opposite is actually the truth. We use the Holy Season as something of an excuse to re-watch a bunch of films we really don't need much of an excuse to watch. The season does, though, give those films more resonance, especially when they match up to the Scripture readings at Sunday Mass.  
That is my not-so-subtle way of saying that movies are no substitute for time spent in Church, time spent reading the Scriptures, and time spent giving thanks to the Lord. (That message is to myself as much as anyone.) This is especially true during Easter weekend, which starts in earnest today with Holy Thursday. 
1. Holy Thursday – The Sign of the Cross (1932)
Holy Thursday celebrates the Last Supper of Jesus Christ with his Apostles and the introduction of the Eucharist.  Like many, I am always moved by the fact that Jesus knew this was his Last Supper and then went willingly to his Passion. Christ knew the suffering he would have to endure, and the anxiety this knowledge brought him would be strikingly apparent later in Gethsemane when Jesus sweated blooded and asked his Father to "Take the cup from me."
Cecil B. DeMille's 1932 epic "The Sign of Cross" is ultimately about a man who, based on a faith he doesn't fully understand and for the love of another, agrees to be martyred.
This is the third of DeMIlle's early trilogy of biblical epics. The first two are the silent screen classics "The Ten Commandments" (1923) and "King of Kings" (1927). "The Sign of the Cross" is a fully-realized talking picture with a monstrous budget and a story that resembles "Quo Vadis?"
Fredric March plays a Roman Prefect who falls in lust and then love with a Christian woman at the same time Nero (Charles Laughton) goes on a rampage after falsely accusing Christians for burning down Rome.
The film's most famous scene finds a nude Claudette Colbert bathing in milk. And it is somewhat ironic that this, a pre-code biblical film, was a factor in the Catholic Church forming the Catholic League of Decency.
I always laugh at the ignoramuses who attack DeMille as a some kind of Church Lady prude. For his time, DeMille was always pushing the envelope. He knew sin was sin and that sin needed to be conveyed in a way that was entertaining, left an impression, and put butts in the seats. A prude would have made sin look unappealing instead of how appealing and alluring it really is.
DeMille was a master showman who loved his faith and was always able to mix the competing elements of show business and religion without betraying either. 
Certainly, by today's standards, "Sign of the Cross" is tame. But it is still incredibly entertaining and packs an emotional wallop.
2. Good Friday – The Passion of the Christ (2004)
I have always understood why non-believers are repelled by the violence. But for a believer like myself to witness what Christ suffered and sacrificed for me… Beginning to articulate how this moves me is impossible.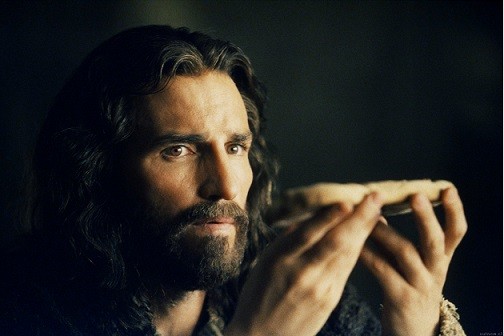 Religion aside, director Mel Gibson's vision of Christ's journey from Gethsemane to Golgotha is a perfect example of a filmmaker driven by a visionary obsession. Best of all it is an example of that filmmaker's ability to bring that vision to vivid life on the screen. Gibson wants us to feel and sense and empathize, and most of all to understand that those lovely crucifixes that hang in churches, homes and around our necks cannot begin to tell the real story.
By every historical account I've read, Gibson held back. Roman Crucifixion was much worse than what an R-rating would allow.
"The Passion of the Christ" is an affirmation of faith. We know there was a historical Jesus. Secular history proves this. And we know the historical Jesus was crucified by Pontius Pilate. To see something resembling the reality of what Jesus voluntarily went through is a reminder that no one would agree to such a thing for a lie.
P.S. The charges of anti-Semitism against the film are total bunk.
3. Holy Saturday – Jesus of Nazareth (1977)
Jesus lies dead in a tomb. And now we wait.
First off, go to your local Catholic Church for Saturday Night Vigil. It is by far the most beautiful ceremony of the year. There is nothing else like it.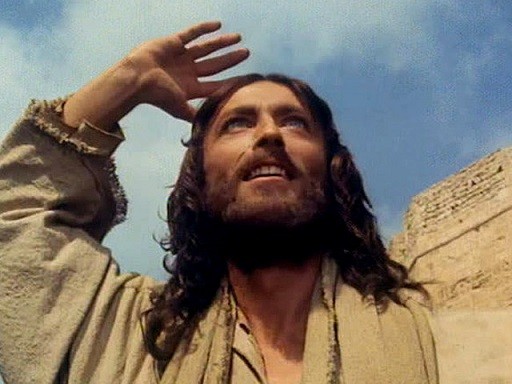 Before church, spend the day reviewing the life of Jesus courtesy of Franco Zeffirelli's lovingly detailed six-hour television miniseries.
Filled with countless stars, including Anne Bancroft, Ernest Borgnine, Claudia Cardinale, James Earl Jones, and Laurence Olivier, "Jesus of Nazareth" comes as close as any film ever has in bringing the Gospels to life.
Some liberties are taken for storytelling purposes, but nothing that in any way undermines the meaning and message of Christ's life and teachings.
4. Easter Day – The Song of Bernadette (1943)
Christ is risen. Hallelujah! Hallelujah!
Based on the true story of St. Bernadette Soubirous, Jennifer Jones plays the title character in one of the most moving biopics ever produced. In her starring debut, Jones won a Best Actress Academy Award for an astonishing and unmatched portrayal of innocence that never once colors outside the lines into cloying or playing for sympathy.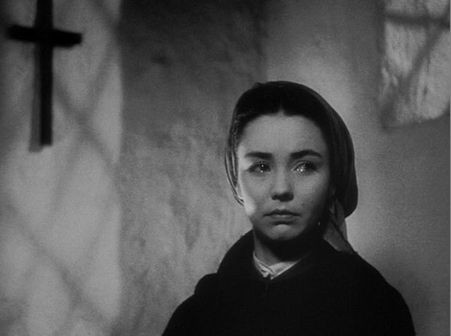 Bernadette probably came as close as anyone to Christ's example of selflessness and sacrifice, and Jones' elegant, sympathetic tour de force does her justice in a way no other actress could.
Bernadette is only 14 when she sees, in a toxic garbage dump at Lourdes, a vision of "the beautiful lady," who will later be revealed as the Virgin Mary Mother of God. For the rest of her short life, this vision only brings Bernadette pain, humiliation, and suffering. This includes her time spent in a convent.
Bernadette's life is a reminder that the resurrected Christ gave his Apostles and all of us a mission that we can only try to fulfill in the best way we know how. Through her simple dignity, humility, and unwavering faith Bernadette is also a living example of how to be a servant of the Lord (and how we all fall short).
A beautiful film in every respect: scripting, cinematography, and performance.
No epic but the emotional experience lingers for days.  
5. Easter Evening – Easter Parade (1948)
The Good Lord doesn't only reveal himself through religious films. There is a great big beautiful world out there filled with 7 billion fascinating, unique, imperfect human beings. God gave us faith but we were also given a gift to feel joy through art of all kinds.
And art reached its pinnacle with the MGM musical.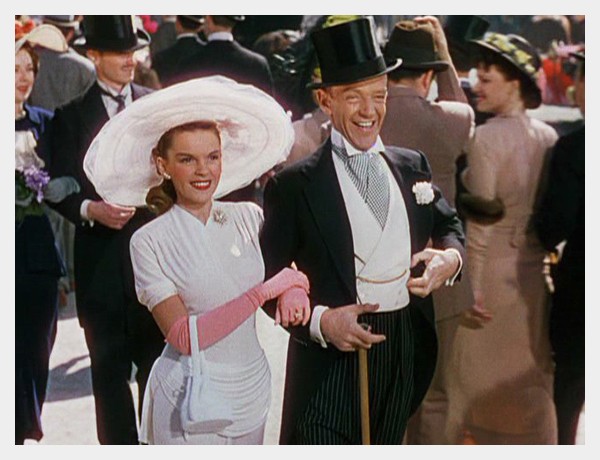 That is not hyperbole. I've believed this for years. At the height of their power from 1948 to 1952, the MGM musical represented the zenith in the human animal's ability to create beauty and spread joy. Almost every conceivable art form is brought together in these extraordinary films: dance, choreography, song, music, orchestration, performance, color, painting, sculpture, design, fashion, photography, and the written word.
And for a half-dozen years, through a handful of secular films, God and Creation came alive through a man-made artistry every bit as beautiful as the Grand Canyon, Monument Valley, a sunset, or the ceiling of the Sistine Chapel.  
"Easter Parade" has nothing to do with religion and everything to do with the daily miracles and proof of God that are always all around us.
If Judy Garland's voice and Fred Astaire's grace and Ann Miller's energy and Irving Berlin's song and the dazzle of Technicolor can't make you BELIEVE …  If 107 minutes of a smile plastered across your can't make you BELIEVE… I'll say a prayer for you.
Happy Easter, everyone.
Follow John Nolte on Twitter @NolteNC
This story was published in error for a few minutes last week, removed, and republished today.