Peter Griffin, the patriarch of Seth MacFarlane's long-running animated Fox comedy Family Guy, is dressed in senior White House strategist Kellyanne Conway's red-white-and-blue inauguration outfit in the show's latest Emmy mailer.
Above Griffin's head in the Conway-roasting cartoon is a caption that reads, "Alternative fact: we are the smartest comedy on Television."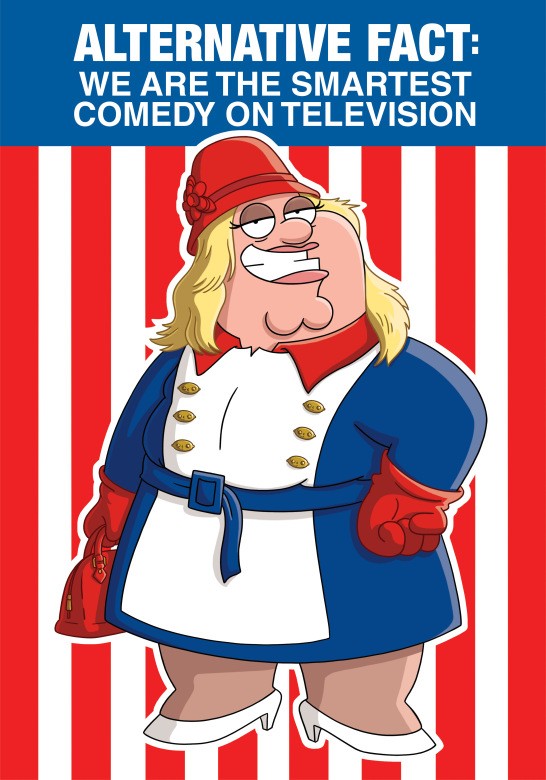 Conway's inauguration ceremony outfit was the subject of much mocking by members of the mainstream media and many Hollywood celebrities.
Last year, the main character for MacFarlane's long-running animated series used its Emmy bid mailer to mock then-presidential candidate Trump.
Griffin was a Donald Trump doppelgänger dressed with a deep orange tan and a blonde hair-do below a caption that read: "As long as we're voting for dumb loudmouths, can I get an Emmy?"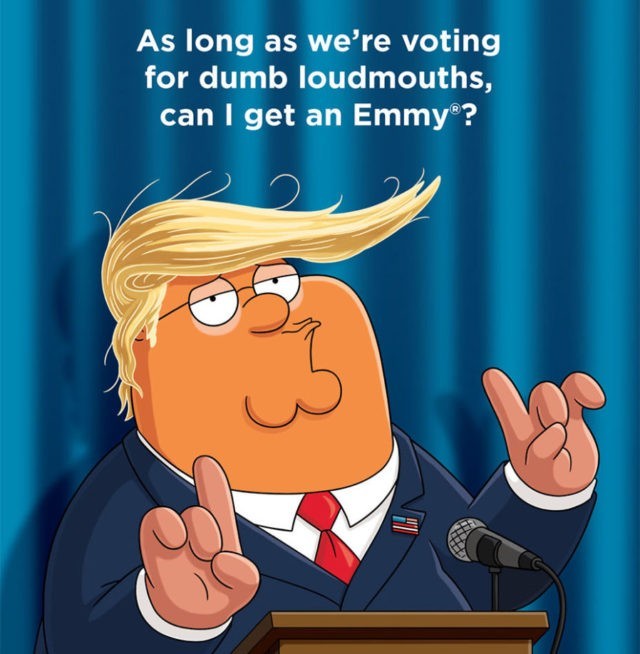 The artwork was panned by Facebook users, who flooded the Family Guy Facebook page with critical comments.
"Family Guy literally became less funny as they hired more and more liberal writers," one top comment on the post read.
The show's Emmy mailers have stirred controversy in the past. In 2012, the show's mailer featured Peter Griffin with a captioned message to Emmy voters that read: "Come on, you bloated, overprivileged Brentwood Jews. Let us into your little club."
Family Guy, which is currently in its 15th season, has never taken home an Emmy in the coveted Outstanding Animated Program or Outstanding Comedy Series categories.
Follow Jerome Hudson on Twitter: @jeromeehudson