London, United Kingdom – Former leader of the English Defence League (EDL) Tommy Robinson has spoken exclusively to Breitbart London's Editor-in-Chief Raheem Kassam about his time as leader of the English Defence League, as well as his recent run-ins with the law.
Robinson, real name Stephen Yaxley-Lennon, becomes emotional in the interview (above) when discussing the pressure placed upon his personal life, his family, and accuses the higher-ups in the British establishment of trying to have him killed by putting him in dangerous parts of some of the worst prisons in the United Kingdom.
He also attacked the fascist elements that he claimed had infiltrated his former organisation, blasting the BNP and its former leader Nick Griffin, and remembering the first EDL march, where "we had placards that said… National Front go to hell."
But he admits that at points it became unwieldy, as external organisations attempted to wrest control from him: "we said, the EDL is for the brave and sometimes the stupid".
Robinson discusses the current European migrant crisis, where he comments: "I know this is a big talking point now, immigration, but I never touched on immigration. In my whole five years, six years in the English Defence League."
And he criticised those deserting their families in Syria, drawing on his experience with a Bosnian refugee friend of his: "He didn't come here with 100 men, he came here with his little sister, and his mum. His father had been killed. That is a refugee who deserves and needs help… I think we should have set up a safety buffer zone a long time ago. NATO should be going in and doing it. There should be a buffer zone on the border with Turkey… we should play a leading role in the world in doing that."
"We can't blame [the economic migrants] for coming for a better life, who doesn't want a better life? But we can't save the world."
"What sort of man," he quizzed, "is going to leave his mother, his daughter, his brother, his sister, even his friends, and run? When I look at the pictures these look like young, fighting age, Muslim men who should be fighting for their country and fighting for their future."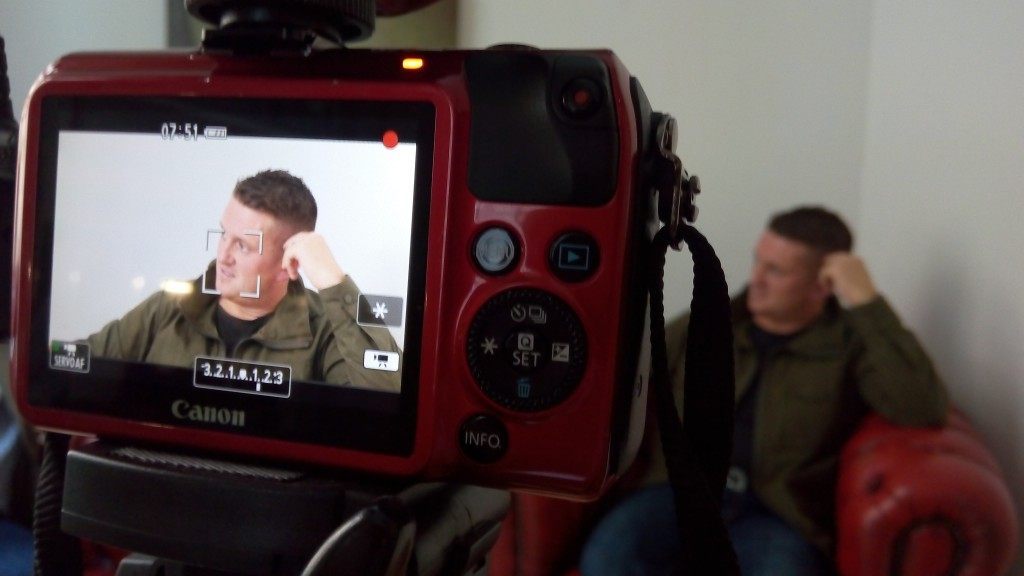 Robinson spoke of his experiences with the British police, remarking that most ordinary police officers were incredibly kind and apologetic to him when being sent to arrest him. Robinson was recently targeted for mortgage fraud, and noted, "Many people think that I went to jail for mortgage fraud. They think that was the reason. Well when I was released from jail on licence my number one condition was not to have any contact with the English Defence League or any supporter indirectly or directly. What that can possibly have to do with a mortgage fraud charge… that just proves that this case was politically motivated."
"You were getting set up to be killed," he remarked, recalling the words of a police officer who was as bemused as Robinson was when he was told he was going to be put on B-Wing, a prison wing full of Muslims, at Peterborough prison.
Robinson concluded, remarking that he had been an aircraft engineer who was never in trouble with the police until the first time he was arrested at the age of 21. He expressed regret over some of the decisions he made when he was an "angry" young man, but his demeanour, and depth of analysis during the interview shows that this is a long time behind him.
Asked if he regretted his involvement in the EDL, he said that the group was set up not to target ordinary Muslims, but to tackle radical Islam. He said that he was proud that since the inception of the English Defence League, the police "pulled their finger out" over child grooming scandals that have plagued Muslims communities across the United Kingdom. However the EDL gave rise to other, "far right" groups, in Robinson's own words, that have perverted the cause.
"I don't regret forming the English Defence League," he revealed, "But I wholeheartedly regret the effect it has had".