Political thriller series Homeland and the Benghazi film 13 Hours have topped the Movie/Book/TV category for the 2016 "Islamophobe of the Year" awards, ran by the Hezbollah-sympathising UK based Islamic Human Rights Commission (IHRC).
Also nominated were a slew of American productions portraying Muslims and the Middle East, including television drama Tyrant, the show State of Affairs, Superhero drama Arrow, and even Marvel's Agents of SHIELD.
13 Hours: The Secret Soldiers of Benghazi was described by the Islamic 'human rights' group as "a movie fueled by 'paranoia about a culture too foreign to grasp except as a bunch of mindless monsters.'"
The film, however, tells a true story widely ignored media outlets. It recounts the tale of six CIA security contractors who desperately defended the American ambassador and his staff within their diplomatic compound amid a massive onslaught by Islamist militants.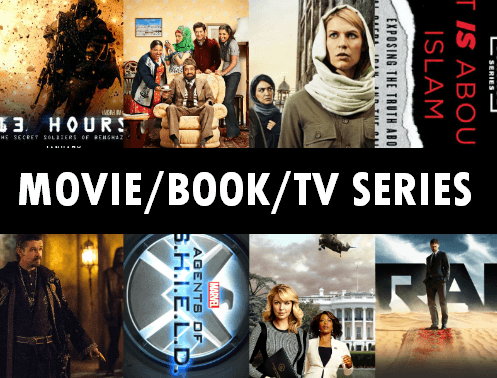 Marvel's Agents Of SHIELD, meanwhile, was criticised for allegedly "depicting the character of Jiaying as a woman who wants to kill all humans or turn them into inhumans (aliens) which sounds similar to Al Qaeda converting people into muslims or executing them. The show depicts Jiaying's daughter as the 'good' muslim or 'good' chinese. (sic)"
Similarly, the superhero fantasy show Arrow from the creators Smallville was accused of "linking all muslims and arabs with terrorists i.e: ra's al ghul reciting during executions".
Homeland, meanwhile, was slated "for its continued racist portrayal of the Middle East lacking in nuance and tact and for all its deranged, murderous Muslim characters," while Tyrant was singled out for reflecting "the mind-numbing propaganda fed to Americans when sugar-coating the country's failing Middle East foreign policy."
Citizen Khan, a popular BBC sitcom, was the only British nominee in the category. It has long been unpopular with Islamists and conservative Muslims for it's light hearted portrayal of British Muslims. It's creator, Adil Ray, is also an outspoken critic of Islamic radicalism. The IHRC said the show was nominated for "continuing to be a 'patronising version of how middle-class white folk would like British Muslims to be'".
French satirical magazine Charlie Hebdo was awarded the international category last year — just months after twelve of their staff were murdered by Islamists for criticising Islam.
The IHRC is a Shia-dominated sectarian group, described as a "Khomeinist," which continues to organise the annual Al-Quds Day demonstration in London, which was set up by the Iranian supreme leader.
They have demonstrated a degree of support for the Hezbollah terror group and campaigned on behalf of Omar Abdel-Rahman, who was sentenced to life imprisonment for his part in the World Trade Center bombings of 1993.
Their stated mission, however, is to "work with different organisations from Muslim and non-Muslim backgrounds, to campaign for justice for all peoples regardless of their racial, confessional or political background."