A parliamentary report has called for new guidelines recognising Pakistani Christians as genuine asylum seekers, with one Peer demanding the government wake up to the "reality" of Christian persecution in the Muslim world.
The report comes at a time when the government has bowed to media pressure to accept tens of thousands more Muslim migrants from Syria, but continues to ignore the plight of Christians in Pakistan.
"Pakistan presents a particularly bleak environment for individuals wishing to manifest their right to freedom of religion or belief", asserts the report by the All Party Parliamentary Group for International Freedom of Religion or Belief.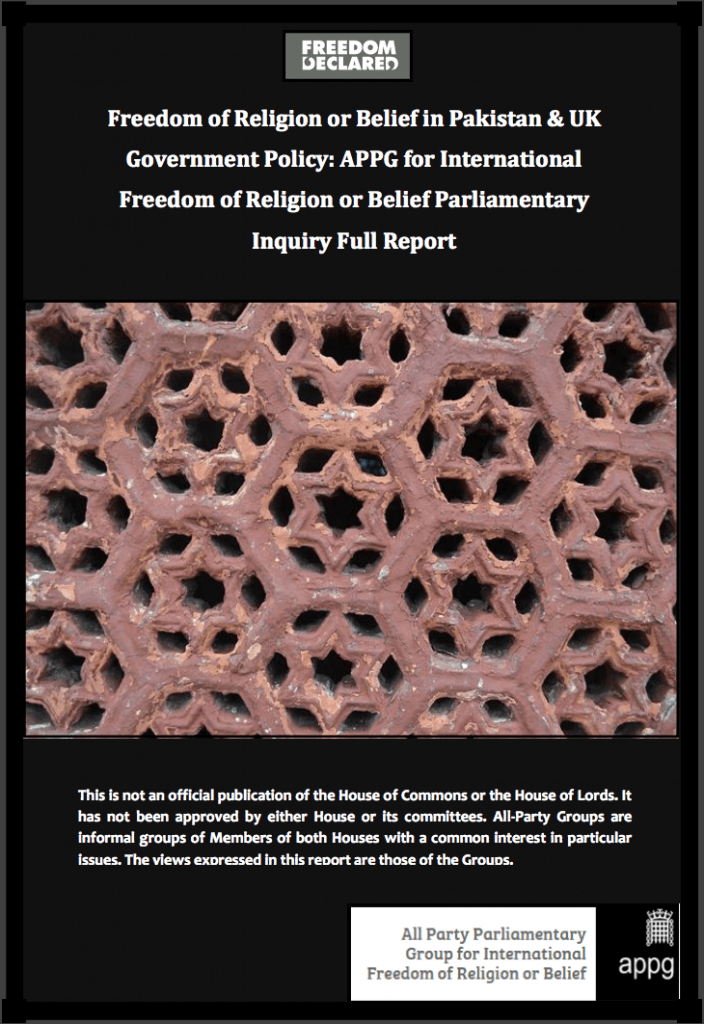 Pakistan is 96 per cent Muslim, and the extensive report details how Hindus, Sikhs, Christians and other "non-Muslim" groups face violence from extremists as-well as "state sanctioned" subordination via punitive blasphemy laws, political underrepresentation and the "Islamisation" of institutions.
It directly challenges Home Office's Guidance about Pakistani Christians and Christian converts, stating that, "a new country guidance case regarding Pakistani Christians is urgently required to provide sufficient guidance for Pakistani Christian asylum cases".
Lord Alton, Vice-Chair of the cross party group, said on introducing the report at the House of Lords:
"The official line of the UK Government is that there is no persecution [of religious minorities], the reality is the opposite of that and our report dispenses with that illusion".
Adding: "Pakistan is the biggest recipient of British aid – more than £1 billion in the last couple of years – and we should be demanding that British aid is used to protect minorities and to staunch the flow of refugees.
As well as the suggesting revised asylum guidelines, the authors called on the UK Department for International Development to ensure aid is only provided to Pakistani organisations and government departments that protect the religious freedom of Christians and others.
Last year, charities recorded record levels of Christians persecution world wide, making them the most persecuted religious group on earth. More than 100 million were targeted according to the 2016 Open Doors World Watch List, with more than 80 per cent due to religious fundamentalism of some kind.