LONDON, United Kingdom – Thousands filled Trafalgar Square this afternoon, for a commemoration of the life of Jo Cox MP. Many used the event, however, to calls for her memory to be employed to fight to keep Britain inside the European Union (EU).
Performers and speakers included Lily Allen, Bono from U2, and actor Bill Nighy – all prominent supporters of the European Union. Malala Yousafzai and actor Gillian Anderson (X-Files) also spoke.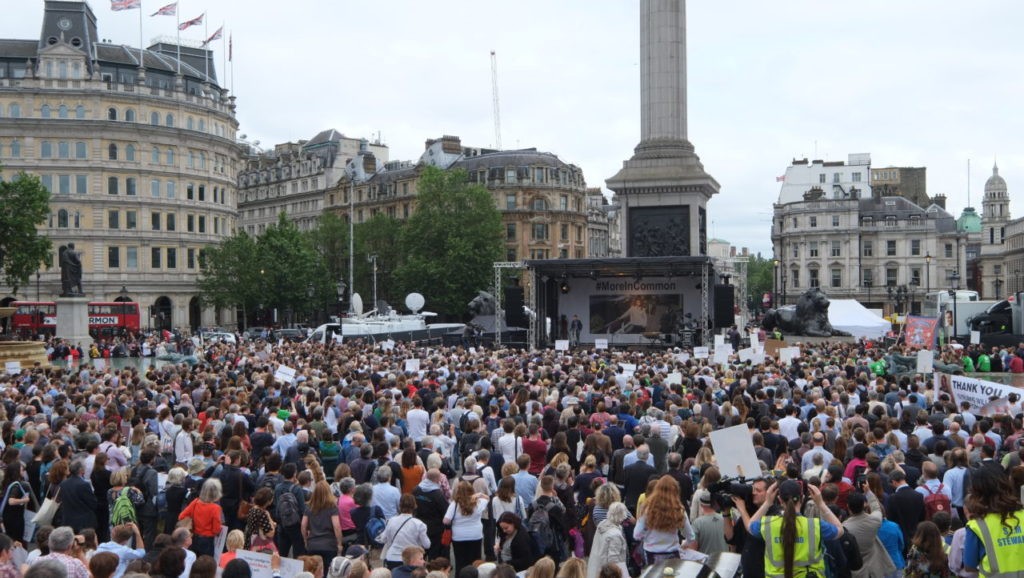 Today would have been the MP's 42nd birthday, which was given as the reason the event's timing. The fact its also just hours before polls opened for the Brexit vote was not insignificant – something her widower, Brendan Cox, acknowledged from the start.
"Today would have been Jo's 42nd birthday. She would have spent it bashing around the streets of her hometown, trying to convince people that Britain is stronger in Europe", he told the crowd.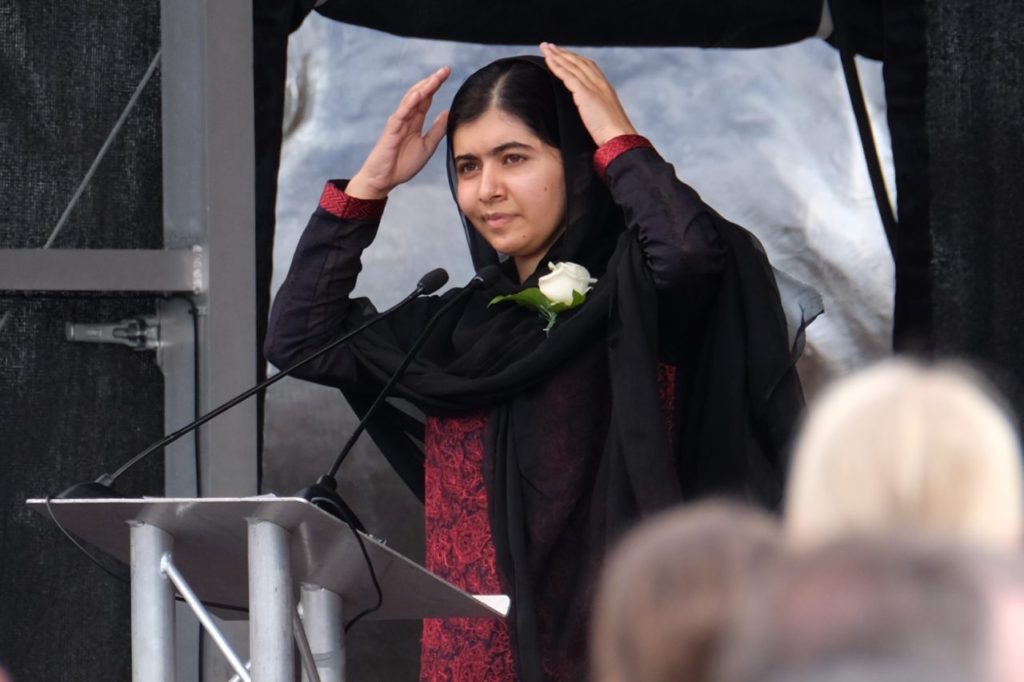 Mr. Cox added, to prolonged applause, that, "she feared the consequences of Europe dividing again, hated the idea of building walls between us and worried about the dynamics which that would unleash".
He also said, before her alleged killer Thomas Mair's trial has even began: "Jo's killing was political. It was an act of terror designed to advance an agenda of hatred towards others. "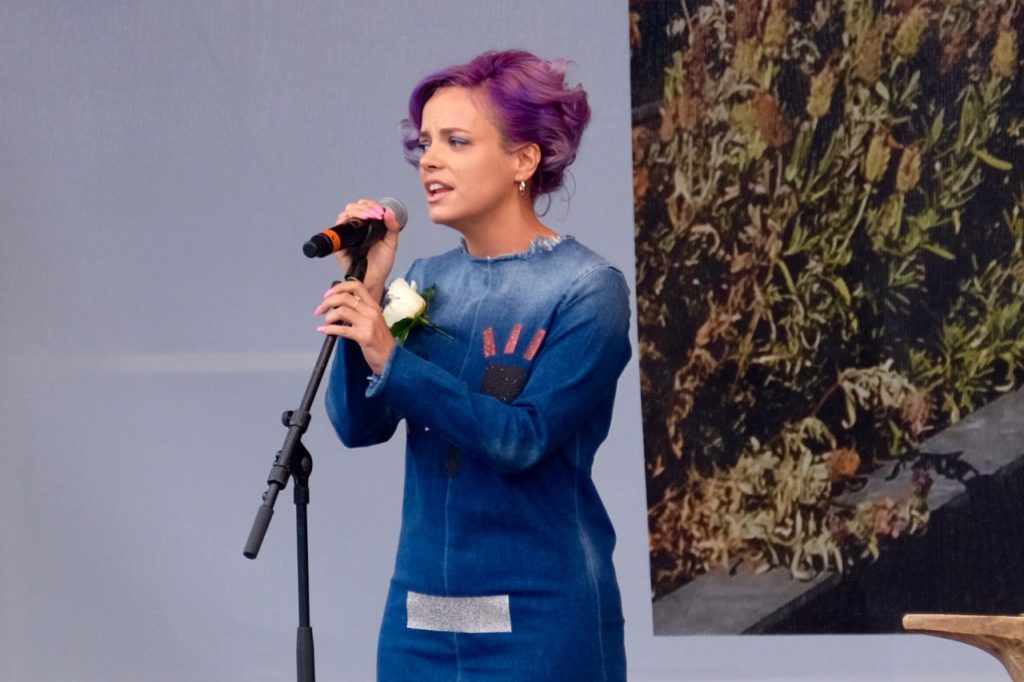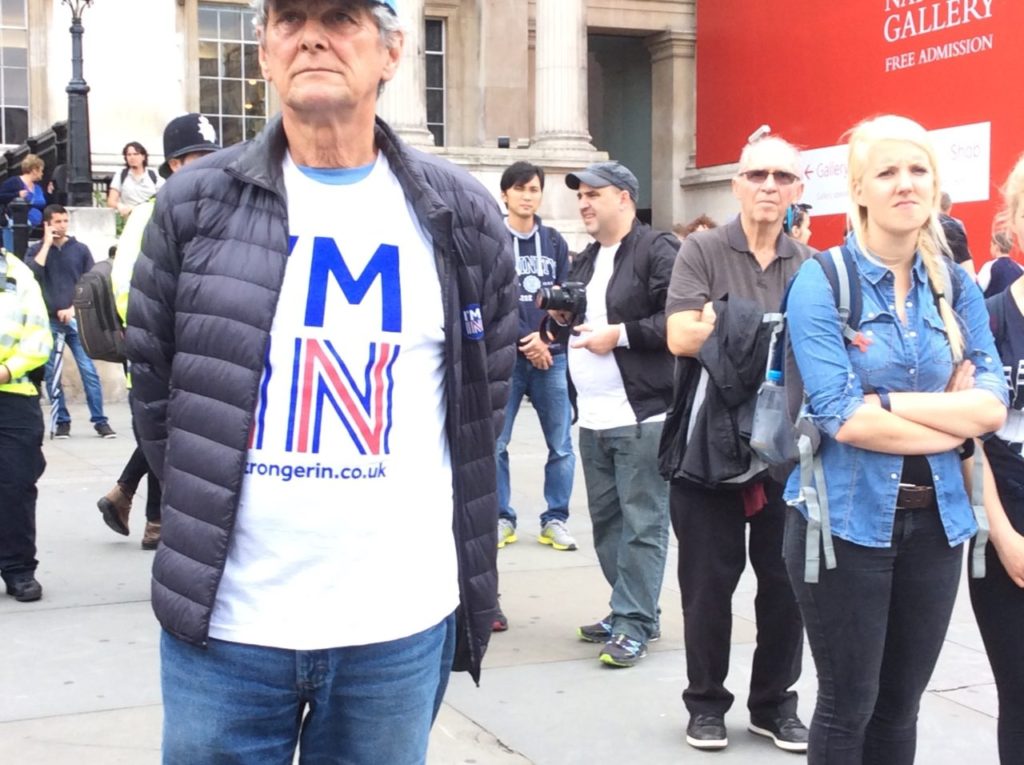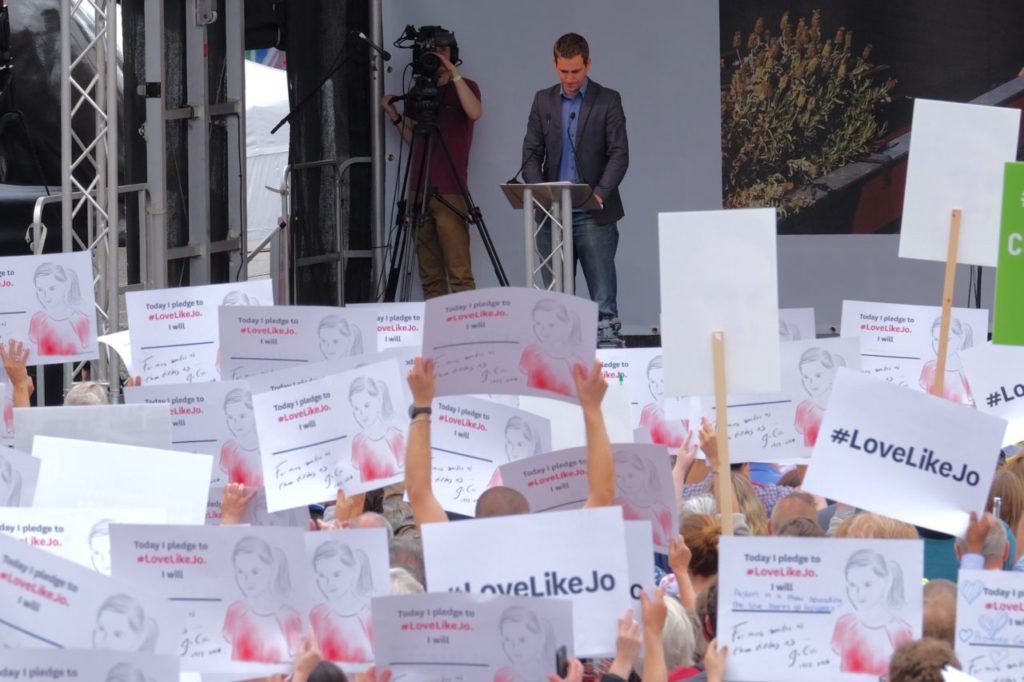 He spoke before a large banner baring the hashtag #LoveLikeJo, which was used by people to voice their support for remain.
https://twitter.com/vgt890/status/745661087337549825
#Remain #LoveLikeJo #MoreInCommon Reject hate ,division and fear

— clare march (@claremarch1) June 22, 2016
Lily Allen, who this morning called all Brexit supporters "racist", also sang to the crowd. And Bono from the band U2 – who has said Brexit is an "existential threat" that will bring "hyper-nationalism" to Europe – spoke on the big screen.

This morning Ms. Allen tweeted: "Immigration? Let's just face it you're a bunch of right wing racists #brexitbars". Adding: "My timeline is literally filled with offensive comments from white supremacists voting leave…"