The inaugural 'Modest Fashion Week' took place over the weekend, an event targeted at Muslim consumers and sponsored by a makeup brand who refuse to sell products to supporters of U.S. President Donald J. Trump.
According to organisers of the event, at which the clothes showcased are said to 'comply with Muslim values', modest fashion is one of the fastest growing consumer markets.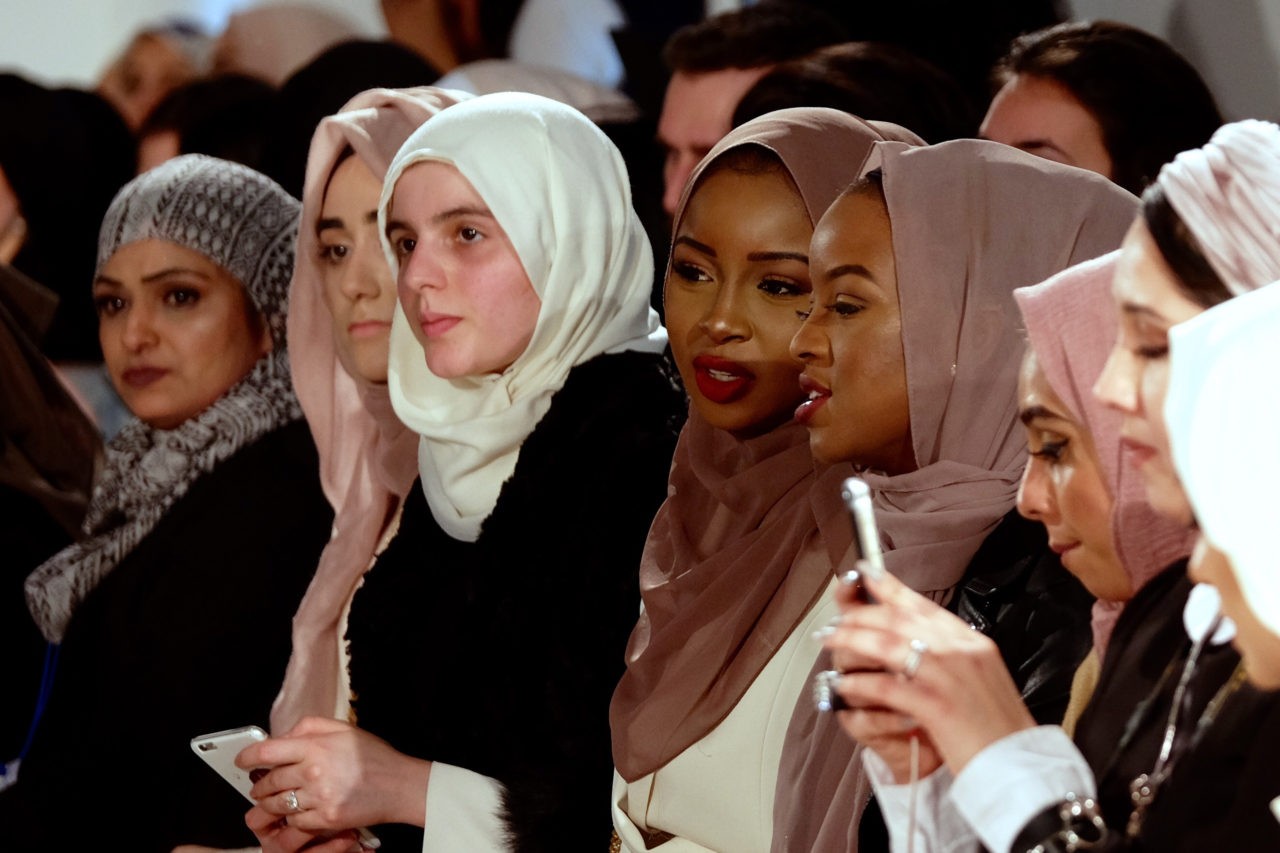 Hijabs weren't confined to the catwalks, with many of the show's attendees' sporting the modest Muslim headgear / Rachel Megawhat / Breitbart London
Event organiser Romanna Bint-Abubaker, founder of modest fashion website 'Haute Elan' told Sky News: "The fastest growing global consumer is at the moment the Muslim market.
"One in three people by 2030 will be a Muslim in the world — that's a huge population."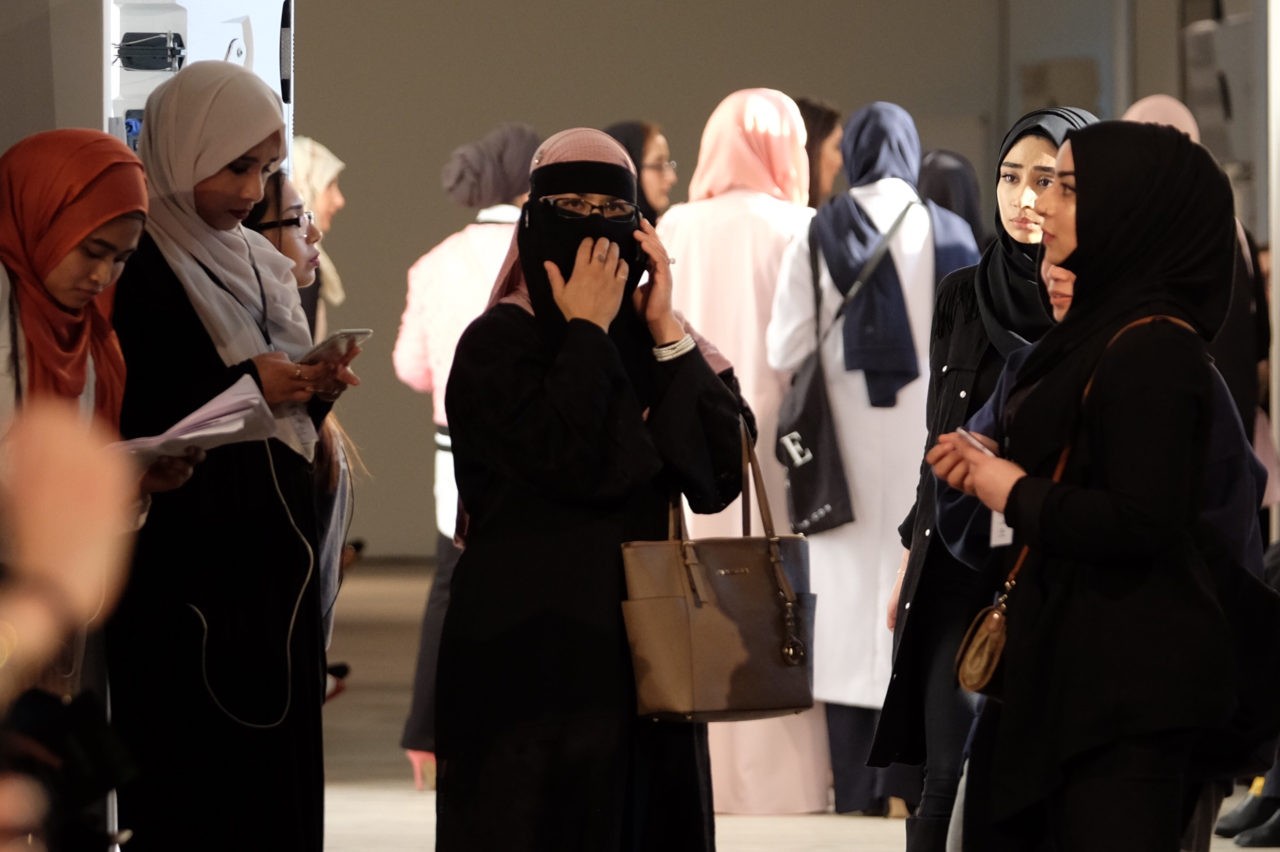 Official sponsors of the Muslim-friendly event Illamasqua have announced they are staunchly opposed to populism, last week promising that the brand will "never knowingly sell" their products to Trump supporters.
In a statement posted to its website the company says it's "horrified" by the U.S. president's actions, declaring: "We refuse to remain silent while extreme right-wing populism gains momentum… wherever it is happening.
"As such, we will never knowingly sell our products to people who support President Trump's values", the post by Illamasqua founder Julian Kynaston continues, before demanding that would-be customers sign an "anti-fascism pledge".
"We know we can't stop anyone buying our products. But we also know that no matter how hard some people work to make themselves beautiful on the outside, make-up can never hide the ugliness inside", the blog post reads.
Also present at the event, held at the Saatchi Gallery in Chelsea, were stalls for Muslim charities including Team Kitrinos, which provides assistance to migrants who have illegally entered Europe.
Breitbart London reported last week that department store Debenhams will become the first major outlet in the United Kingdom to sell the hijab. The high street department will launch the Islamic head coverings alongside  a selection of other garments marketed for their 'modesty', in a range to be rolled out in locations including Birmingham, Leicester and Shepherd's Bush.