Opposition politicians have promised to fight plans by northern Italian town Arcore's left wing local government which would see unvetted migrants walking young children to school in a project to teach pupils about 'diversity' and 'humanity'.
Shortly after the project was announced, the centre-right Forza Italia party, the national-conservative Brothers of Italy party, and populist Northern League launched a poster campaign to protest the move.
On it, an image of a man with his arm around a young boy is accompanied by wording which reads: "With a stranger? No thanks. Immigrants without legal status are going to be accompanying our children to school? We say no."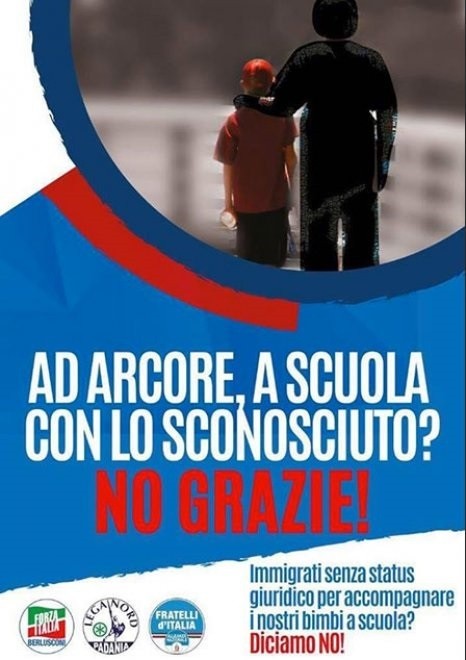 Calling the initiative "irresponsible and ideologically motivated", a councillor from the Forza Italia party pledged to do everything he could to stop it from going ahead.
"For the simple fact that no parent would want to hand custody of their children to a stranger," Cristiano Puglisi explained.
Defending the project, Arcore mayor Rosalba Colombo said: "It will be an opportunity for our younger students to get in touch with the concepts of welcome and humanity. Diversity — of origin, status and condition — is an asset and also an opportunity for personal growth."
The group which organises 'walking buses' for the municipality, Active Parenting Arcore, put up posters in support of the plan, which say: "All the world's children play, study, eat and live together. They do not know the meaning of 'different' or 'stranger'!!!"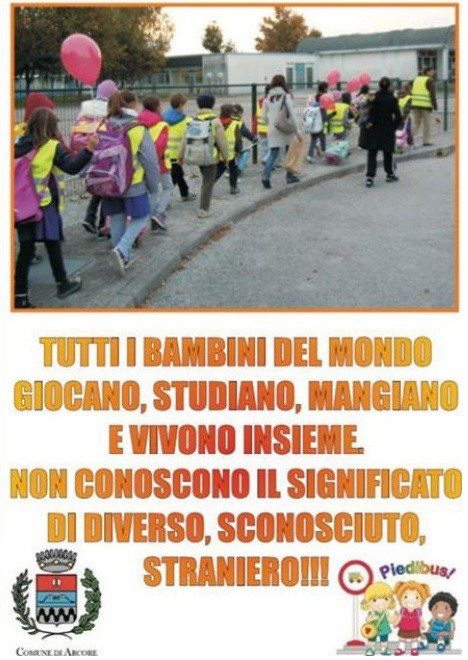 On Tuesday at Regional Council, Northern League councillors filed a motion which would require the council to vet migrants' criminal histories, stating that the plan to have asylum seekers walk children to school is "not only questionable, but also has several illegalities".
In a statement, Colombo insisted that there's "enthusiasm" around the project in Arcore, which she described as "a city that has always shown solidarity and hospitality", and noted that parents will also be able to accompany the 'walking school bus'.