Supporters of a campaign to persuade Tory Brexiteer Jacob Rees-Mogg to run for leader of the Conservative Party are preparing to deliver a petition to the MP next week.
The campaign, dubbed "Ready for Rees-Mogg", has so far garnered some 5,000 signatures and is aiming to reach 10,000 by Monday.
"Let your voice be heard today by signing the official petition to get Jacob Rees-Mogg to run for leader of the Conservative Party. The only person to lead the Conservative fightback!" declares the group on their website.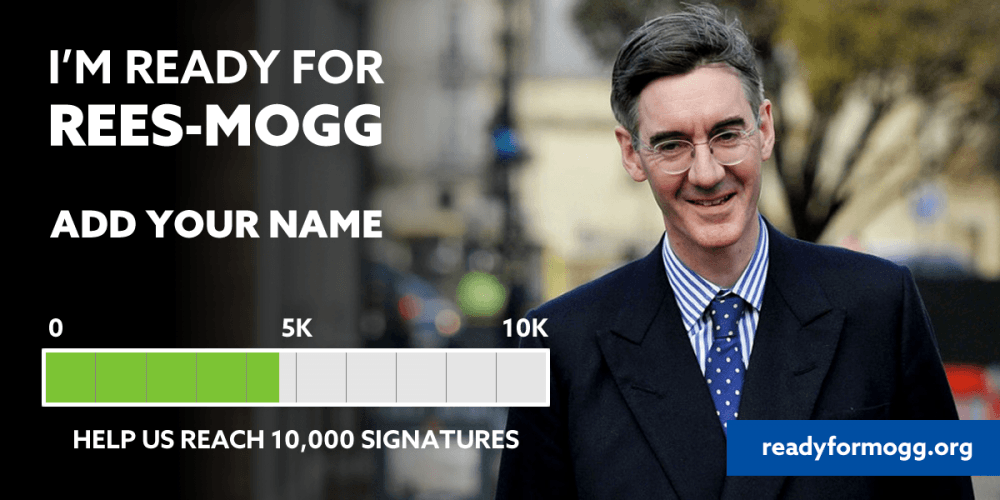 The campaign highlights the constitutional expert's opposition to a so-called "soft-Brexit" and his eloquent support for a full withdrawal from the European Union, including leaving the Single Market and the Customs Union.
"We believe Jacob Rees-Mogg would make a great leader of the Conservative Party and Prime Minister of the United Kingdom," they add on their Facebook page.
Explaining the benefits of leaving the Customs Union and the UK striking its own trade deals, Mr Rees-Mogg told Sky News this week: "Our supply chains include countries from around the world. We import from all over the world and we export more to the rest of the world than to the EU.
"We have supply chains already with America and India and China and we manage that through our borders with incredible efficiency."
'Goods already speed through' – Rees-Mogg says leaving Customs Union is simple pic.twitter.com/9EUpzvpkl7

— BrexitCentral (@BrexitCentral) June 20, 2017
Mr Rees-Mogg has been the MP for North East Somerset since the 2010 general election and had gained a reputation for amusing speeches and as one the party's most rebellious members of the House.
Writing in The Telegraph in 2013, he asked if it were time to make a "big open and comprehensive offer" to UKIP, urging collaboration on "many issues" and claiming most Conservatives would prefer Nigel Farage to Nick Clegg as deputy prime minister.
He is also a staunch monarchist, opposed to same-sex marriage, and welcomed the presidential candidacy of Donald J. Trump.