Facebook is hosting people smuggling advertisements, with gangs offering to take migrants to Europe and America, make them fake passports, and traffic them across the European Union (EU).
A large number of public posts exist on the platform, often in Arabic, offering to take migrants across the Mediterranean by boat for up to $5,000 per person. Documents and passports go for around $1,000 and flights and road trips can be arranged for just a few hundred dollars.
People smugglers administer entire pages and groups, often disguised as "travel agencies", to update potential migrants of trips and share videos of those making the crossing.
Breitbart London was easily able to find the pages and posts by searching relevant words and phrases in Arabic on Facebook. Conversations where potential migrants negotiate with people smugglers were clearly visible.
One page, called "Immigration" in Arabic, offers passports and "direct flights from Turkey to Germany" for as little as $250, claiming their option is "away from smuggling, fraud, fraud, and risking your life".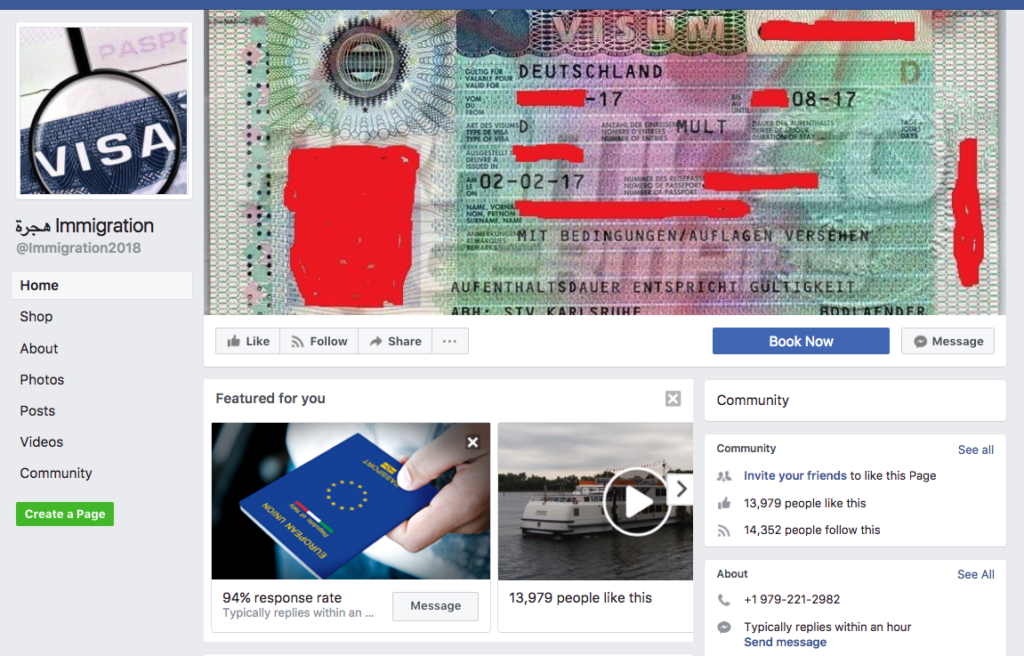 They even have a "shop" section, offering package deals to Canada and Greece with a passport. "You can travel to any European country you want and you will not have a fingerprint meaning you can offer asylum", the admin added in a comment.
In other groups, potential migrants share tips and advice on how to be "smuggled" into Europe, Canada and the U.S., apply for asylum, and obtain papers there.
In the "Ways to migrate to Europe" group, one man enquired: "Peace be upon you. Can I get a tourist visa for Germany or France from Baghdad?"
Another man offered advice on how to enter the Spanish enclave of Melilla ("try to enter the ships by hiding in trucks and buses") as well as Jet Ski rides to Spain from Africa. "For more send friend request," he added.
A video was even posted of men dropping migrants off in Spain on a Jet Ski, with people responding and asking for prices.
Another man advertised trips all over Europe, including from Ukraine to Sweden, offering discount prices and his phone number. "Possible price from Turkey to Italy?" asked one man. "Details of the wild road link between Athens and Turkey if possible?" replied another.
Another Facebook page, a group called "Immigration and seeking asylum without using smugglers", also features multiple adverts from smugglers despite the name.
Children aged from 2 to 11 are frequently offered half-price deals for the cheaper but dangerous inflatable rubber boat options, with infants sometimes traveling for free.
Other post advise migrants to attempt to obtain bogus student visas or Argentinian and South American passports, as they claim it is easier to migrate to Europe from these parts of the world.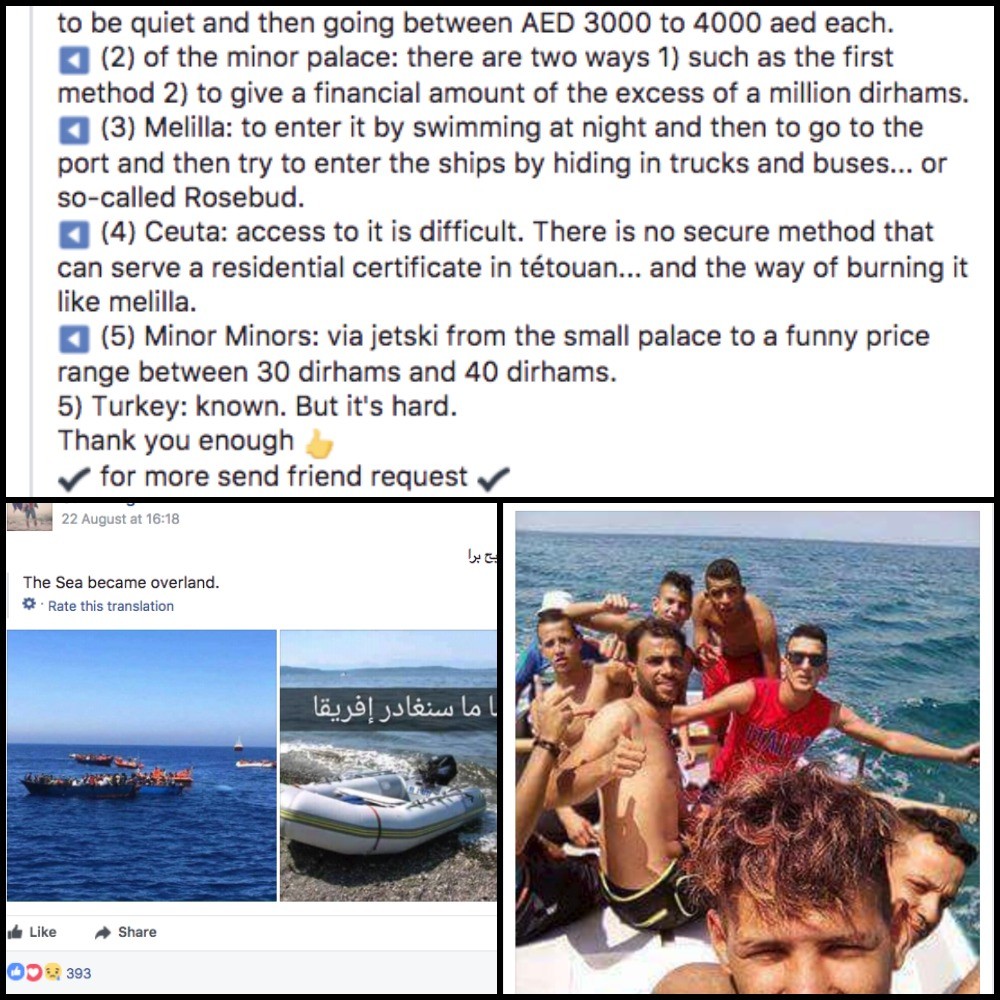 Economic migrants crossing the Mediterranean, who have no right to be in the EU, have a 73 per cent chance they will be permitted to stay, official figure show.
Since the beginning of the migrant crisis, there has been a surge of migrants from relatively safe nations, overtaking those from war-torn nations such as Syria.
North Africa, and Libya, in particular, is now the main departure point after the EU agreed on a deal with Turkey to send migrants arriving in Greece back to Turkey.
Italy has become the main arrival point, with Spain becoming increasingly popular, such that is likely to attract more sea-arrivals this year than Greece.