Editor-in-chief of the Belgian edition of the women's magazine Marie Claire, Anouk Van Gestel, and another Belgian journalist are on trial accused of aiding migrants trying to cross illegally to the UK.
The trial of Van Gestel and Myriam Berghe, a journalist at Femmes d'Aujourd'hui (Women of Today), along with ten others began last week at a court in Dendermonde near the Belgian capital of Brussels and sees both journalists accused of aiding people trafficking.
Specifically, Van Gestel is accused of aiding a 17-year-old Sudanese migrant named Mohamed, according to a report from January, and calling on friends to help him reach the UK, broadcaster Franceinfo reports.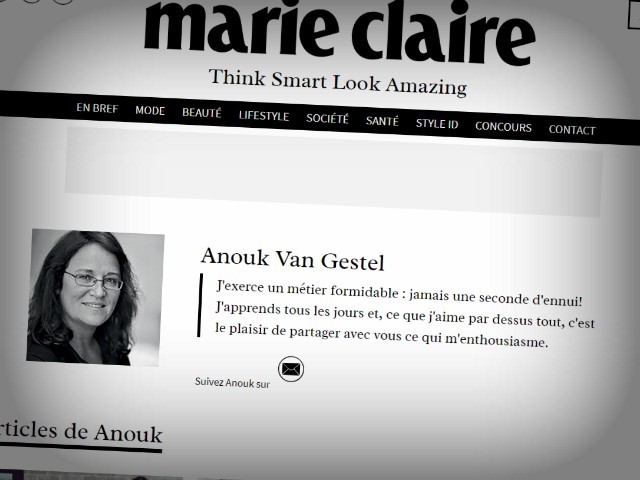 Ms Van Gestel hosted the young Sudanese asylum seeker in her home earlier this year and has been well-known for helping asylum seekers in the past. In October 2017, she caught the attention of Belgian police who raided her home, suspecting her of harbouring people smugglers.
What the Marie Claire editor did not know at the time, was that her friend Myriam Berghe's phone was being tapped by the police when she called asking if Berghe knew people traffickers who could help the 17-year-old reach the UK.
"My mistake was phoning my friend Myriam who, obviously as a journalist, knew a lot of people and welcomed many people, probably smugglers," Van Gestel said.
The two women could face up to ten years in prison if found guilty as they are also being tried as members of a criminal organisation along with the other ten defendants who are believed to have helped smuggle and house migrants.
Priest Gets Slap On The Wrist For Smuggling Migrants Across Border https://t.co/6GkIRZDoRv pic.twitter.com/ERuH9vQPkk

— Breitbart London (@BreitbartLondon) September 16, 2016
Due to the difficulties with translating testimony from the migrants, a decision in the case is not expected until after the summer.
The case is not the first time journalists have been accused of people trafficking. In February of last year, three Swedish journalists working for the national broadcaster SVT were found guilty of smuggling a 15-year-old Syrian boy from Greece at the height of the migrant crisis in 2015.
A judge determined that because their motives were "humanitarian" in nature they were given community service rather than prison sentences.
Left-wing politicians have also been accused, and some found guilty, of people trafficking or aiding migrants. Such was the case with Swiss councillor for the Social Democratic Party of Switzerland Lisa Bosia Mirra who was handed a suspended two-year sentence and a fine of around £7,000 for helping smuggle 24 African migrants from Italy.
Follow Chris Tomlinson on Twitter at @TomlinsonCJ or email at ctomlinson(at)breitbart.com