Unemployment in the UK fell by 65,000 to 1.36 million in three months to June, reaching the lowest level since 1975, with a notable fall in migrant workers particularly from Eastern Europe.
Britain has seen the largest annual fall in the number of European Union (EU) nationals working since records began in 1997, official figures from the Office for National Statistics (ONS) show.
The number of UK nationals working increased by 332,000 to 28.76 million, as the number of EU nationals working here fell by 86,000 to 2.28 million from April to June 2018.
Job vacancies increased by 20,000 to a record high of 829,000 as the number of non-EU nationals working in the UK increased by 74,000 to 1.27 million.
The fall in EU migrant labour was accompanied by a boost in pay for workers in the UK.
Earnings in cash terms, including bonuses, increased by 2.4 percent in the three month period. Taking inflation into account, earnings rose by 0.1 percent, the ONS said.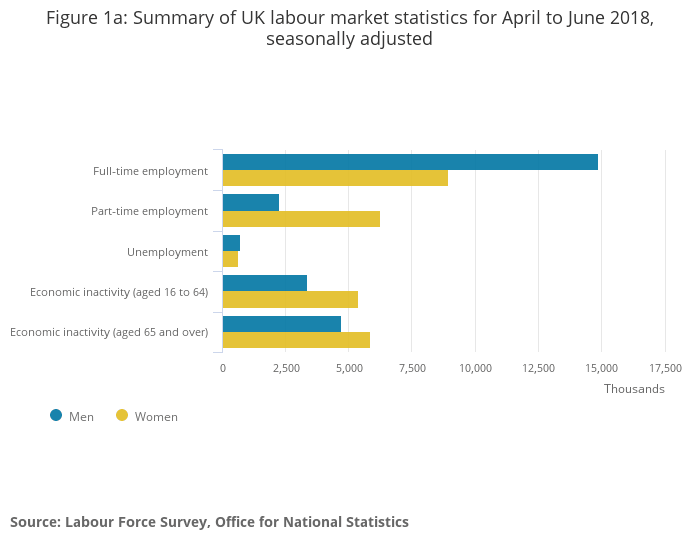 Young people also appear to be benefiting from the economic lift, with youth unemployment also at its lowest rate since record began in 1992. There were 492,000 people aged between 16 to 24 out of work from April to June 2018.
On productivity, the ONS also said output per hour worked was up by 1.5 percent – the biggest rise since late 2016.
The Deputy Head of Labour Markets at the ONS, Matt Hughes, commented: "The number of vacancies is a new record high, while the unemployment rate is now at its lowest since the winter of 1974-75."
He added: "The growth in employment is still being driven by UK nationals, with a noticeable drop over the past year in the number of workers from the so-called A8 eastern European countries in particular."
Responding to the news, the pro-Brexit group Get Britain Out tweeted: "Wait, didn't [the anti-Brexit People's Vote group] say Brexit is causing mass unemployment?… Crikey, this is a bit embarrassing for them!"
REPORT: Four Million Brits Can't Get Work, 'Virtually Unlimited Pool' of EU Migrants https://t.co/k98j7WVArz

— Breitbart London (@BreitbartLondon) May 17, 2018