LOS ANGELES — Law enforcement officials gathered with local Muslim leaders at the Islamic Center of Southern California to respond to threatening letters that had been sent to several mosques in the state.
The Federal Bureau of Investigation (FBI) could not, however, confirm that the letters actually came from outside the community, or that they were not a prank. And the Los Angeles Police Department said that the letters were being investigated as a "hate incident," not a "hate crime," because there was no specific, immediate threat.
Stephen Woolery, FBI Special Agent in Charge of the Counterterrorism Division in Los Angeles, said that at least five letters were received by Islamic institutions in California. Letters were received in San Jose, Northridge, Claremont, Signal Hill, and Los Angeles. He added that there was possibly one more letter that had been received outside the state, possibly in Georgia.
One letter, widely circulated in the media, read, in part: "You Muslims are a vile and filthy people … There's a new sheriff in town — President Donald Trump. He's going to cleanse America … He's going to do to you Muslims what Hitler did to the Jews."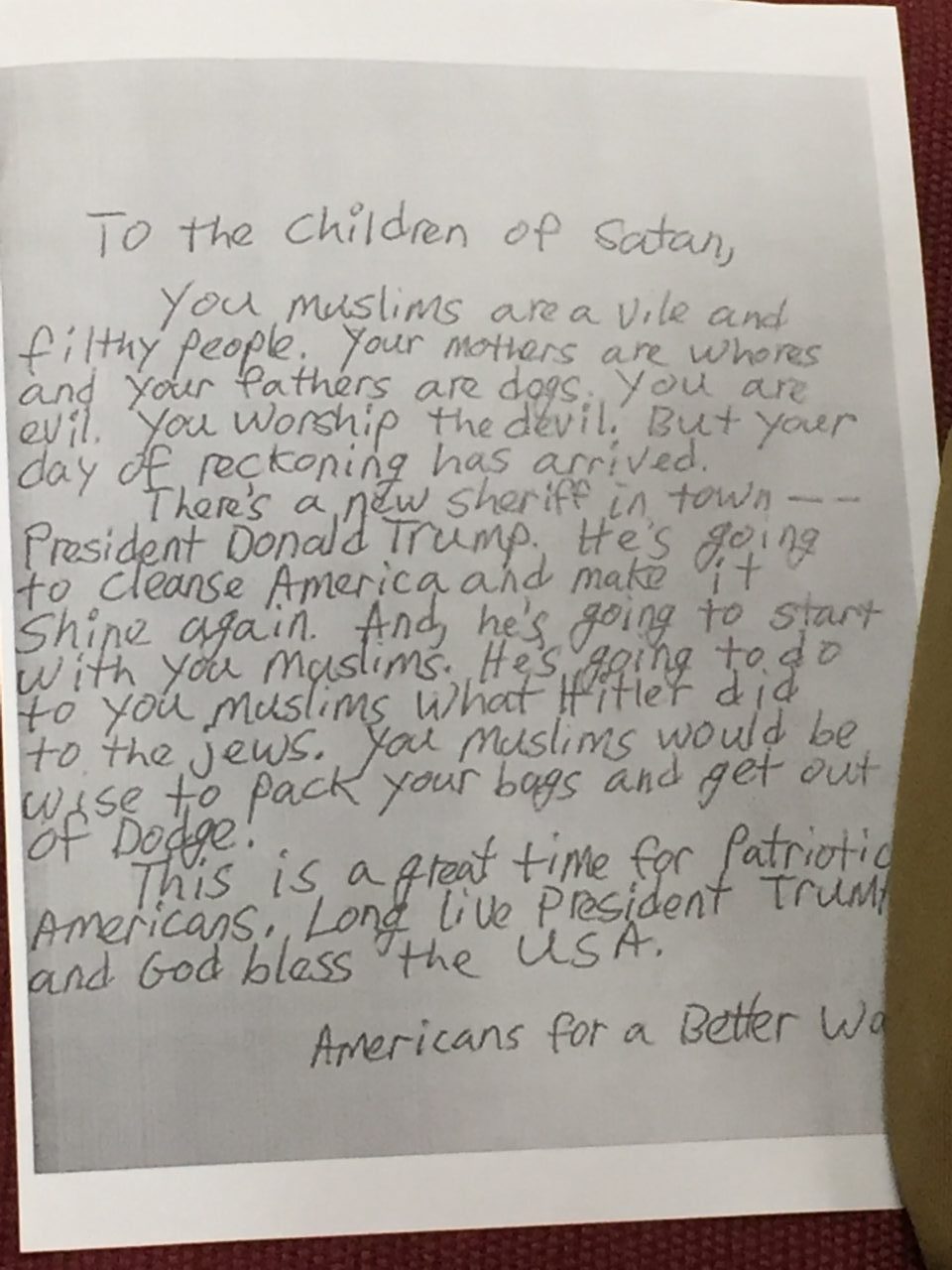 The language of each of the letters was similar, officials said. They did not contain a specific threat of violence.
Officials were confident that they would be able to trace the source of the letters. Woolery said that the first report about the letters had emerged on Thanksgiving, from the Bay Area, though most of the letters had appeared in Southern California.
Woolery told Breitbart News that all that was certain at this point was that the letters were delivered via U.S. Postal Service. Asked specifically whether the letters might be a prank, he said all that was known was that they had arrived by regular mail. He said that there is no actual FBI investigation ongoing at this time.
He also said there was no known connection to the first anniversary of the San Bernardino terror attack on Dec. 2.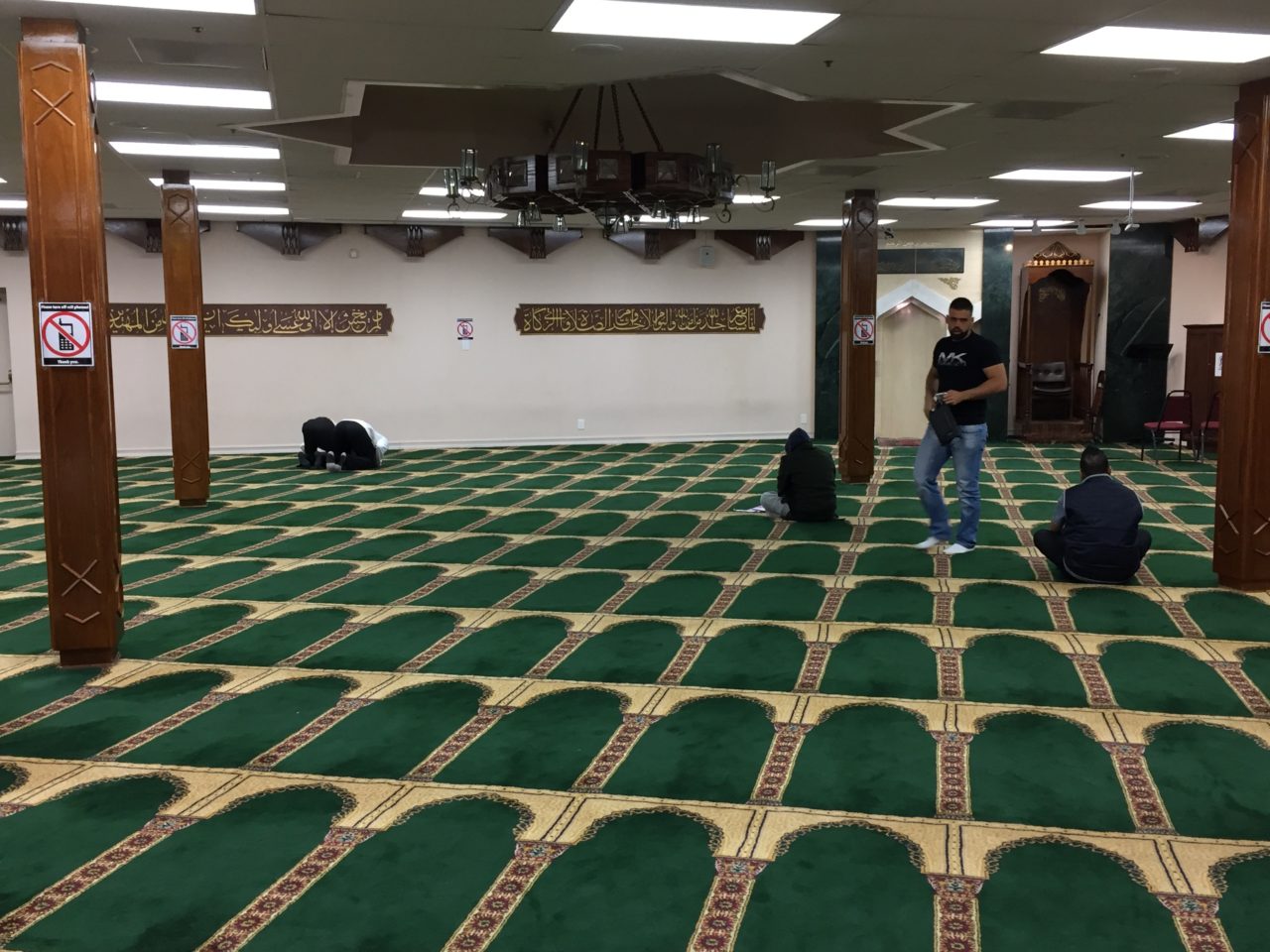 Local Muslim leaders at the press conference, which involved both local and international media, invited the author or authors of the letter to have a frank discussion about faith. "We want this to be out in the open, in broad daylight. Bullies feel emboldened in dark alleys.
Dr. Sayed Moustafa al-Qazwini, the president of the Shia Muslim Council of Southern California, said: "We stand against hate crime and against terrorism." He advised members of the community to go about their normal activities.
Another Muslim leader responded to a suspected terror attack earlier in the day at Ohio State, where several people were injured in an attack, apparently carried out by a Muslim immigrant from Somalia, involving a car and knives.
"The problem comes when we politicize one incident over others … when the reality is, it's just violence," he said.
Woolery stressed that there was little risk of an actual attack by the author of the letters. "Typically, behavior like this never precedes an attack — they never give us warning," he told Breitbart News. He added that such incidents of hate mail were typically under-reported.
He said that the FBI had wanted to participate in the press conference, despite the lack of an investigation, "to be visible, strong partners with our community. Our role is to monitor the situation … making sure there is no threat."
"It was important for us to be here to demonstrate that partnership, because I think that's important to the community."
Joel B. Pollak is Senior Editor-at-Large at Breitbart News. His new book, See No Evil: 19 Hard Truths the Left Can't Handle, is available from Regnery through Amazon. Follow him on Twitter at @joelpollak.