The student who received lewd texts from Labour MP Simon Danczuk was a 17-year-old professional dominatrix running a fetish website when the exchange took place. One of the services provided by Sophena Houlihan, now 18, has been revealed as the offer sell her toenail clippings for £10 as well as spanking.
According to the Sunday People, when Mr Danczuk, 49, the child-abuse campaigning MP for Rochdale, Lancs, first sent text messages in which he said he was "horny" and asked if Miss Houlihan wanted spanking, the teenager claimed to be shocked.
Now the world knows Miss Houlihan called herself Goddess Rosalie Von Morelli and positioned herself as a financial dominatrix via her dedicated website.
She used the site to sell used and worn thongs, "frenchies" and knickers for £15 a pair, and offered bras and toe-nail clippings for £10 a time.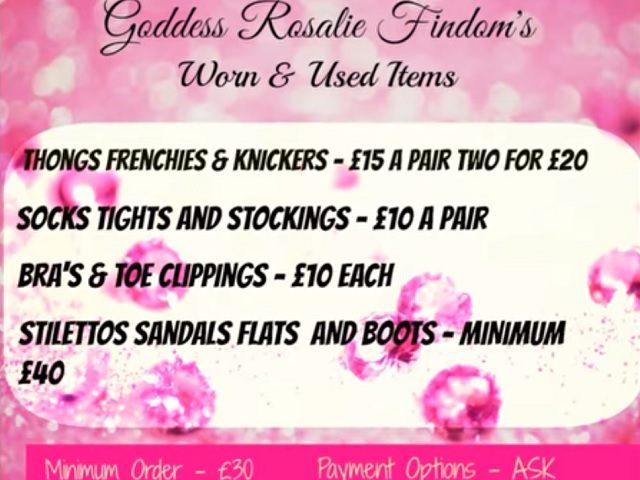 Photos on her dominatrix page time-stamped from May 2014 – when she was just 16 – show her sprawled across a bed in a studded choker and purple wig, according to the newspaper.
Wearing black lipstick and Gothic make-up, clients were welcomed with the words "Hello Piggy Losers", before visitors were invited to become her "money slaves", "cash cows" and "pay pigs".
Using the fake names Goddess Rosalie or Mistress Rosa, Miss Houlihan solicited cash or gifts and in return she offered to control respondents.
This is no the first time the veracity of the story has been called into question. Raheem Kassam of Breitbart London has written that to his mind the story of Simon Danczuk and Sophena Houlihan "doesn't stack up" and the rush to public judgement was made before all the facts were known.
Given Mr Danczuk's strained relations with Labour leader Jeremy Corbyn, Kassam asked whether this was less a story of poor personal judgement by the MP and more "like a put-up job by Labour HQ themselves."
Meanwhile, the Labour Party is ready to accuse Mr Danczuk of breaching his duty of care to a potential employee in an attempt to kick him permanently out of the party in the wake of the scandal.
Senior figures have told The Sunday Times that a case "looks proven" that the father of four abused his position after the young woman asked whether she could work in his office, and that will be enough to banish him from Labour for good.
For his part, Mr Danczuk has admitted that he has "a drinking problem" and was knocking back three bottles of wine a night while texting Miss Houlihan.
The Sunday Express reports he said his drinking is "a major contributory reason" why he sent the messages.
"I've seen a psychiatrist about it and he's told me to stop drinking for six months," Mr Danczuk said. "I feel awful about what happened. I don't know what came over me. I'm so embarrassed that I've been such an idiot.
"I'm sorry for letting my family down and I'm already dreading my young sons finding out when they are older."
Mr Danczuk, a vocal child abuse campaigner who helped expose MP Sir Cyril Smith as a paedophile, is thought to have been left by recent partner and local councillor Claire Hamilton, 32, after the sexts became public.
Follow Simon Kent on Twitter:

Follow @SunSimonKent

or e-mail to: skent@breitbart.com