Member states across the Commonwealth of Nations including the United Kingdom, Canada, Australia, and New Zealand are marking Armistice day today.
New Zealand and Australia were the first to remember the millions of men and women who fell in the service of Empire between 1914 and 1919, and 1939 and 1945 this morning. Services and parades in Sydney, Wellington, Christchurch and other cities commemorated the fallen with the symbol of the poppy.
From 8pm tonight, our sails will be decorated with poppies in commemoration of #RememberanceDay pic.twitter.com/qJeGNjQFUd

— Sydney Opera House (@SydOperaHouse) November 11, 2016
The poppy flower which thrives in rough ground became a symbol of commemoration for the Great War after it colonised the churned battlefields of western France. Today millions of paper poppies are made and sold every year to raise money for military charities around Armistice day and Remembrance Sunday.
The Queen, Duke of Edinburgh, and other Royals will parade at the Cenotaph in Westminster, London on Sunday in remembrance and lay wreaths of poppies at the foot of Edwin Lutyen's sandstone memorial.
France also marks Armistice day today. French President Francois Hollande laid a wreath at the Tomb of the Unknown Soldier at the Arc de Triomphe in Paris this morning.
While the Armistice was signed in 1918, the ceasefire didn't officially become peace until the treaty of Versailles in 1919. Troops from the United Kingdom, Canada, Australia, British India, the United States, France, and other Allied countries were also deployed to Russia in 1919 to support the pro-monarchy Whites during the Russian Civil War.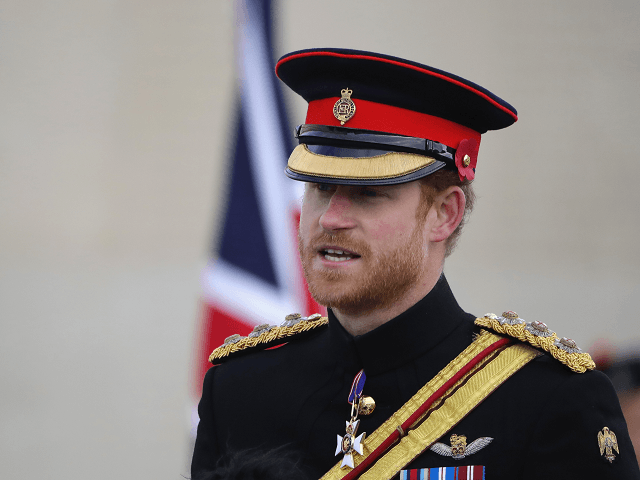 An estimated one and a half million men and women from the United Kingdom and Empire were killed during the Great and Second World Wars.
Follow Oliver Lane on Twitter:

Follow @Oliver_Lane

or e-mail to: olane@breitbart.com