TEL AVIV—A mysterious picture of a Shi'ite cleric standing near the Gaza shoreline has sent shockwaves across the predominantly Sunni territory since its publication on Friday.
It later emerged that the man, seen in the photo surrounded by bodyguards, is Mahmoud Judas, the former leader of a Salafi organization, who became the first overt follower of Shi'a Islam in the Gaza Strip.
Judah is a close associate of the leaders of Al Sabireen, a radical group that splintered from Islamic Jihad and recently won Iran's backing.
The picture raised the ire of Gaza-based Sunni radicals, who criticized Hamas for clamping down on them instead of dealing with the "real" enemies – the Shi'ites.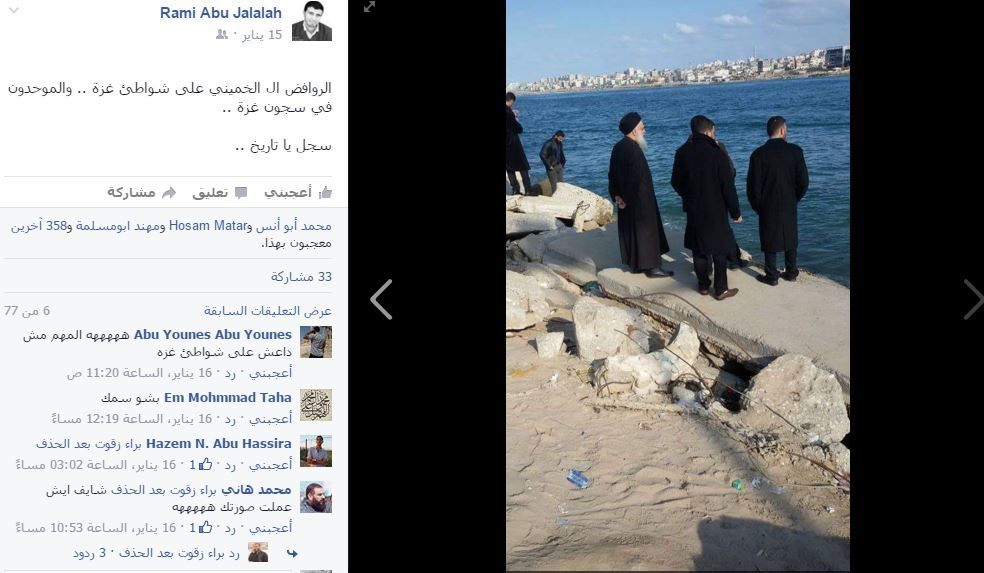 In a video leaked by one of his followers, Judah was seen praising Iran and engaging in Shi'ite religious customs.
Last month, Breitbart Jerusalem conducted an exclusive interview with Mahmoud Abu Alnada, a top Al Sabireen commander and former Islamic Jihad militant.
Inspired by Hezbollah, the most influential Shi'ite group in the region – which is funded by Iran – Al-Sabireen has won many hearts and minds among radical Gazans and is widely considered the next standard bearer in the so-called armed struggle against Israel. The group reportedly broke away from the Iran-backed Islamic Jihad.
Spokesmen for Al-Sabireen deny any affiliation with Shi'ite ideology, though they clearly ally themselves with Iran's ideological and political stance, and the group's symbols are similar to those of Hezbollah.
Gaza is dominated by Sunni Islam, although numerous Sunni terrorist groups are financially backed by Iran.
Last month,  Al-Sabireen took responsibility for an attempted roadside bombing of an Israel Defense Forces patrol along the Gaza border.
In October, Israel reportedly eliminated an Al-Sabireen commander, Ahmed Sharif Al-Sarhi, blaming him for numerous cross-border shooting attacks.