JAFFA, Israel – The Islamic State released photos of the public punishment of a Syrian man convicted of theft, which included chopping off his hand with a machete.
The punishment was carried out in Raqqa, Syria, the so-called Syrian capital of the IS Caliphate.
The measure was in keeping with the stipulations of Sharia law, according to the terror group.
Pictures of the gruesome scene can be viewed below. (WARNING: The images provided by Islamic State Online Forums are graphic).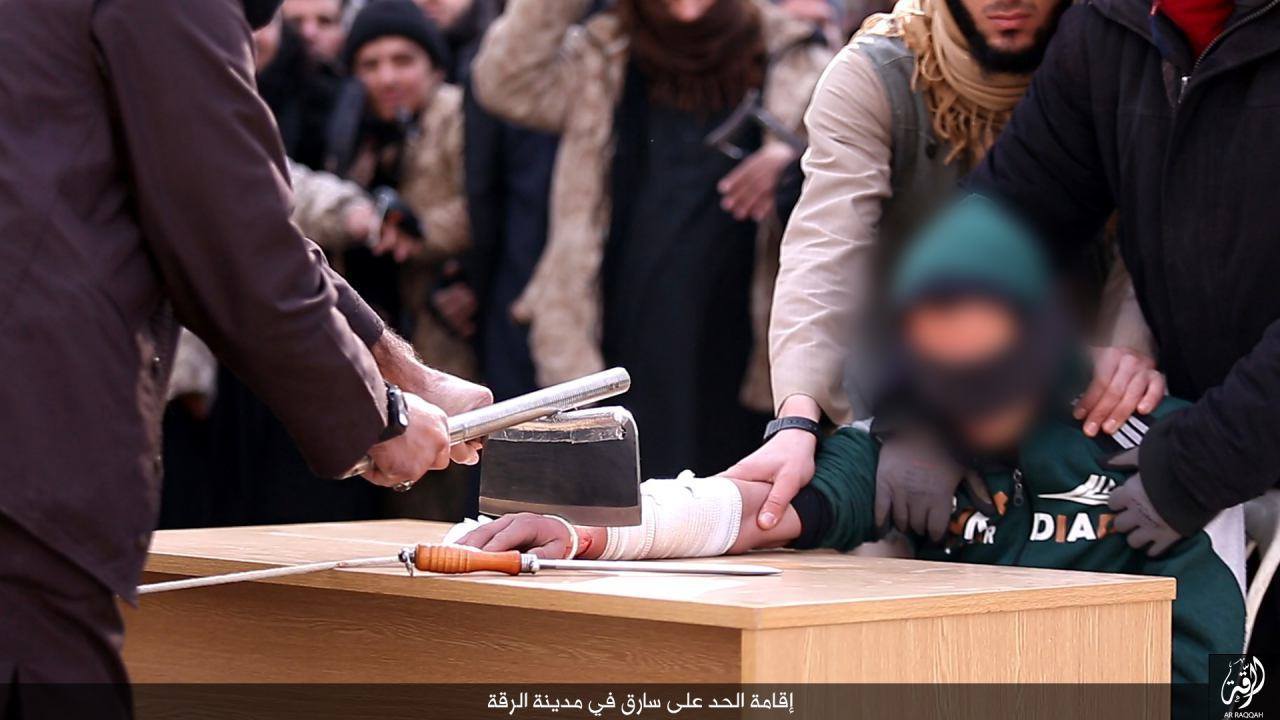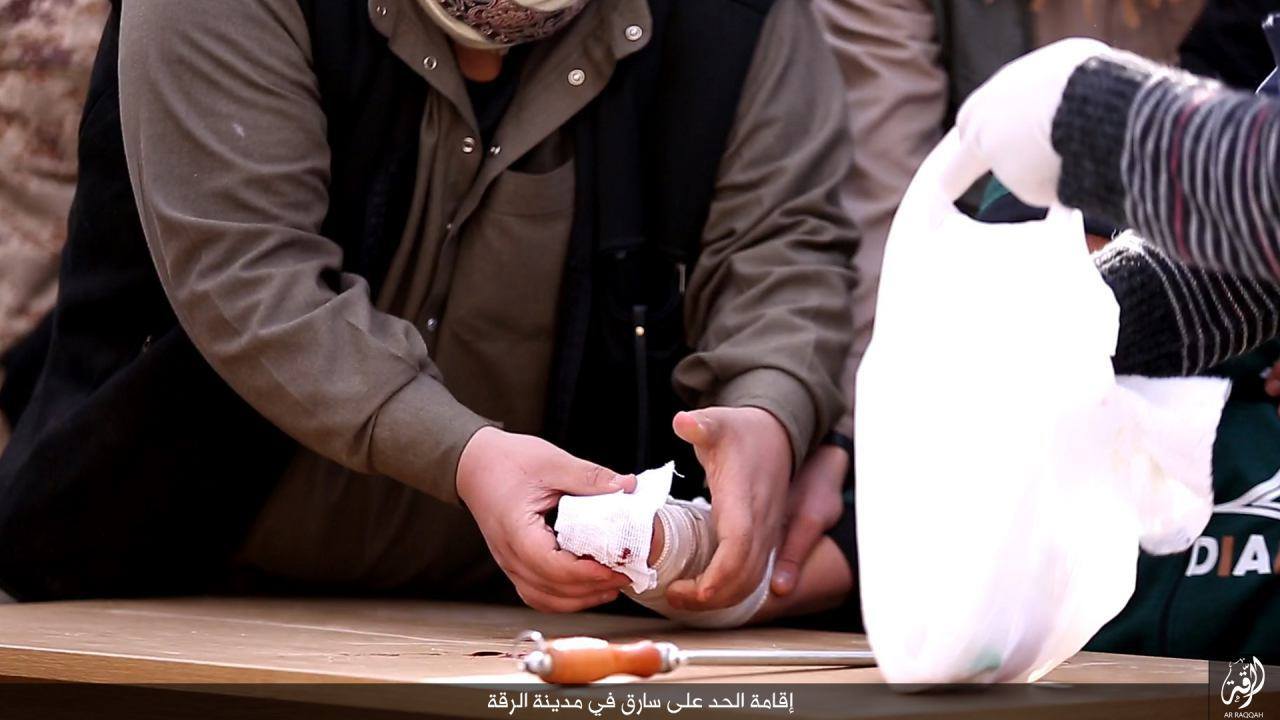 A blindfolded man is seen being held down by two IS fighters as a third man uses the cleaver to chop off the convict's hand.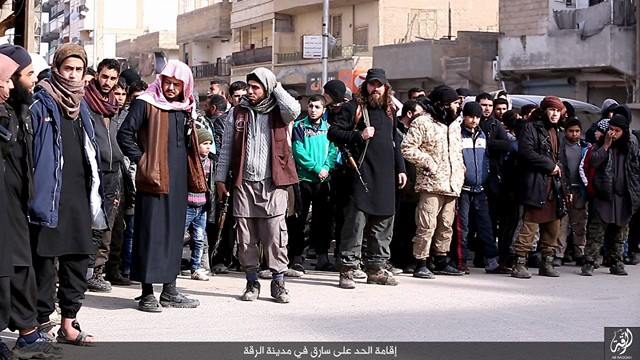 IS has shown a zero-tolerance approach to suspected offenders of Islam. Among the measures taken, men suspected of homosexuality have been thrown to their death from rooftops, and a man was recently reportedly executed for cursing Allah.
Over the weekend, the Syrian media reported that President Bashar al-Assad's army is preparing to launch an offensive on Raqqa. Over the last few days, the army reportedly took over villages and hilltops surrounding the city.
The Syrian army has been laboring to take hold of villages and towns leading from the city of Homs, in the country's center, to Raqqa, near the Iraqi border.
Arab media outlets, especially those identified with Saudi Arabia, reported that the Syrian army's imminent campaign comes in response to the recently published Saudi-Turkish plan to possibly send troops into Syria to fight IS.