TEL AVIV — A Syrian civilian has been accused of "prostitution" and arrested by the Islamic State-affiliated Khaled Bin Waleed armed militia active in the border triangle between Syria, Israel and Jordan, according to the jihadist group.
Prostitution is the code word used by Islamists for having sexual relations outside of marriage.
IS propagandists released photos showing Khaled Bin Waleed members reading an indictment against the man in front of a large crowd of civilians in the town of Al Sharia, near the city of Daraa in southern Syria. The man's punishment was dozens of whiplashes, dealt to him in front of the crowd.
The organization also released photos of its fighters attacking Kurdish PKK militia positions along the border between Turkey and Syria. IS fighters were seen advancing and firing on a position held by the Kurdish forces. The photos also showed the bodies of Kurdish fighters and even one Kurdish prisoner captured during the attack.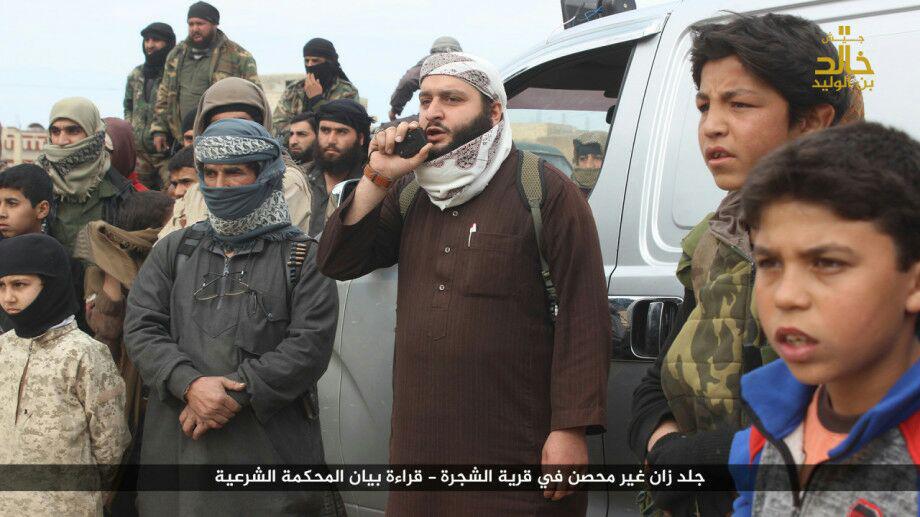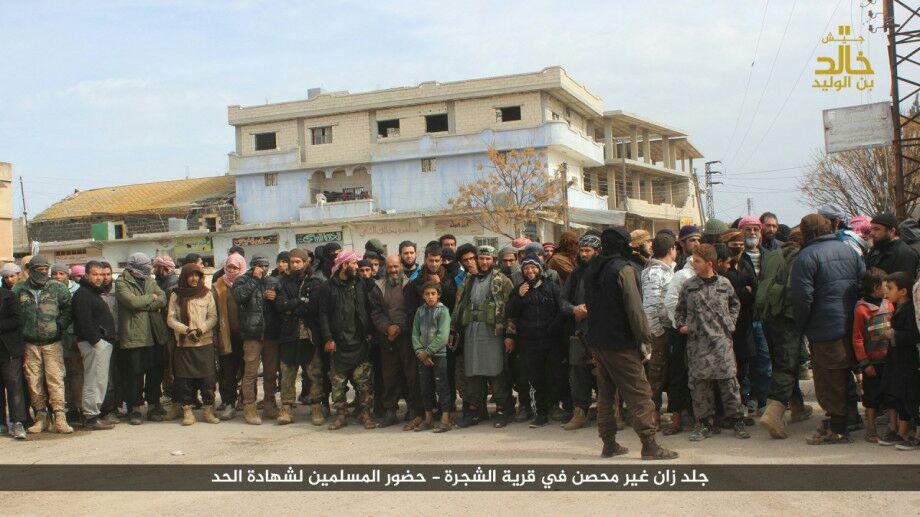 Palestinian jihadist Abou Baker al-Maqdesi told Breitbart Jerusalem that despite retreats and the fact that two coalitions, one led by "the crusader Americans" and the other by "the Russian infidels," are attacking IS fighters, "Our brothers continue making glorious war and to stand proudly against the armies of the world."