WASHINGTON, DC – A well-respected Iranian Shiite Imam living in Canada says it is "not right" for the Iranian regime to declare itself a "Republic of Islam."
Imam M. Saleh Seboweh, the director of the Iranian Islamic Center of Montreal, Canada — who works closely with Imam Hussein al-Shirazi who was recently released from an Iranian prison for insulting Iran's Supreme Leader Ayatollah Ali Khamenei — told Breitbart News in an exclusive interview, "The way the Iranian regime works, it does not exist anywhere in our religion," referring to the Islamic faith.
He said, "Like the sixth Imam said, in the name of religion to be like a government — this is not right. Let us be a republic of something else but not the Republic of Islam, not a republic of religion."
The Iranian regime released Imam Shirazi, the son of the famous Iranian Shiite Ayatollah Sadiq al-Shirazi, on Sunday after detaining him for 13 days. Imam Seboweh interviewed with Breitbart News prior to Imam Shirazi's release.
"Everywhere the people come out, they are now very, very scared about that and careful to make sure nothing goes to the United Nations or any foreign government can combat them," Seboweh said. "They are a crazy, crazy government."
Shirazi was also arrested in February for labeling Iran's Supreme Leader Ayatollah Ali Khamenei a "pharaoh."
"His [Shirazi's] household has been under pressure from this regime for 30 years," Seboweh said. He said the Iranian regime could not do anything to Shirazi "because, if they do, the whole world will know the Iranian government did it to him."
"We do not have a jail in our religion," Seboweh said. "We are not allowed to put anyone in jail the way they do. It is very inhumane their way of doing things. We don't have a prison for political prisoners. This is against the religion."
He said the Iranian regime has also arrested Shirazi's brother and many of his followers and handed down 90- and 120-year prison sentences to Shirazi's disciples.
"Around two months ago, he gave a very hard speech against the velayat e faghih [Iran's Islamic government] and said, in our religion, we don't have this. We have a shura [advisory council]. And, in the shura, it has to be five marjah [judges]. If the five marjah decide something, then it has to be done. But if two say yes and three say no, it cannot be done. But if four say yes, it must be done," he said.
Shirazi had stated that the Supreme Leader Ayatollah Khamenei is like a pharaoh, "and that made Khamenei very mad."
It is still unclear whether Shirazi suffered torture during his 13-day detainment in the Iranian prison.
"They came after his class finished and three cars came and kidnapped him and put him in front of his father and told his father, the day will come when we will do the same thing with you," Seboweh said, adding, "They used a taser to shock him; he was on the floor. He said he was not afraid of death because he knows he speaks the truth. Imam Shirazi speaks the true thing of the religion and of the Qur'an which is the opposite of what the Iranian regime is doing."
He added, "This is the first time, I think, the Iranian government has become crazy. I think they've become crazy because they feel they are going to lose their government and their chair."
He said the regime allowed his wife and children, just the women, to see him in judgment [veezheyeh rouhaniyat] for one night. "He did not have a lawyer or anything. They just said he's working with England and the United States as a spy. They don't have any proof. This is a lie. He is innocent. He's done nothing wrong."
While he was in prison, his daughter drew a picture saying she loves her father. Breitbart News was able to secure this picture exclusively: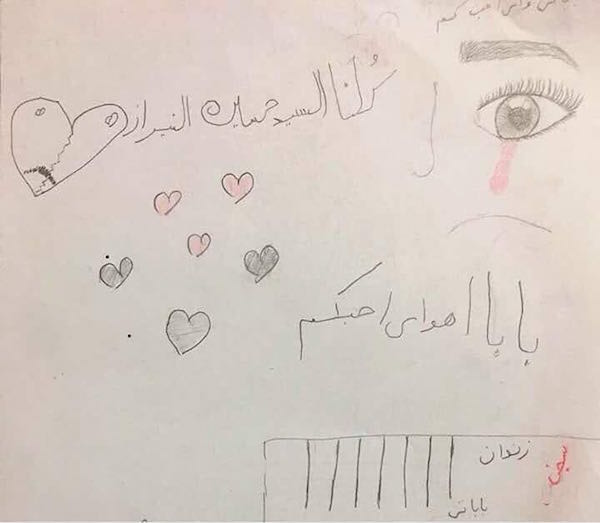 Seboweh said "200 million people in the world follow" Shirazi and noted that they have schools in Pakistan, Africa, Europe, Canada, America, and South America. He said Shirazi also has around 16 satellite TV stations around the world in different languages including Arabia, Persian, Urdu, English, and French.
The Iranian regime-aligned Tasnim News Agency consistently refers to Shirazi's following as a "cult."
Several days after Shirazi was apprehended, international protests took place calling for his release.
On March 9, four of Shirazi's followers raided the Iranian embassy in London, wielding machetes and baseball bats and threatening staffers to release Imam Shirazi. They reportedly then climbed the embassy building and took down the Iranian flag and hoisted their own flag, which was described as "a blue and white flag with inscriptions in Arabic."
The four men who entered the embassy were reportedly "detained for causing criminal damage and being unlawfully on diplomatic premises, a spokeswoman for London's Metropolitan Police said."
On Friday, there were protests in front of the Iranian embassy in Iraq. The protests appeared to have rattled the Iranian regime into releasing Shirazi. Iraq is a tribal society and a police officer will likely not arrest protesters if he or she is a member of his family. Knowing this, the embassy workers likely wanted to avoid being taken over by the protesters.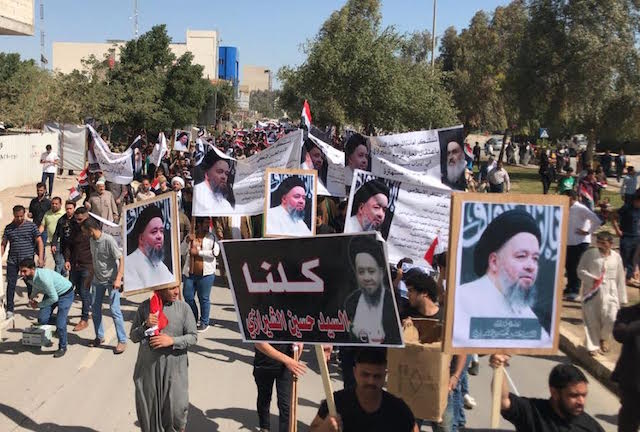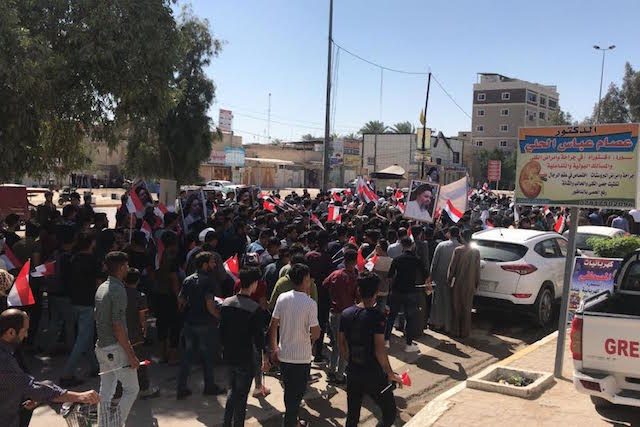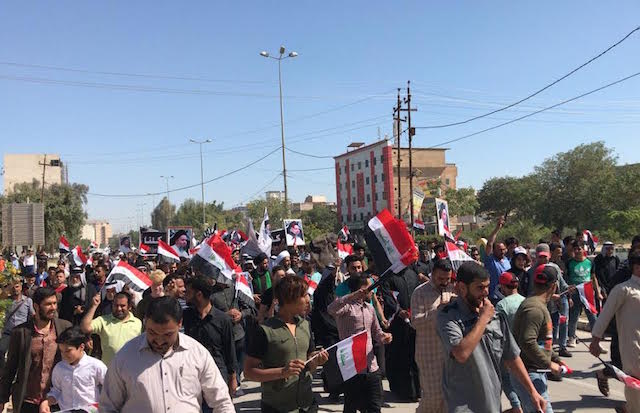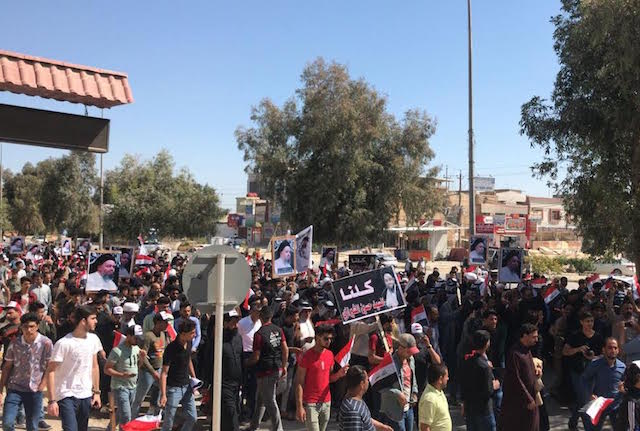 "They say we are against the Sunni people. This is a lie," Seboweh said of the Iranian regime, which is Shiite, like Seboweh and Shirazi. "So many times Shirazi has said you have to make contact with everybody with all the religions and be like a brother in the name of God. But when they want to take someone down, they start spreading these lies … Black, white, Christian, Jewish, all of these have to be respected."
He also argued that the Iranian regime is corrupt. "We have so many imams in Iran that the regime goes and buys them, but Ayatollah Shirazi did not accept to go with them and to be with them," he said.
Seboweh has been living in Canada for 28 years because he also had issues in Iran. He was in prison for two months for alleged espionage. Prior to arriving in Canada, he stayed in Syria for nine months.
In addition to the Islamic Cultural Community Center in Canada, Imam Seboweh has another Islamic center in Havana, Cuba, which he started five years ago with just two people.
Adelle Nazarian is a politics and national security reporter for Breitbart News. Follow her on Facebook and Twitter.