TEL AVIV – Israel provides a safe haven for gay Palestinians fleeing persecution and honor killings, Rabbi Shmuley Boteach told Breitbart Jerusalem, noting the Jewish state's equal treatment of the LGBT community in all aspects of civil and military life. 
The Orthodox rabbi, who heads up the World Values Network, said that many LGBT Palestinians seek asylum in Israel after facing death in their hometowns either by their families or even the Palestinian police.
"Israel's laws protect human rights. LGBT Palestinians suffer beatings, imprisonment and even death at the hands of their families and the police," Boteach said.
"Many are lucky enough to escape to Israel," he added.
Boteach noted that in Israel members of the LGBT community — as with any other minority community — are afforded the  same rights as everyone else.
"Gay Israelis can be members of parliament, serve openly in the military and are protected by law, whether or not people agree with their lifestyle," he said.
"It's immaterial when it comes to the Jewish insistence on the infinite value of life and protecting innocents from harm."
His comments come after his organization honored TV personality and former Olympic gold medalist Caitlyn Jenner with the "Champion of Israel and LGBTQ rights" award earlier this month. Boteach noted that Jenner, who was presented the award at the sixth annual World Values Network gala, "is an important friend of Israel."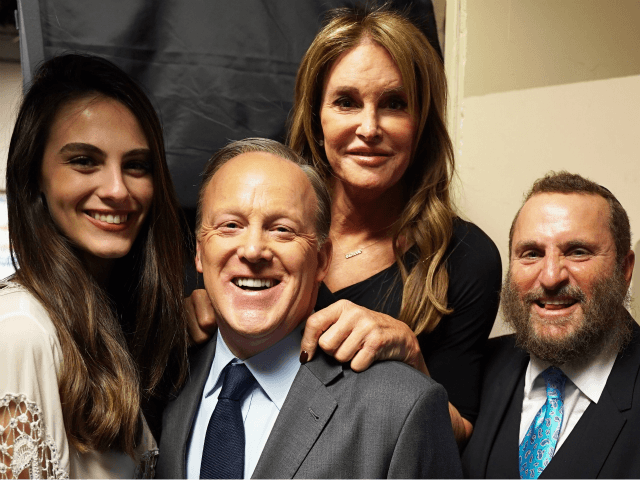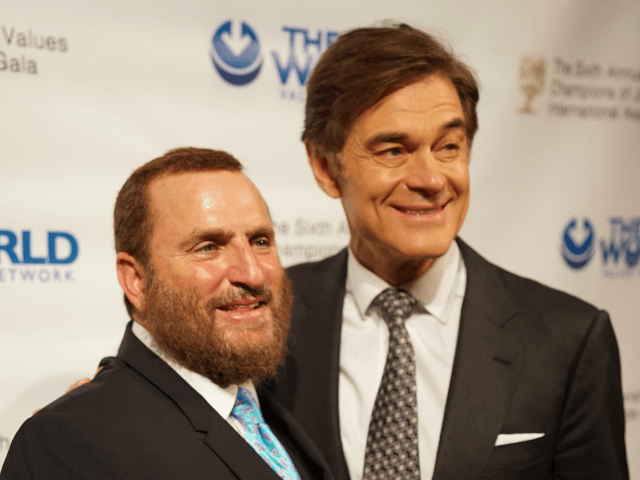 "She has dealt with her fair share of discrimination, but has used her platform to educate the public on the importance of Israel's connection to America, as both countries guarantee freedom," Boteach told Breitbart Jerusalem.
In her acceptance speech, Caitlyn noted that Israel is ahead of the U.S. when it comes to gay rights.
"I find it important to use my platform to highlight nations like Israel that have enacted policies that have and are promoting cultures that are supportive of the LGBT community," Jenner said.
"For instance, Israel has no restrictions on military service based on sexual orientation or gender identity."
She told the audience that she supported "the estimated 15,000 transgender soldiers currently serving in the military and the estimated 130,000 more transgender people that are veterans."
"We love our nation and we want to defend it."
She called the Jewish state "a beacon of hope."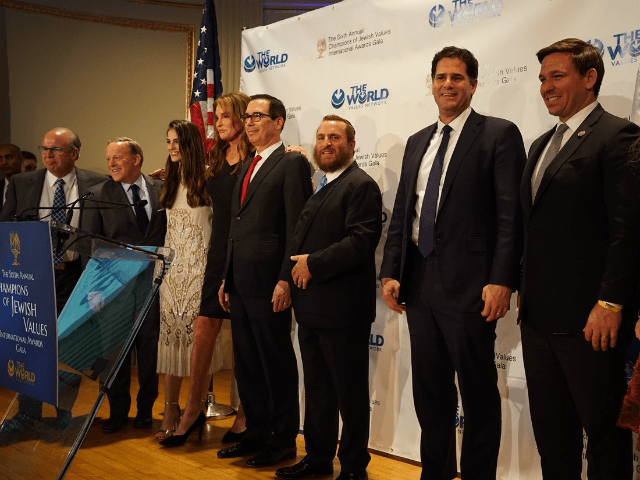 "In a region where entire religions are banned, women are persecuted, gay men are sentenced to death, Israel is a long-standing refuge for LGBT people," she said.
Boteach's organization recognizes individuals who "honor human rights and defend the protections and values of democracies like Israel."
His decision to honor Jenner sparked some backlash from both religious Jews and Christians.
"We need not agree with people's lifestyles, we need not endorse them. It makes no difference when it comes to the basic democratic protections that must be given to them," he said in response.
Before presenting Jenner with the award at the event, Boteach stated, "The fact [is] that Caitlyn Jenner, a great friend of the Jewish people and a great friend of Israel, has the courage to get up and boldly proclaim that Israel is a bastion of human rights that should be emulated, that should be copied in the Middle East."