Satellite images and a related video of three sites in Beirut the Israeli Defense Forces (IDF) says are being used by the Iran-backed Hezbollah terror group were released Thursday night.
This follows Prime Minister Benjamin Netanyahu earlier address to the United Nations where he confronted the International Atomic Energy Agency for its failure to launch a probe following Israel's April unveiling of the Iranian nuclear program archive.
It also comes hard on the heels of last week's attack by Israel on sites in Lebanon it claims are funded by Iran and used for the production of terrorist missiles to attack the Jewish state.
The new images were first announced on Twitter:
Following the Prime Minister's Exposure in the UN: the Iranian and Hezbollah Missile Accurate Project (MAP) pic.twitter.com/aOH8zreCn3

— Israel Defense Forces (@IDFSpokesperson) September 27, 2018
The Israeli military said the three sites in Beirut are being used by the Iran-backed Hezbollah terror group to hide underground precision missile production facilities.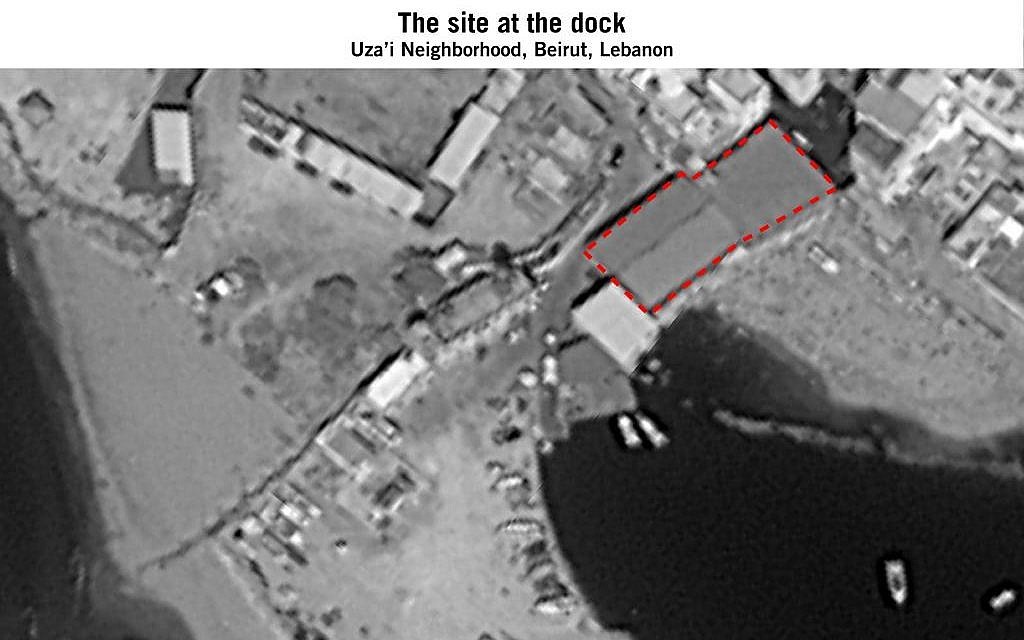 A satellite image released by the Israel Defense Forces showing a another area near Beirut's international airport that the army says is being used by Hezbollah to convert regular missiles into precision-guided munitions. (Israel Defense Forces)
Last weekend Israeli warplanes targeted a facility of the Syrian Armed Forces in the coastal province.
The strike was meant to disrupt the delivery of systems to manufacture "accurate and lethal weapons" from Iran to the Iran-backed Shiite militia of Hezbollah in Lebanon.
A Russian Il-20 plane was hit by a Syrian S-200 air defence missile when it was landing following the strikes by Israeli F-16 planes over western Syria. Moscow blamed the friendly fire incident on Israeli pilots using the larger Russian plane as "cover."
Follow Simon Kent on Twitter:

Follow @SunSimonKent

or e-mail to: skent@breitbart.com