Ynetnews reports: Thousands of residents of the Dahieh suburb south of Beirut, an area controlled by Hezbollah, received anonymous mobile phone notifications warning them they live in close proximity to a weapons storage compound that has the potential of exploding at any moment, the Asharq al-Awsat newspaper reported on Wednesday, implying Israel is responsible for incident.
"Important message, near your home, a Hezbollah site has been established, proceed with caution," read the mysterious Whatsapp message.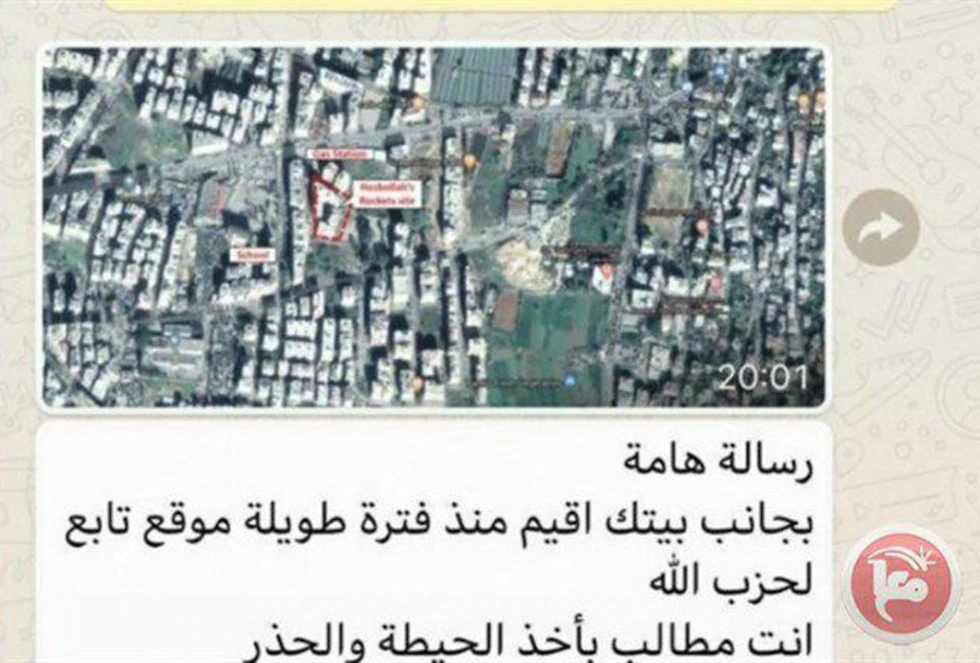 According to the Arab newspaper, Israeli political sources refused to comment on the claim that Israeli intelligence is behind the messages. Prime Minister Benjamin Netanyahu, speaking at the United Nations last week, identified three locations near Beirut airport where he said the Shi'ite group Hezbollah was converting "inaccurate projectiles" into precision-guided missiles.
Read more here.