President Donald Trump's legislative affairs director does not try to push Senate Democrats to support Trump's pro-American immigration-reform promises and policies, according to an amnesty-boosting article in Politico.
Marc Short's neutral stance towards Trump's main campaign promise is described and praised in the article by pro-amnesty reporters Matthew Nussbaum and Seung Min Kim:
In his first year as Trump's top liaison to Congress, Republicans say Short has been more of a facilitator, rather than an arm-twister. That role will become particularly critical on immigration – an issue Congress has spectacularly failed to resolve in the past.

"I don't see him as the real deal-maker so much as the kind of go-between, the mediator," said Sen. Shelley Moore Capito (R-W.Va.), who's interacted with Short on a host of issues including health care, the opioid crisis and energy policy. "He doesn't try to reshape our thoughts. He sort of takes it in, and then, I'm assuming, reports back to the White House."
Short's neutral stance shields him from the venom aimed by Democrats and the media at the Trump and his aides as they try to implement Trump's 2016 campaign promises in immigration:
Short has enjoyed a relatively smooth relationship with Capitol Hill compared to some of his White House colleagues. Both chief of staff John Kelly and policy adviser Stephen Miller have already clashed with both Democrats and moderate Republicans over immigration, leaving Short to broker a truce.
Short's neutrality likely will have an impact on Trump's success during this coming week's debate on the nation's economic policy of growth-by-immigration. A loose coalition of Democrats and business-first Republicans are hoping to use the debate to bury Trump's 2016 campaign promise and his four-part amnesty-and-immigration framework.
Short's neutrality also gets praise from GOP amnesty advocates who are trying hard to defeat Trump's four-part amnesty-and-immigration framework. According to Politico:
"My impression of him is that he's just a very grounded guy, moves through his work, focuses on the priorities and just does his job," Sen. Lisa Murkowski (R-Alaska) said. "So he doesn't seem to be impacted by distraction. He's very purposeful. It's been good. Nothing but good."
Murkowski is pushing for an amnesty to bring more workers to Alaska employers.
Before the liaison job, Short worked as a never-Trump organizer for the pro-amnesty Koch brothers.
Short got the Capitol Hill liaison job because of recommendations by Vice-President Mike Pence. But Pence is also a cheap-labor advocate. In 2006, he wrote an article for the Wall Street Journal backing legislation that would let employers perpetually import an unlimited number of cheap and temporary foreign workers to replace white-collar and blue-collar Americans.
If Pence's policy had been enacted, Americans would not be getting wage raises because the expanding economy has almost run out of workers, and Trump would not be getting the political benefits of rising wages.
Short did not adopt a neutral policy during the push for tax cuts which was supported by the business groups and the Koch brothers. In September 2017, for example, he said a tax cut "is essential to us — right now." He also appeared on TV repeatedly to push Democrats to back Trump's tax bill:
At this point, sausage making is never fun, but all senators are trying to get to yes on the Republican side … We're disappointed we don't have Democrat members looking to provide tax relief and corporate relief. That's our biggest obstacle.
Politico's reporters' declined to describe Short's long ties to the anti-Trump, cheap-labor groups. Instead, they commend Short for his neutral "mediator" role, even as the president's primary campaign promise come under intense attacks from an alliance of Democrats, establishment reporters, and business-first Republicans, including the Koch brothers. Kim (who has taken a job with the Washington Post) and Nussbaum describe Short as neutral between Trump's priorities and his rivals' pro-amnesty push:
Short now finds himself trying to navigate his next big challenge: balancing his tempestuous boss's demands on an unpopular immigration plan with stubborn lawmakers who are struggling to devise their own deal on so-called "Dreamers." Particularly in the Senate, many lawmakers are adamant that the White House's wishes on an immigration deal aren't going to dictate whatever deal the senators end up crafting during the floor fight next week.
In fact, Trump's "wishes" reflect the extraordinary wave of pro-American populism in the November 2016 presidential election which swept him into the White House — and which also swept progressives out of the White House.
Also, many polls show that Trump's immigration policies are very popular among Americans because they help raise wages, amid complaints from CEOs — and some Democratic Senators.
To help keep white-collar and blue-collar wages low, business groups, Democrats, and the establishment media tout misleading, industry-funded "Nation of Immigrants" polls which pressure Americans to say they welcome migrants, including the roughly 3 million 'dreamer' illegals.
The alternative "priority or fairness" polls — plus the 2016 election — show that voters in the polling booth put a much higher priority on helping their families, neighbors, and fellow nationals get decent jobs in a high-tech, high-immigration, low-wage economy.
The voters' preference for economic policies that favor Americans over would-be immigrants explains why Trump's 2016 immigration policies are very popular, including among blue-collar African-Americans who are a core element of the Democrats' current electoral base.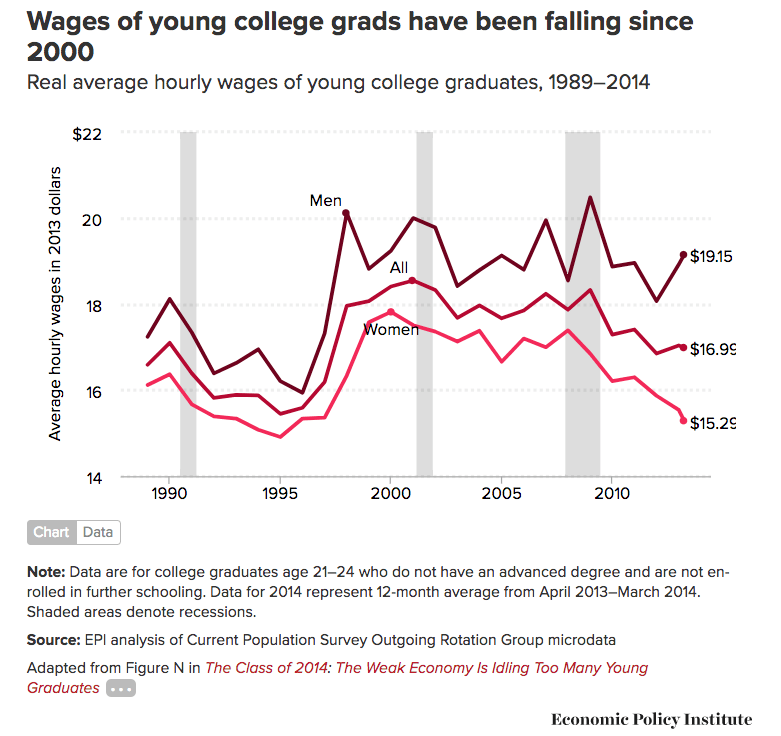 Four million Americans turn 18 each year and begin looking for good jobs in the free market.
But the federal government inflates the supply of new labor by annually accepting roughly 1.1 million new legal immigrants, by providing work-permits to roughly 3 million resident foreigners, and by doing little to block the employment of roughly 8 million illegal immigrants.
The Washington-imposed economic policy of economic growth via mass-immigration floods the market with foreign labor, spikes profits and Wall Street values by cutting salaries for manual and skilled labor offered by blue-collar and white-collar employees. It also drives up real estate prices, widens wealth-gaps, reduces high-tech investment, increases state and local tax burdens, hurts kids' schools and college education, pushes Americans away from high-tech careers, and sidelines at least 5 million marginalized Americans and their families, including many who are now struggling with opioid addictions.