Journalist Murat Saka with Turkey's Hürriyet Daily News decided to spend a year on the streets in Istanbul in the Aksaray and Kumkapi with African sex workers. He put together a photo essay in the publication.
"When I started this project, there were 15 African sex workers on the street," explained Saka. "After more than a year, their number increased by four or five times. During all this time, I lived a double life – one as a friend, the other as a photojournalist. In the end, I finally managed to enter their world."
The Integrated Regional Information Networks (IRIN) reported Turkey witnessed "the arrival of an increased number of African migrants searching for economic opportunities" in recent years. No one knows exactly how many Africans live in Turkey, but only a few "secure steady employment." The majority "complain about a lack of job opportunities, poor living conditions, workplace exploitation and racism."
"Life was much better in Cameroon," described Frank, a man who came to Turkey with a promise of a job, which turned out to be false. "There're too many rats and mice," he said, referring to the apartment he shares with nine other Cameroonians. "I used to eat three or four meals a day, but now it's just rice and juice."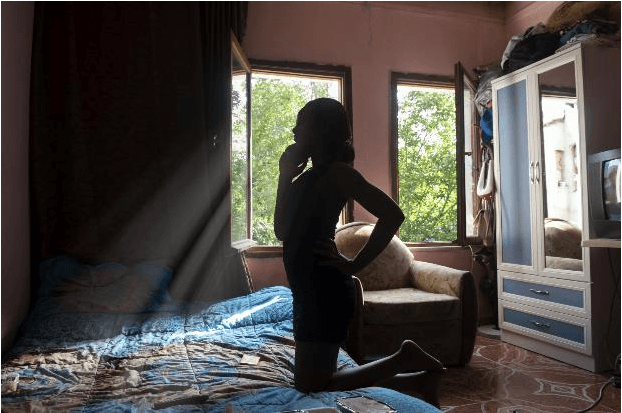 "Most African sex workers in Istanbul actually come to the city to work in ordinary jobs, seeking to earn money to send to their families in Africa," stated Saka. "Their ultimate goal, though, is to go to Europe or America. They enter Turkey with regular visas, but must stay clear of the police after their visas expire."
Brigitte Suter, a senior researcher at Malmö University in Sweden, said many find trouble to find a job that pays enough to send back home. Many find that family in Africa send them money in Turkey to survive, "defeating the point of leaving in the first place. This forces many women to become prostitutes.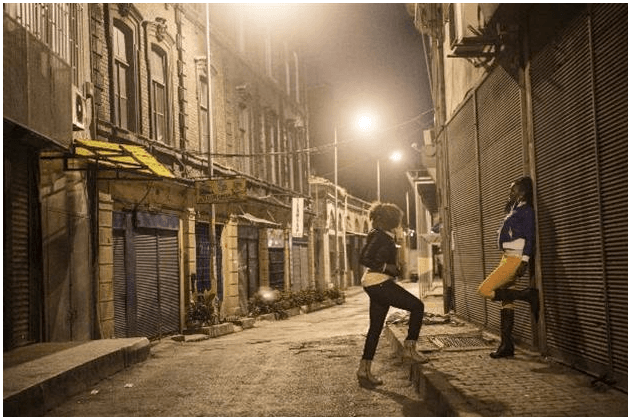 "As such, they find themselves in a position in which they can barely survive, let alone send money to their families," said Saka. "At some point, some start collecting money to send back home. Many of them find that prostitution is the last resort. They eventually become sex workers, even while telling their families at home that they work in factories or stores."
The life of a prostitute is deplorable. The women are deprived of their rights and held as slaves by those who "own" them. Saka met 24-year-old Layla in Instanbal:
Layla came to Istanbul disguised as a tourist but in the care of another African sex worker. The woman paid for her trip, but asked for double the amount after she arrived. The other woman seized her passport until she paid the amount, recommending to her that she become a sex worker so as to pay off the debt more quickly. Layla's mother in Hungary thinks that she works at a factory.

When I met Layla, she had 1,000 dollars remaining on her debt. It was not easy to arrange meetings with her. She was not allowed to leave her house during the day. Her "boss" insists that she accompany her wherever she goes or forces her to return back home with more money. She finally paid back her entire debt and moved out of the place to live together with another African woman who was brought to Istanbul by the same "boss." Now she has a Turkish boyfriend.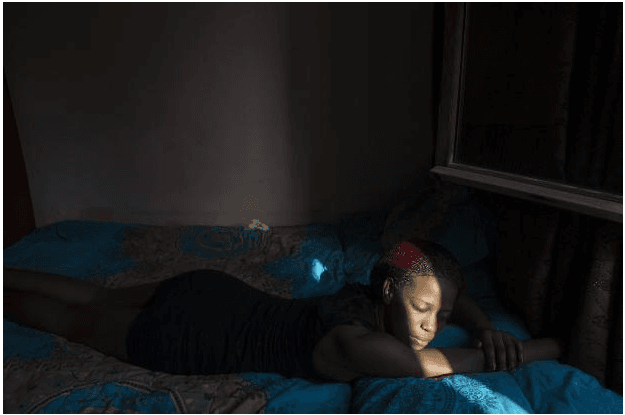 The prostitutes also face racism and rough treatment due to their skin color. Saka witnessed many occasions.
"They endure the worst in the streets, even worse than white sex workers," described Saka. "I managed to photograph a guy who slapped an African sex worker merely for asking for a high price. Another time, I saw a man trying to tear off the underwear of an African sex worker as she was walking by in jeans. Another one jumped in the middle of them, swinging a knife. Another guy released violent dogs to attack the women."
The situation for Africans in Turkey is so bad that people like Frank want to go home. They cannot stay in Turkey.
"I'm happy I came here… I now realize I love Africa," lamented Frank.