The Islamic State (ISIS/ISIL) terrorist group has released a new video that portrays their version of the end of the world, including a dramatization of the jihadists conquering Rome.
The video, titled, "See You in Dabiq," shows the militants fighting against their enemies. It begins with jihadists preparing for the final battle. In another shot, the leaders shake hands of the terrorists as they head off to the fight. Other images show terrorists kissing the heads of their fallen comrades.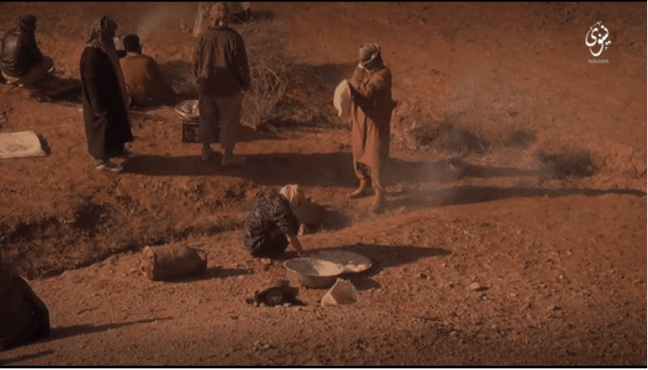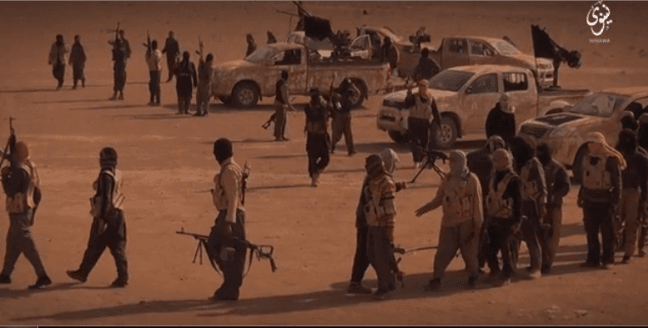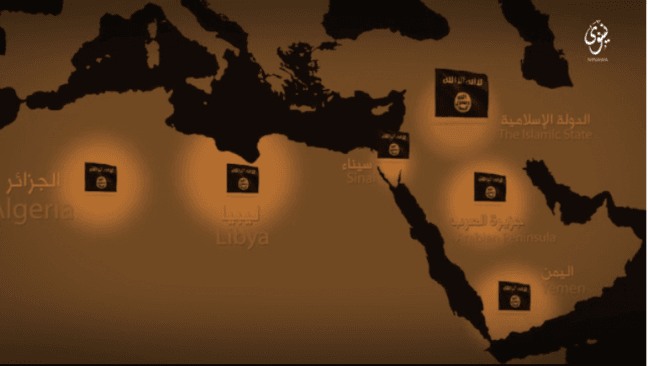 The video also shows images of Rome, their final goal and enemy at the supposed end of the world.
"This is your last crusade, the next time it is us who will take the battle on your own land," declares the narrator.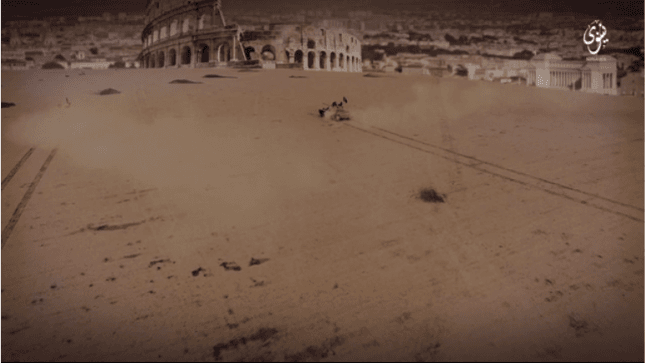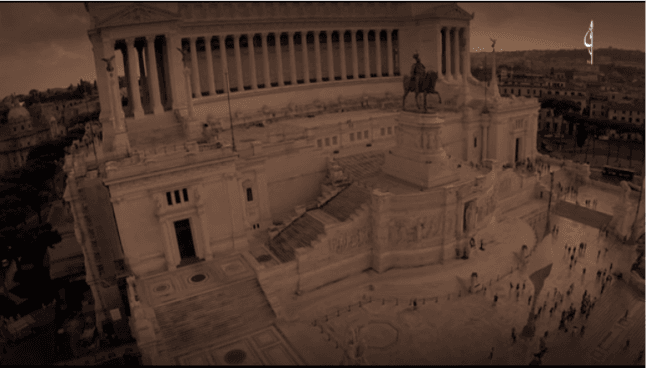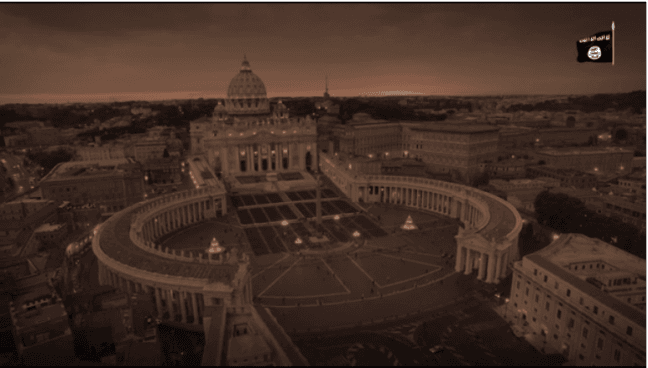 After the militants prepare, the video launches into music and images of the men fighting.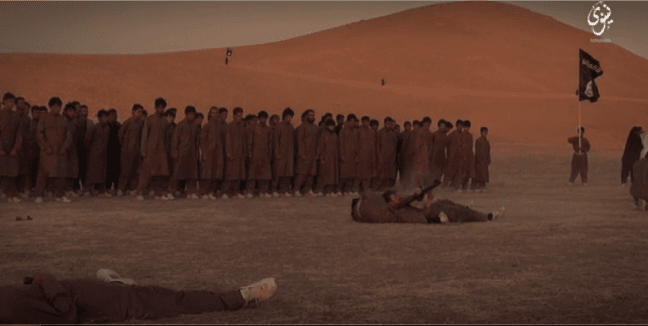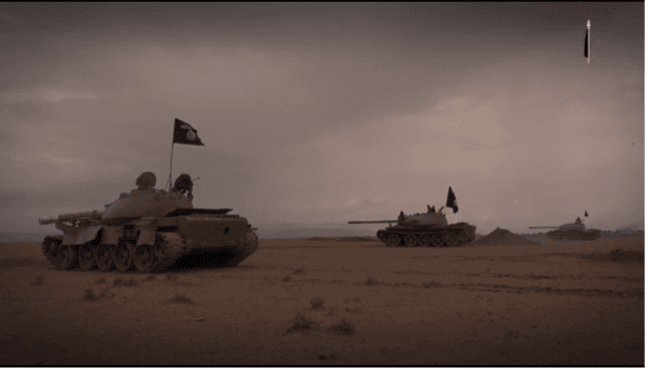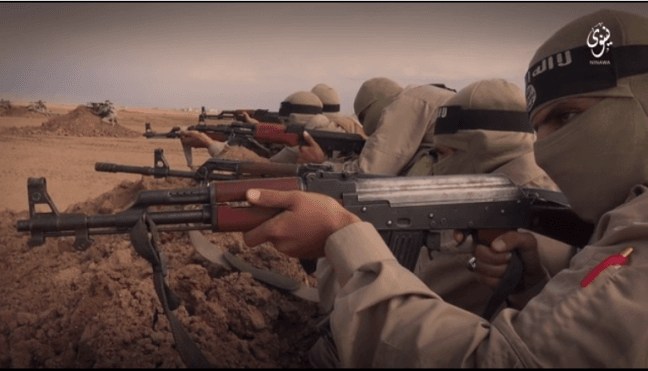 A good portion of the video shows tanks flying off sand ramps similar to what skateboarders use and roaming around the desert.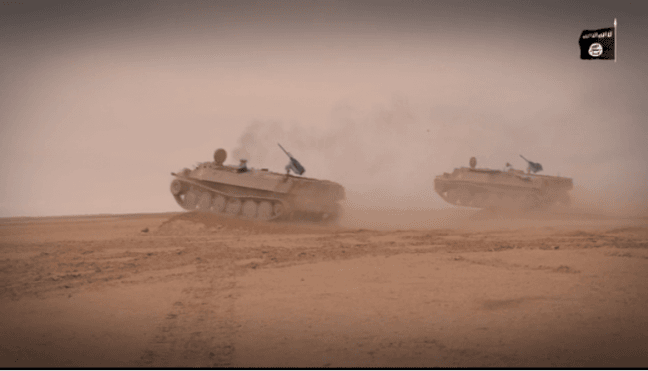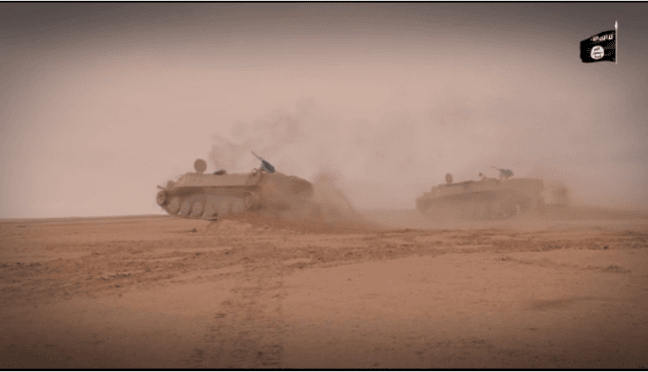 The Dabiq prophecy falls in line with the terrorist group's Salafist Islam beliefs, which is apocalyptic. The town, which is six miles from Turkey, will allegedly host the final showdown "between Muslims and their enemies." The Muslims will defeat the Romans "on their way to conquer Constantinople (modern-day Istanbul)."
Islamic State terrorists have developed a highly sophisticated propaganda machine. Their videos and photographs, like this one, are polished and edited professionally. Last week, the group released pictures of jihadists that illustrate the group as normal boys who take time off from terrorizing the world to fish, swim, and build boats.
Three photos show men displaying their catches from the Euphrates River for the camera. The next few photos show a man salting and cooking the fish over a fire. Another photo looks like it could be from a college student's Facebook page, with two men fully dressed in scuba gear.
"They're the first terrorist group that aren't interested in [just] fighters, they want families to come… They need women and children, they believe they have a state, they now need a future," said Patrick Skinner, the director of special projects at The Soufan Group. "A lot of people are going there just to live in the caliphate."
This led the group to produce "soft" propaganda to entice anyone to populate its caliphate. Its media outlets released 570 videos between January 21 and February 28, but the majority of the videos "were directed at ISIS centers of gravity rather than the world at large."
"They send out a lot of pictures of harvesting wheat in Aleppo," described Skinner. "They have something called the social services committee, and that's designed both for the internal but it's also designed to encourage people for hijra [to travel]."