ARLINGTON NATIONAL CEMETERY – Against the steel grey sky, the horse-drawn caisson appeared over the horizon, carrying 34-year-old Army Green Beret Sgt. 1st Class Mihail Golin towards his final resting place at the Arlington National Cemetery.
Six-year-old Vlada trailed not far behind, clutching a small stuffed white Bengal tiger. Dozens of men in green, maroon, and tan berets, and others in black suits and dark sunglasses, also came to pay their respects.
Vlada's mother Katerina, her blonde hair drawn into a ponytail, eyes puffy and red, put her hands over her daughter's ears during the ceremonial seven-gun salute to protect them from the three rounds of fire.
As the bugle played "Taps," the Old Guard stood tall and still over Golin's coffin, holding the edges of an American flag.
They folded it bit by bit into a crisp triangle. Vlada curled up on her mother's lap, holding a bouquet of red and white roses. Her tiger, worse for wear, slumped on the ground.
Army Vice Chief of Staff Gen. James McConville approached Katerina and Vlada and knelt down, offering hushed words of condolences. Men with red faces wiped away tears: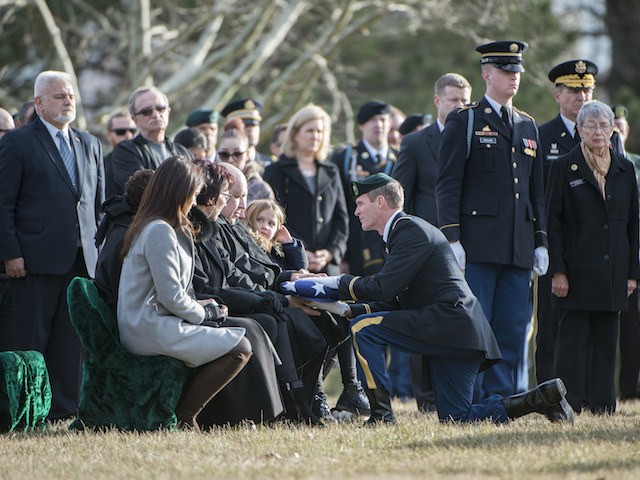 "I encourage each of you to remember this," the chaplain said. "No headstone placed here at Arlington National Cemetery can be purchased. Each must be earned."
Just 22 days earlier, on New Year's Day, Golin was killed in eastern Afghanistan's Nangarhar province, an area where the Islamic State (ISIS) has taken root, and one of the bloodiest zones throughout the 17-year war.
Golin deployed with the 2nd Battalion, 10th Special Forces Group (Airborne), from Fort Carson, Colorado. According to the Pentagon, he was on a foot patrol when he found himself in a firefight.
Golin enlisted in the U.S. Army at 21, shortly after he immigrated from Latvia in 2005. His father, David Golin, told the New York Daily News this month about his only son: "I can't describe. It's impossible. I'm still proud of him."
"We spoke right before New Year's. He wished me a Happy New Year. He said he was going to be a couple of days at work and he cannot call me," he said. "And he said, I love you."
Golin's death marked the first U.S. military death of the year and warned that an uptick of Army Special Forces deaths in Afghanistan would continue, as the war ramps up there once more: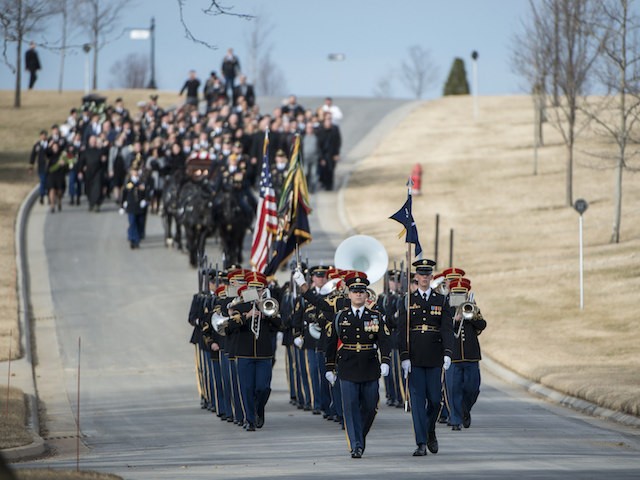 In 2017, Army Special Forces accounted for more than half of all hostile deaths in Afghanistan, and an unknown number of 94 wounded in action. Most of those deaths occurred in the same area where Golin was killed – in Nangarhar province, where ISIS's Afghanistan affiliate was first established.
Army Green Berets were the first forces sent to Afghanistan, just weeks after the 9/11 attacks on the World Trade Center. Seventeen years later, the U.S. military is relying on them now more than ever to defeat terrorists, as it shifts from a troop-heavy counterinsurgency strategy focused on winning over the population to a light footprint "by, with, and through" approach of training partner militaries.
Green Berets, whose historical mission is to train partner militaries, have been particularly relied upon in the fights against ISIS, al-Qaeda, and affiliated terrorist groups. In October last year, three Army Special Forces were killed in Niger while on an advise-and-assist mission with Nigerien forces.
"Green Berets, in particular, specialize in operating what we call 'by, with, and through' local forces and surrogate forces, so that means they can span embedding with local tribes, or guerrilla entities, to also embedding with partner nation armies, like the case in Niger," said Army National Guard Lt. Col. Mike Waltz, a Green Beret and Afghanistan veteran who is running for Florida's 6th District seat.
While conventional U.S. forces are providing training and advising missions at bases, Green Berets are actually going out on missions with the Afghan forces, he stated. "There's much more of an exposure to danger there," he said.
While there are about 14,000 U.S. troops in Afghanistan training and advising Afghan forces, only about 2,000 are part of the U.S. military's counterterrorism mission, known as Operation Freedom's Sentinel, and many of them are Army special operations forces.
Those approximate 2,000 are carrying out about 30 percent of the mission's ground combat operations, according to Navy Capt. Tom Gresback, public affairs director at Resolute Support Headquarters in Kabul, Afghanistan.
Gresback said Afghan National Army Special Operations are conducting approximately 70 percent of those missions. However, U.S. forces are accompanying them on a majority of those missions, too.
In five months alone, from June to November 2017, U.S. special operations forces conducted 2,175 "ground operations," where they "enabled or advised" Afghan commando forces, according to a biannual Pentagon report to Congress.
Green Berets have also been in heavy demand in other theaters, such as Southeast Asia, Africa, Iraq, and Syria.
"If you look at the help and support we're providing to the Philippine government against ISIS in Mindanao, those are Green Berets that are embedded with them. If you look at who is working most closely with the Kurds in Syria as they take on ISIS, those are Green Berets. And then, of course, the Afghan commandos in Afghanistan, again, actually going out on missions with them rather than just staying at the base, those are also Green Berets," Waltz said.
"We are moving away from having hundreds of thousands conventional forces spread across the Middle East. So that means in the long-run, this kind of low-level but long-term sustained effort is going to be Green Berets in the lead," he said.
Senior military leaders in November said they are looking at basic training missions that conventional forces can take over for special operations forces. The Army will deploy its first Security Force Assistance Brigade to Afghanistan this spring, made up of conventional soldiers who will advise and assist conventional Afghan forces.
Although they are deploying under Resolute Support, the broader NATO-led train and advise mission and not the narrower counterterrorism mission under Operation Freedom's Sentinel, it will still help to alleviate some of the training burdens that fall on special operations forces.
"There's a lot of places that we employ SOF because SOF has done this for a long time. I mean, it's one of their core missions. But does the shoe fit every time? Absolutely not. I think sometimes we need to go ahead and rely on other assets to be able to provide that relief to get after those dwell rates to make sure that we allow our SOF forces to train for SOF missions," Air Force Chief Master Sgt. Ramon "CZ" Colon-Lopez, the senior enlisted leader at U.S. Africa Command, said during a November 28 Pentagon briefing.
Although help is on the way, the fight in Afghanistan is not expected to end anytime soon.
After contentious debate last summer, the Trump administration settled on a strategy requiring more troops to advise Afghan forces on missions, with no end date. In addition, there are reports that ISIS is now trying to establish itself in northern Afghanistan.
"I have friends and colleagues that are on double-digits now in terms of the number of tours — 10, 11, 12, 13 tours, so the question is, how long can we sustain it?" Waltz asked.
Golin's father, who is heartbroken over the loss of his son, has a different question for military leaders.
"I don't understand. This Afghanistan, some small country, what are they doing over there?" he said to the Daily News. "Why are we losing our kids over there? … What for? That's the main question":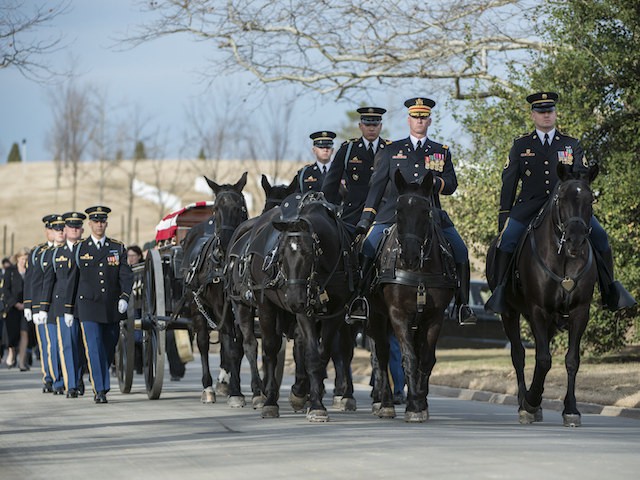 Photos: U.S. Army/Elizabeth Fraser/Arlington National Cemetery