Climate-gate could further complicate the re-election prospects of congressional representatives from industrialized states who are already playing defense over the economic costs of climate change legislation.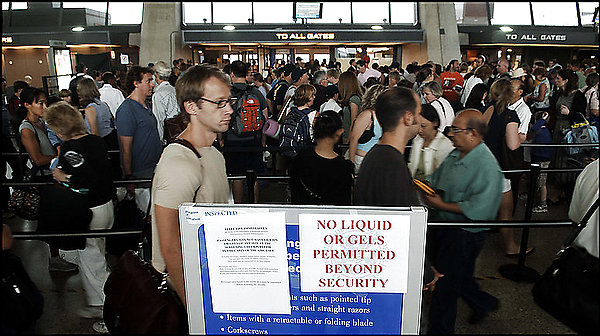 Thousands of emails leaked to the Internet from the Climate Research Unit (CRU) of the University of East Anglia in the United Kingdom appear to substantiate a growing body of research that questions the idea of man-made global warming. Climate-gate has the potential to emerge as an unexpected gift to Republican candidates in this year's midterm elections. But there's the rub.
With the exception of Sen. James Inhofe (R-Okla.), and a handful of other elected officials, Republicans have been reticent to engage and debate the dubious claims of human induced global warming, laments Steve Milloy, editor and founder of JunkScience.com.
"Too many of them don't understand the issue and the extremism that stands behind green activism," he observes. "They are afraid of being labeled as anti-environment and are just not well-equipped or well informed enough to confront policies that could result in an unprecedented expansion of government power."
At the very least, 2010 Republican challengers could invoke the email scandal to demonstrate how research has been falsified and distorted to advance a political agenda at odds with the economic well-being of many Americans. This in turn could open the way to a larger discussion of global warming science and the role of the United Nations.
Waxman-Markey (H.R. 2494), which passed the House last year by a 219-212 vote in June, calls for reducing total U.S. greenhouse gas emissions by 83 percent below 2005 levels by 2050. The legislation would impose a "cap and trade" regime that limits the amount of carbon dioxide that could be released into the atmosphere. Companies exceeding their prescribed limit would have to buy "carbon allowances" in a government-contrived system.
At least six Democratic senators are now urging the White House to back away from pushing "cap and trade" in the midst of an election year. Sen. Mary Landrieu (D-La.), Sen. Ben Nelson (D-Neb.) and Sen. Kent Conrad (D-N.D.) are among those who have expressed reservations.
Virginia's Bob McDonnell very deftly turned Waxman-Markey back against his Democratic opponent in last year's race for governor. His landslide election victory should encourage other Republican candidates looking to capitalize on economic concerns.
"Cap and trade is opposed by most employers in Virginia because they see what it's going to do to the cost of goods and services," McDonnell explained in an interview. "It is strongly opposed by the coal industry, for instance, which is vitally important to Southwest Virginia. Cap and trade is just bad policy and the more citizens understand that it's going to increase their electricity rates over time the more they are going to oppose it."
Nationwide data measuring the impact of Waxman-Markey in a new study commissioned by the National Association of Manufacturers (NAM) and the American Council for Capital Formation (ACCF) yielded the following results:

Cumulative loss in gross domestic product (GDP) up to $3.1 trillion (2012-2030)

Employment losses up to 2.4 million jobs in 2030

Residential electricity price increases up to 50 percent by 2030

Gasoline price increases (per gallon) up 26 percent by 2030.
The NAM/ACCF study includes data on all 50 states.
In Virginia, for example, the NAM/ACCF study estimates that at least 41,400 jobs could be lost by 2030 as a result of lower industrial output that would follow from higher energy prices. Virginia residents would also see their disposable income reduced by $103 to $235 per year by 2020 and $608 to $1,096 by 2030 as a consequence of Waxman-Markey.
There's no question that industrial states stand to lose the most and this should become a point of contention in 2010, just as it was in the Virginia governor's race. But free market advocates who are looking to unseat cap and trade proponents now have the added benefit of climate-gate.
Even as cap and trade stalls in the U.S. Senate, the Obama Administration now appears poised to use the Environmental Protection Agency's (EPA) endangerment finding on Co2 to make an end run around democratic channels.
This maneuvering suggests that the economic arguments standing alone will not be sufficient over the long-term and must be co-joined with scientific data that can be included in litigation challenging the endangerment finding. But Republican candidates should get started now in exposing anti-scientific research that underpins alarmist positions on global warming.
In their messaging to voters they can draw from the expertise of numerous, well-credentialed skeptics who have found expression for their own research, despite the best efforts of the scientific establishment.
Over 31,000 scientists, including over 9,000 Ph.Ds, have signed off on a petition circulated through the Oregon Institute of Science and Medicine that states human activity is not responsible for causing catastrophic disruption of the earth's climate system. Moreover, over 700 scientists have now endorsed a U.S. Senate minority report that questions man-made global warming.
Charles Dunn, dean of the Regent University School of Government based in Virginia Beach, Va., sees opportunities for Republican candidates running in parts of the south and the mid-west especially. As it turns out, these are some of the same states that would be disproportionately affected by cap and trade.
Liberal media organs and Democratic operatives sought to make an issue out of McDonnell's connection with Regent University during the campaign. In the end, Dunn suspects this coverage may have actually benefitted the Republican candidate in that it further heightened his esteem among social conservatives. Consequently, McDonnell was better positioned to make an issue out of energy policy because his base was already solidified, he surmises.
Throughout the campaign, McDonnell emphasized his support for expanded nuclear power and for offshore drilling. That's what the public likes to hear and Republican candidates in other states can build on this approach by asking their Democratic counterparts to account for the junk science that constrains American ingenuity.