Several Iranian newspapers published on Thursday featured lead stories on the Iranian Revolutionary Guards Corps'(IRGC) recent seizure of two U.S. boats and a ten sailor crew.
On Tuesday, just prior to President Obama's State of the Union Address, ten U.S. naval sailors and their boats were detained by Iran's navy while the two vessels navigated the Persian Gulf. Iran claimed the boats had entered Tehran's territorial waters. The nine man, one woman crew was freed Wednesday afternoon, but not before Iranian media utilized the sailors for propaganda value, taping video interviews with the service members in violation of the Geneva Conventions.
According to translations by Iran Front Page, and the graphics displayed on the front page of several Persian-language newspapers, the papers highlighted Iran's arrest of the U.S. sailors.
The lead story of Aftab reads: "US thanks Iran [for swiftly freeing American marines]"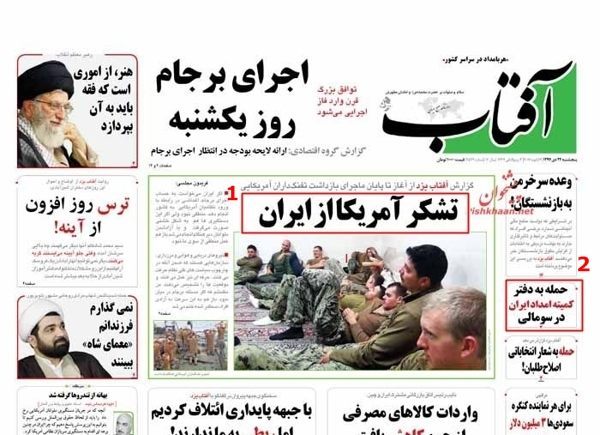 A story on the cover of Ebtekar, which has been described as a reformist paper, says "US sailors freed, received respectful treatment," according to the Iran Front Page translation.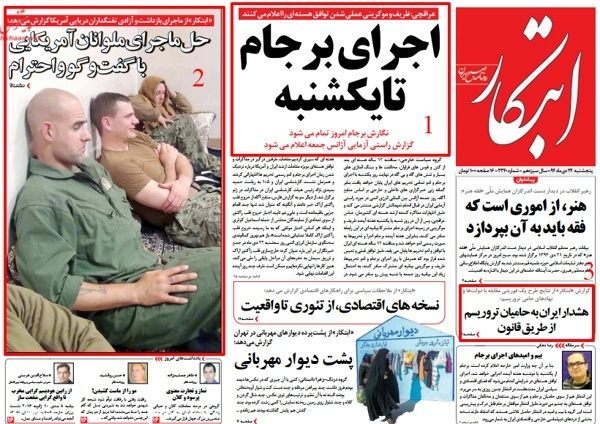 The cover of Iran's Etemad newspaper displays several photos of the U.S. sailors, including the moments showcasing their arrest.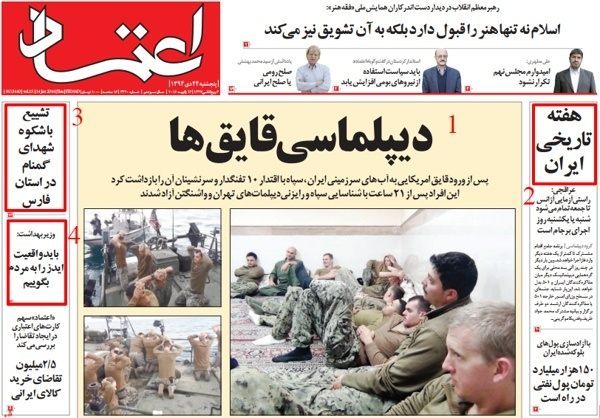 Hemayat news also features the moment the U.S. sailors surrender to Iran's navy.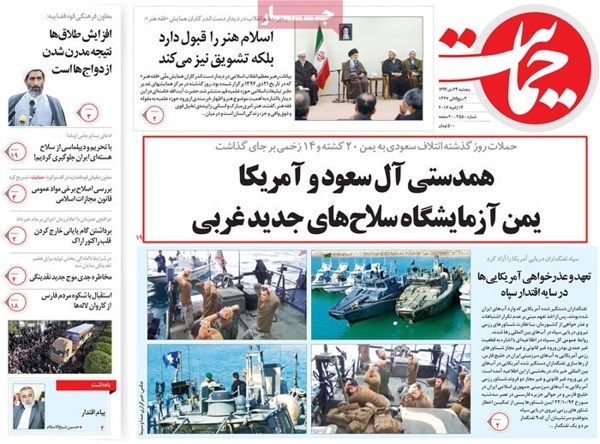 "Iran" news, which is published by the Islamic Republic News Agency (IRNA), also features photos of the sailors' surrender, sporting the headline: "Iran's seizure of 10 US navy sailors from beginning to end."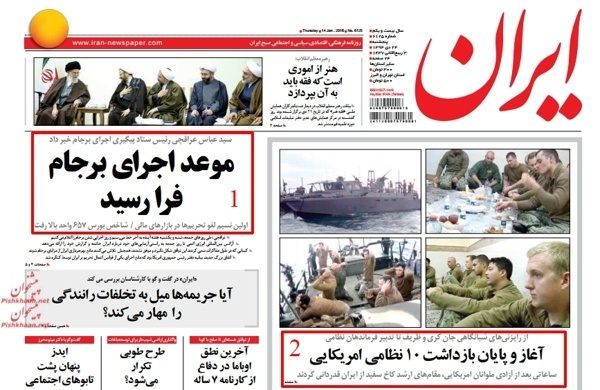 The Jamejan newspaper features as the lead story: "US apology… US marines freed by Iran."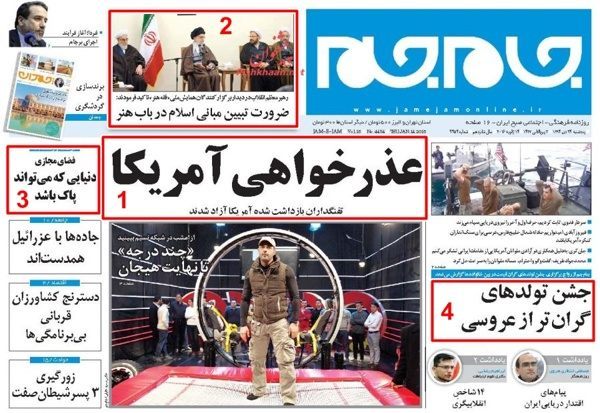 Javan news headlines the President's State of The Union and how the "US marines apologized" and then "won" their freedom.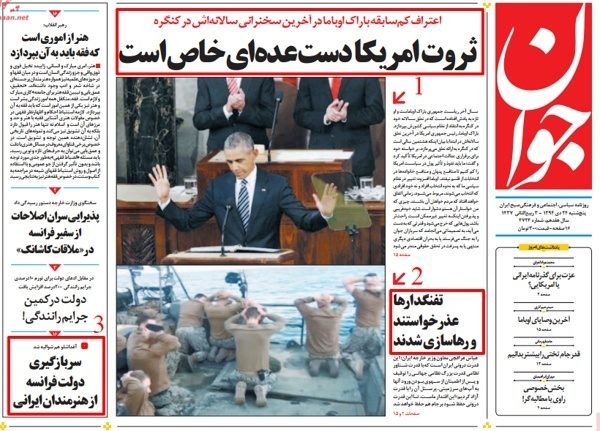 Kayhan, the newspaper considered to be the most hard-line publication in Tehran, headlines: "US tests, IRGC browbeats."
All translations By Iranfrontpage.com, a news site that translates stories from Iranian publications