Over three thousand miles away from the Rio Grande Valley, construction on the border wall with Mexico has begun in the quiet town of Wasilla, Alaska.
Former Alaska Governor Sarah Palin, along with her husband, Todd, and her son-in-law, Medal of Honor recipient Dakota Meyer, were spotted wearing Breitbart Border Wall Construction Co. t-shirts.
Palin posted the photo to her Facebook page with a link to Breitbart's store and the comment, "Supervising da' boys as they prep for the wall…"
Though Alaska — which shares a maritime border with Russia and an eastern border with Canada — is far removed from the southern border chaos, these intrepid Alaskans were reportedly eager to help "their little sister state" of Texas in prepping for the yuge construction project to commence in January of next year.
Though it was reportedly unused, a Breitbart Honey Badger flask was sent to them by Breitbart Minister of Culture Jon Kahn in order to hold the liquid fortification needed to endure a harsh Alaskan winter construction job.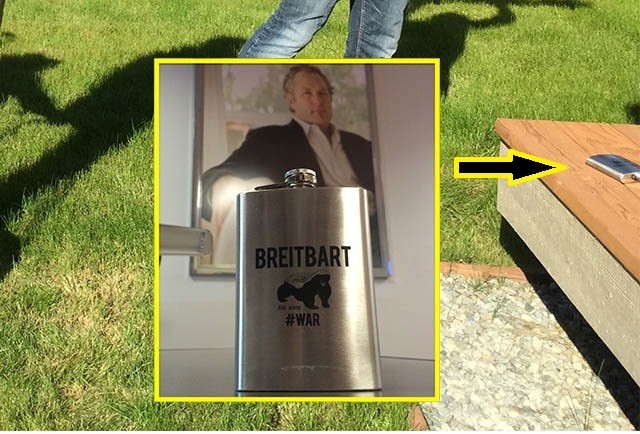 The Breitbart Border Wall Construction Co. is still accepting members. Join us now by purchasing our limited edition t-shirt.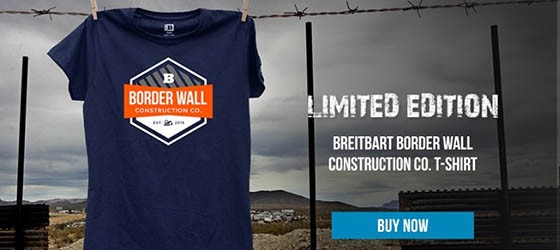 As Alaska's Mama Grizzly would say, "Be part of the solution! Build the Wall!"