The national unemployment rate in December ticked upward to 4.7 percent, although the United States economy added 156,000 jobs, according to statistics released by the Labor Department.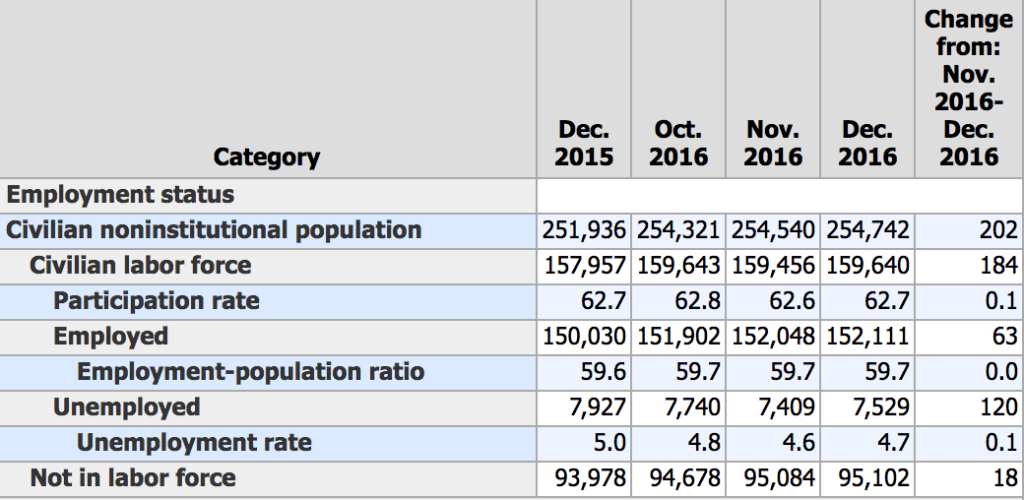 The labor force participation rate rose to 62.7 percent in December, up from 62.6 in November.
A total of 95,102,000 Americans are not in the work force, up only 18 since November.