Donald Trump's first foreign tour as President of the United States began in Saudi Arabia.
The purpose of the trip is to promote ties between the United States and the Arab world, as Trump seeks support in ramping up the war against the Islamic State.
Great to be in Riyadh, Saudi Arabia. Looking forward to the afternoon and evening ahead. #POTUSAbroad pic.twitter.com/JJOra0KfyR

— Donald J. Trump (@realDonaldTrump) May 20, 2017
During the visit, Trump met with an array of Arab leaders, gave a speech on the threat of Islamic extremism and secured over $450 million in investment for military weapons.
Trump also participated in the opening of the Global Center for Combating Extremist Ideology, which aims to promote moderation and counter the spread of extremism across the Arab world.
Another success from the trip was Ivanka Trump's promotion of the World Bank's Women Entrepreneurs Fund, to which Saudi Arabia and the United Arab Emirates pledged a total of $100 million in funding.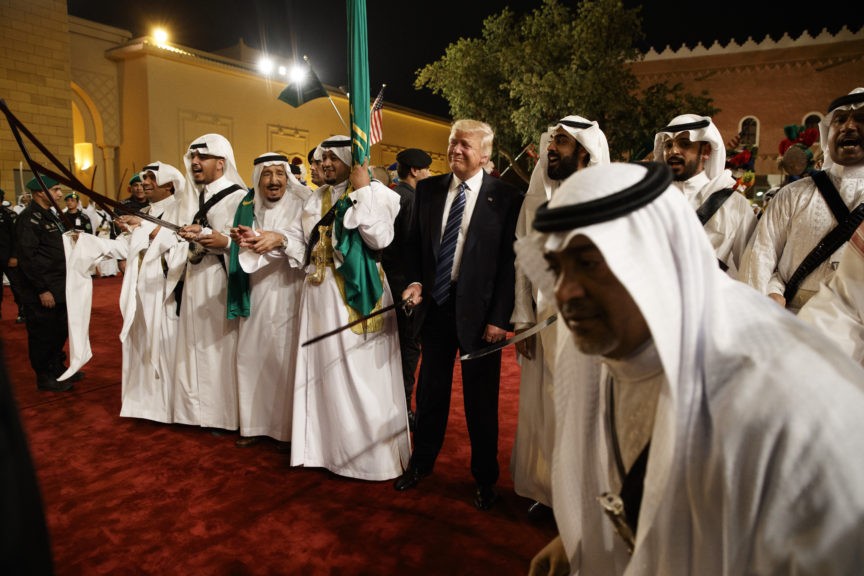 Trump participates in a traditional Arabian sword dance.  (AP Photo/Evan Vucci)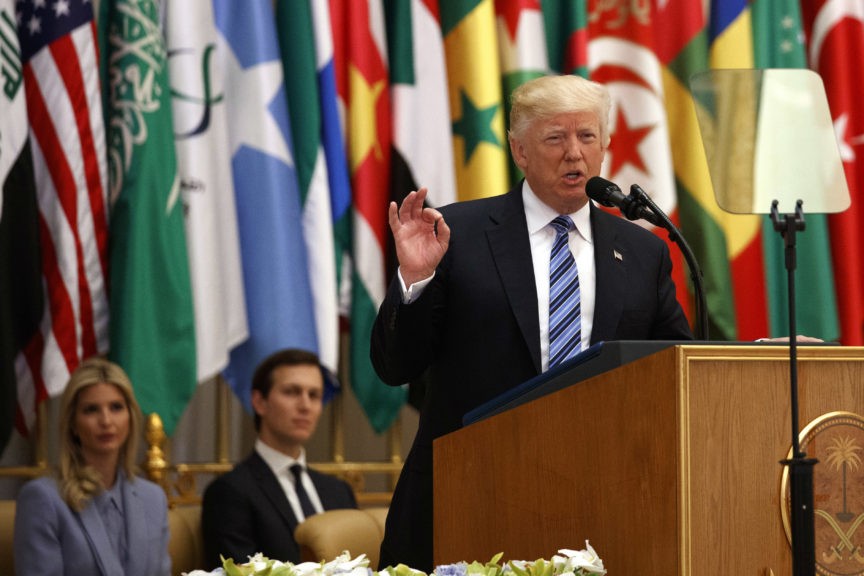 Getty – In a speech in front of dozens of Muslim leaders, Trump challenged the Arab and Muslim world to foster peace by "honestly confronting the problem of Islamic extremism, and the Islamists, and Islamic terror of all kinds." (AP Photo/Evan Vucci)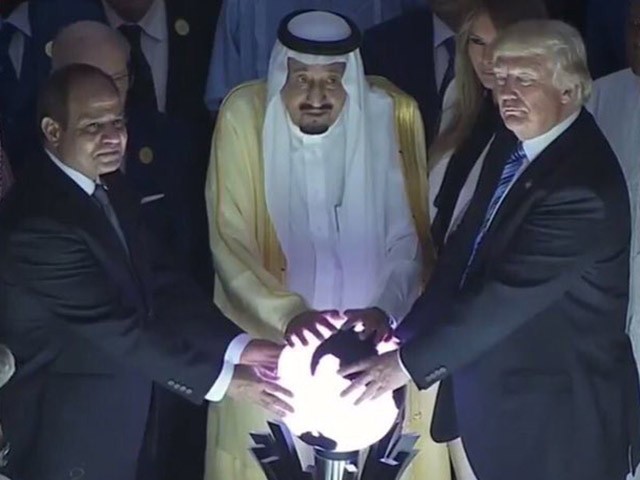 During the inauguration of the Global Center for Combating Extremist Ideology, Trump touched a brightly lit globe with Saudi King Salman bin Abdulaziz and Egypt's president Abdel Fatah al-Sis.
You can follow Ben Kew on Facebook, on Twitter at @ben_kew, or email him at bkew@breitbart.com