"Harvey is What Climate Change Looks Like" claims activist Eric Holthaus in Politico.
In all of U.S. history, there's never been a storm like Hurricane Harvey. That fact is increasingly clear, even though the rains are still falling and the water levels in Houston are still rising.
This apocalyptic bed-wetting would be a lot more effective if climate activists didn't trot out the same tired old line pretty much every time the U.S. was hit by any weather event more troubling than a mild breeze…
Climate Depot has got their number: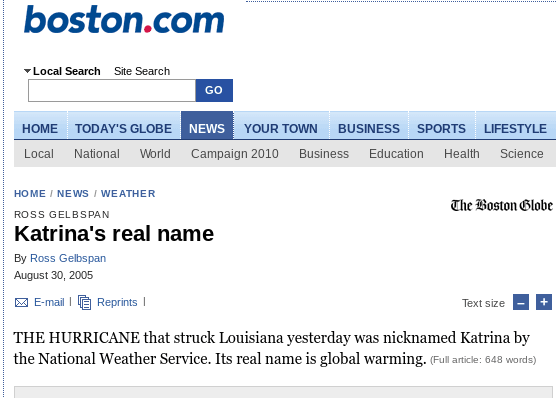 and
and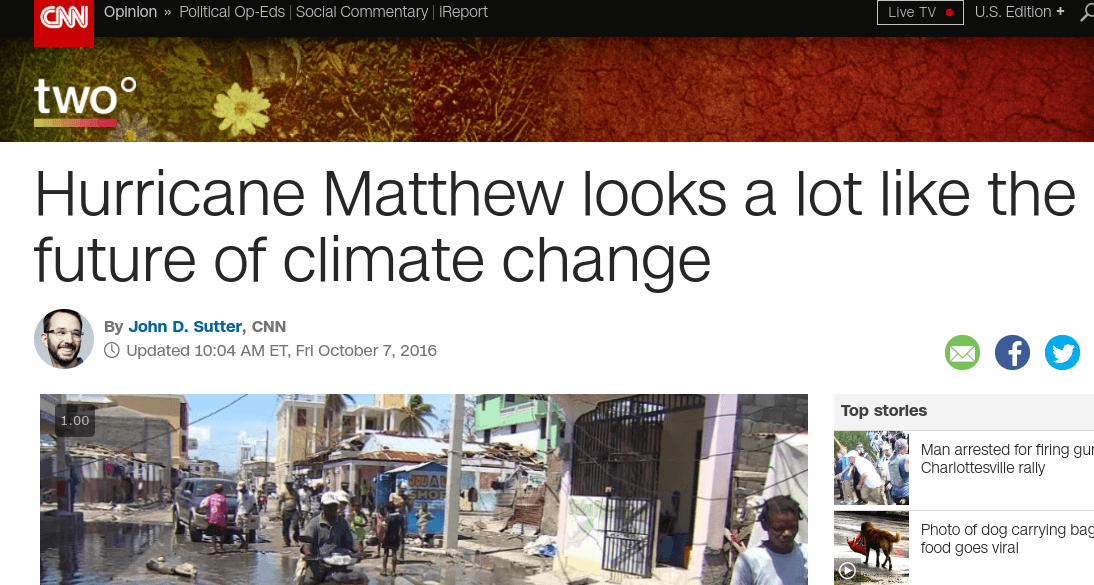 Meanwhile, in the real world, yes it seems likely that Texas's troubles are far from over. The 30in of rain that Houston has had already may double by the end of the week, causing more flooding mayhem.
But this has nothing whatsoever to do with 'climate change.' Hurricane activity has been decreasing NOT increasing in recent years.
Remarkable stats:

1926-1969 (44 years) = 14
Category 4+ US landfalls

1970-2017 (46+ years) = 4
Cat 4+ landfalls

Decrease of >70% https://t.co/MhjFQnP8aJ

— Roger Pielke Jr. (@RogerPielkeJr) August 26, 2017
Harvey is a local weather event, not a harbinger of climate doom – as Paul Homewood explains here.
The real story is that Harvey has been stuck between two high pressure cells since making landfall, thus dragging in large amounts of moisture from the Gulf, and continuously dumping it on a comparatively small area around Houston.
In fact, though, as Homewood goes on to point out, Texas has experienced a lot worse than this.
The all-time 24-hour rainfall record was set in 1979:

And there were many more catastrophic storms in the 1960s and 1970s when Texas weather was cooler: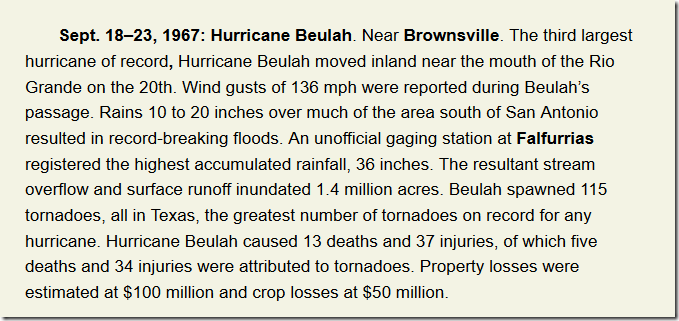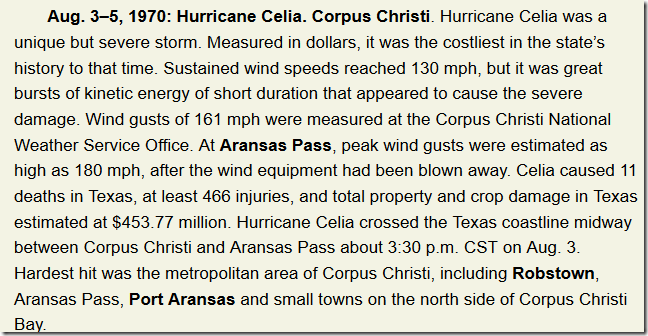 Why, if you didn't know better, you might think that extreme weather events were things that have been happening at intervals throughout history, quite unconnected with man's influence…