A new tracking poll from Rasmussen reports shows that President Donald Trump's approval rating is back to 46 percent, for the first time in over a month.
Thirty percent of poll respondents "strongly approve" of his presidency.
The last time Trump's approval rating was this high was October 6, 2017, according to Rasmussen's tracking numbers. His approval rating repeatedly tracked at 41 percent in October.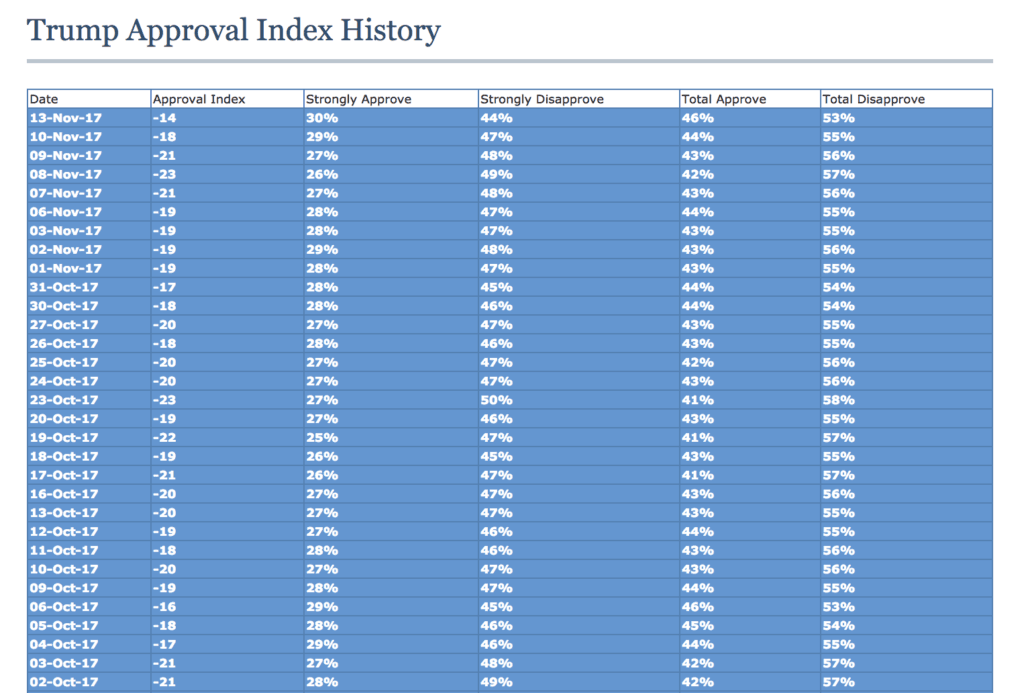 Rasmussen's daily tracking results are collected via telephone surveys of 500 likely voters per night and reported on a three-day rolling average basis.
The president is currently traveling on his 10-day trip to Asia, visiting China, Japan, Philippines, South Korea, and Vietnam and attending the ASEAN and APEC foreign leader summits.