Several Antifa agitators assaulted a male photographer—with one shouting, "Get the f*** out of here!"—during Sunday's protests in Washington, DC.
A masked Antifa agitator, flanked by fellow Antifa travelers, repeatedly pushed a senior-aged photographer to prevent the photography of Antifa agitators' conduct.
Asked by an observer what had happened to him, the senior photographer replied, "They don't want their picture taken. I told them they shouldn't be in the street."
Signage carried by Antifa agitators and assorted leftists included messages such as: "Being 'White' Doesn't Make You Right," "Welcome to Chocolate City, Cracka," "I [HEART] Nazis For Batting Practice," "From The Alt-Right To The Police: Fascism Serves the 1%,"The Only Good Fascist Is A Dead Fascist," "White Supremacists Do Not Deserve To Live," "Bash Fascism," "Smash White Supremacy," "F*** Fascism," "Donald Trump: A Man With The Klan," "Cops & Klan Go Hand In Hand," "Black Lives Matter," "The System Cannot Be Reformed – It Must Be Overthrown," and "Revolution – Nothing Less."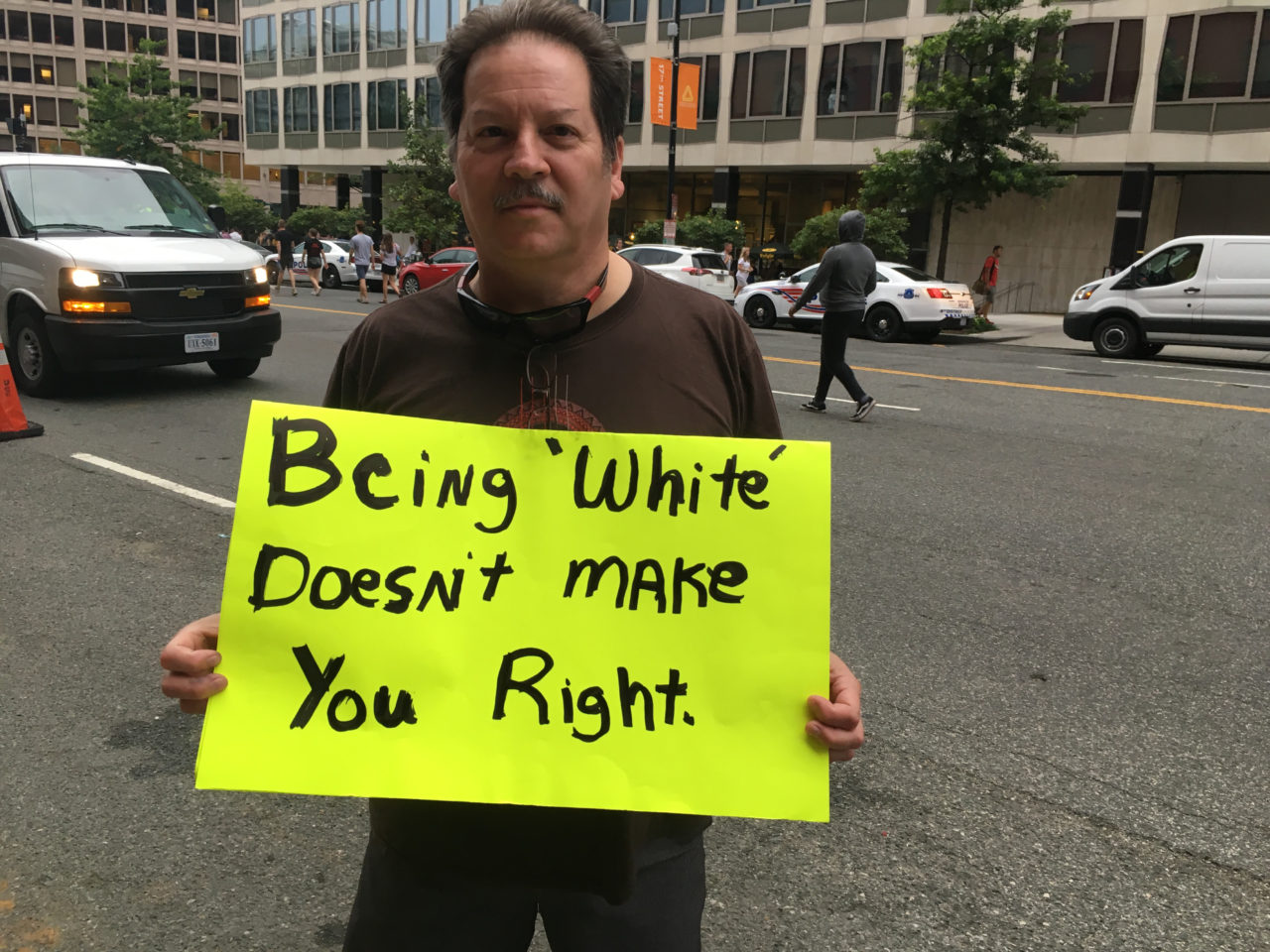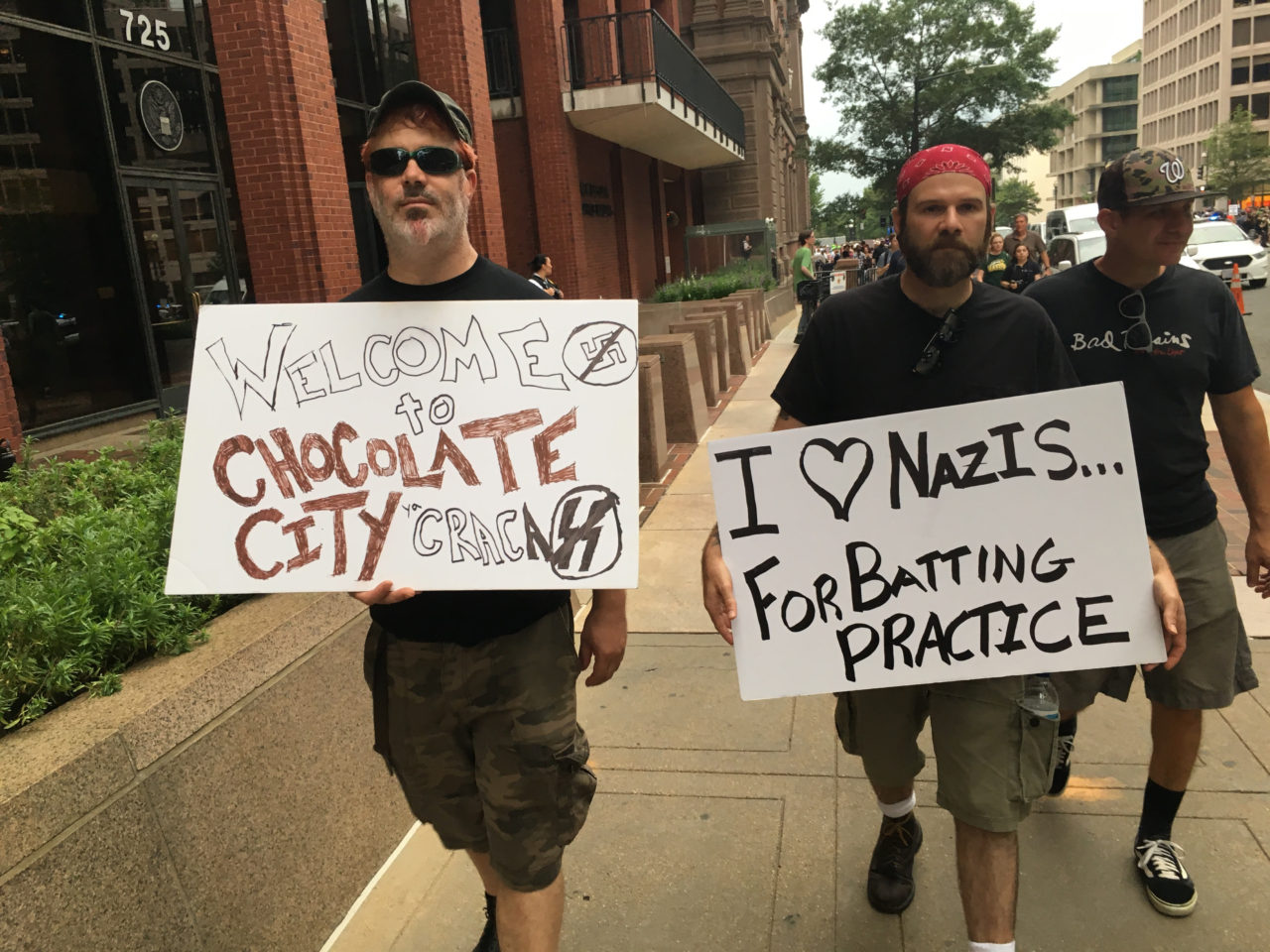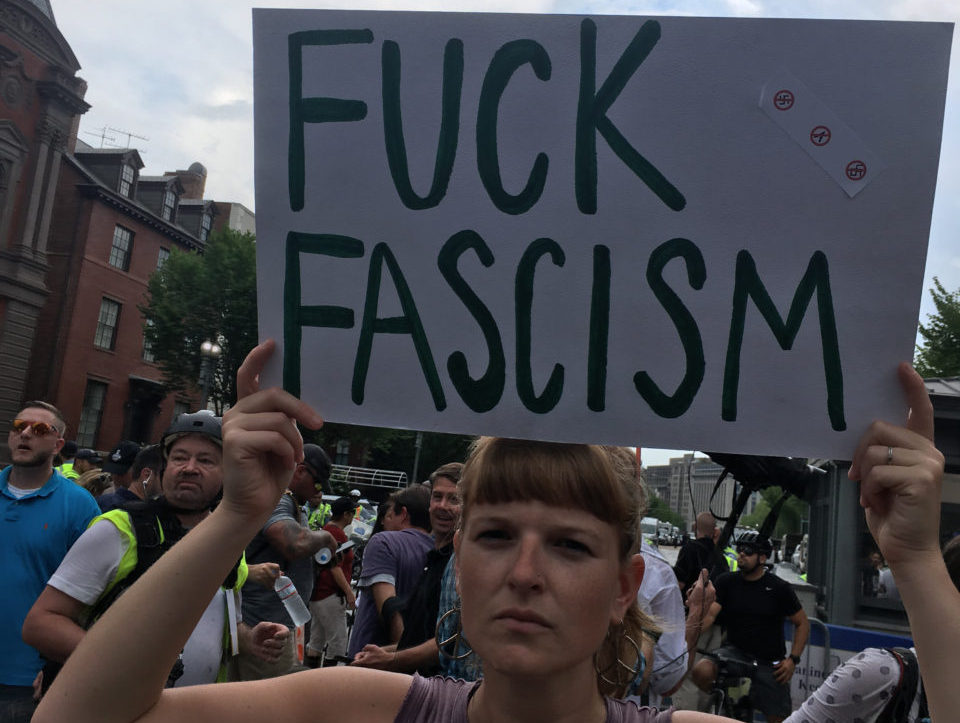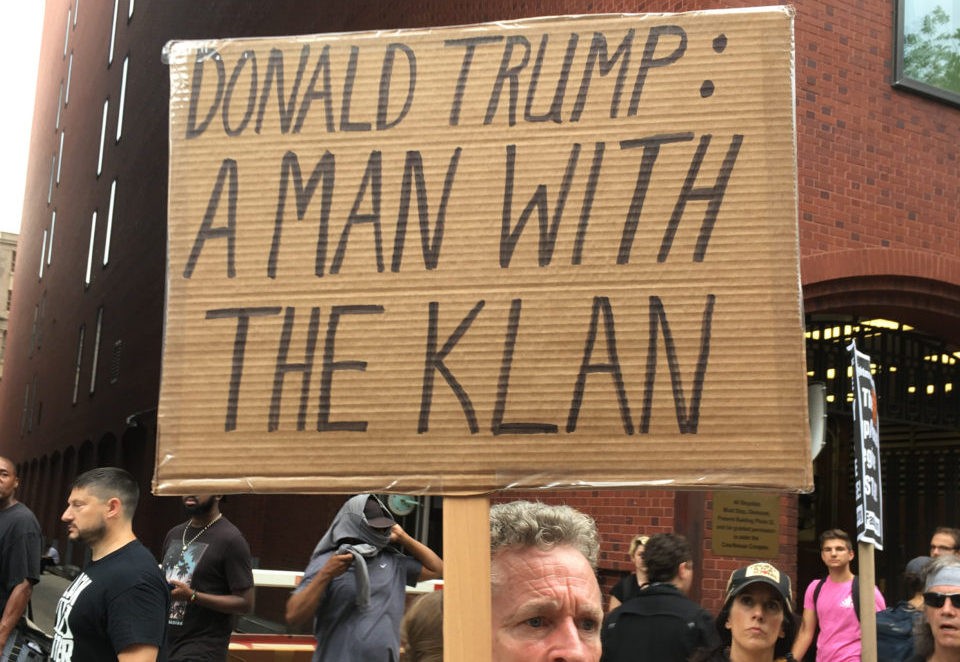 Antifa and assorted left-wing demonstrators chanted, "Whose streets? Our Streets!"
As Breitbart News's Penny Starr reported on location in the nation's capital:
Antifa and other left-wing groups gathered at Freedom Plaza in downtown Washington, DC, on Sunday carrying signs that reveal one message loud and clear: Remove racist President Donald Trump and Vice President Mike Pence from office and overthrow the United States government.
Persons wearing and holding assorted RevCom (the Revolutionary Communist Party) paraphernalia were also photographed among the left-wing agitators.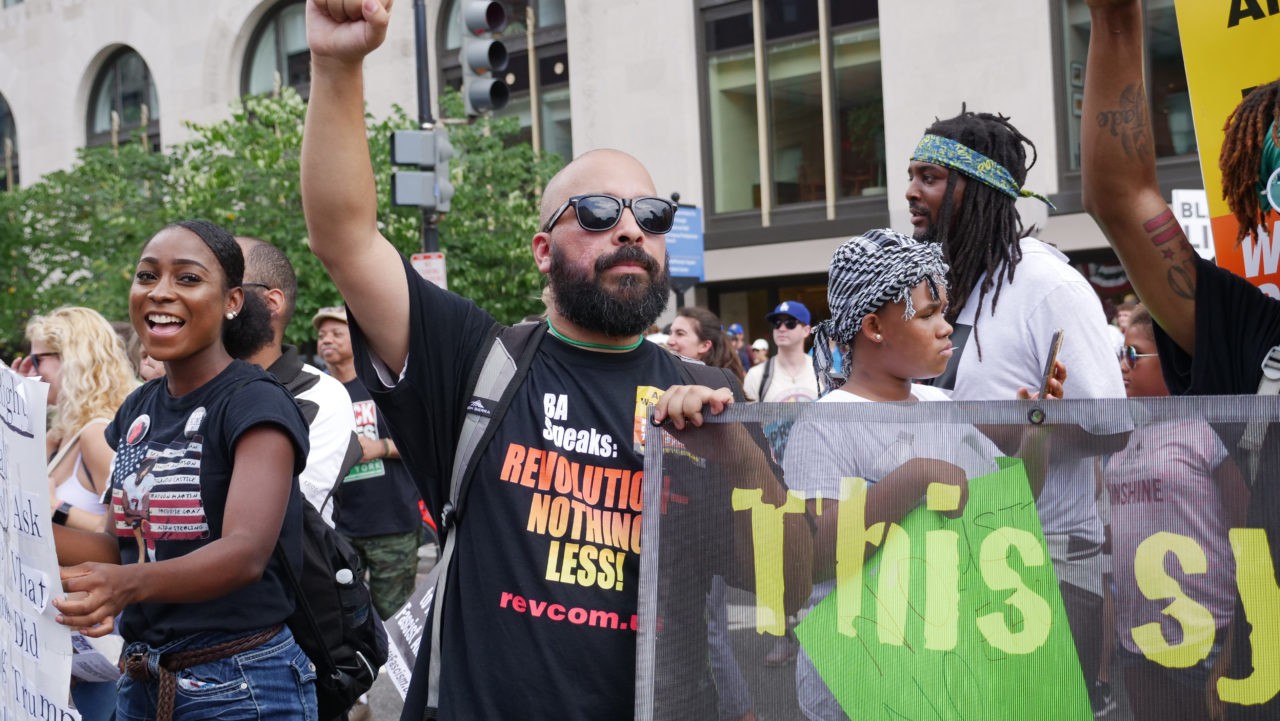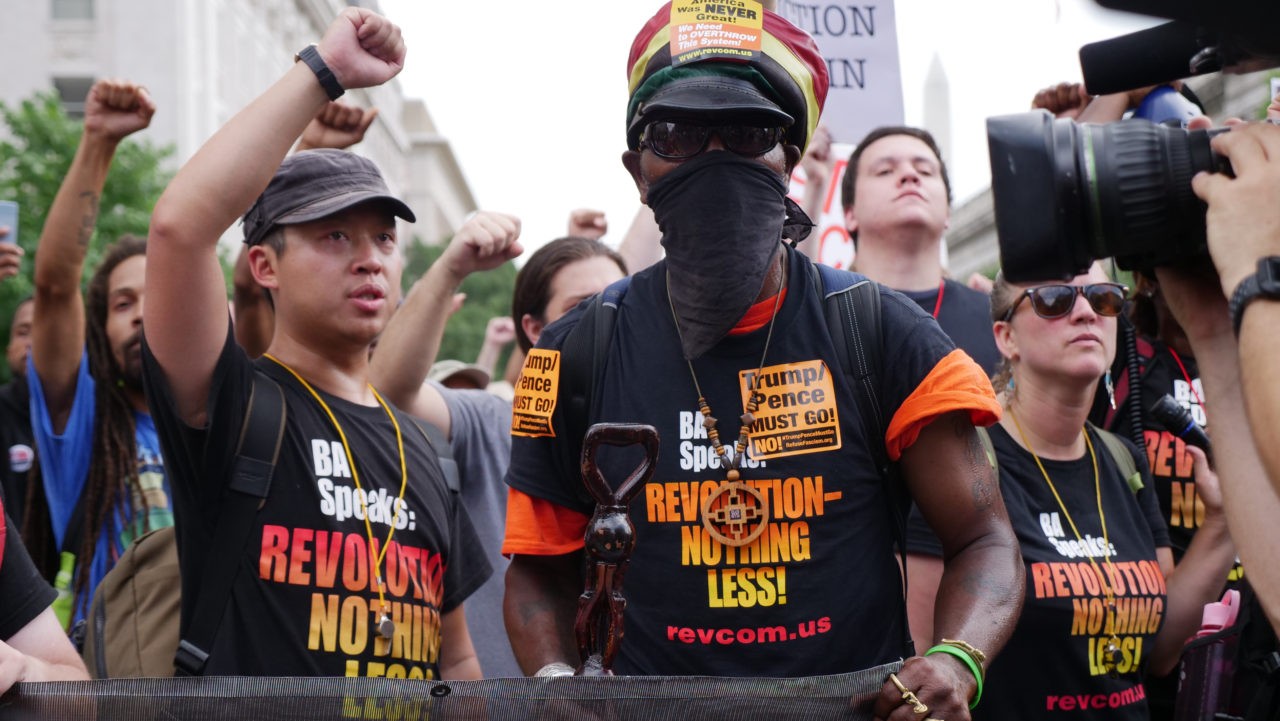 Follow Robert Kraychik on Twitter.