The All Souls Unitarian Universalist Church in Colorado helped an illegal alien evade deportation months before he was accused of killing a father of five.
As Breitbart News reported, 40-year-old illegal alien Miguel Ramirez Valiente from El Salvador is accused of hitting and killing Sean Buchanan, a father of five children, on August 2. Valiente has a criminal record dating back to 2011, including a drunk driving charge in 2017.
In January, Valiente was able to evade deportation by hiding out in the All Souls Unitarian Church — a so-called "sanctuary church" that allows illegal aliens to stay on their properties to avoid being arrested by federal immigration officials.
Valiente, in a January interview with KOAA 5, claimed to be fleeing gang violence in El Salvador and said he was concerned that a government shutdown at the time would separate him from his family. CNN covered Valiente's case, describing him as an asylum-seeker who was being harmed by the Trump administration's enforcement of immigration laws.
"That's why everyone is leaving countries like mine, to flee the violence," Valiente told KOAA 5. "I'm scared to be deported and to be separated from my family."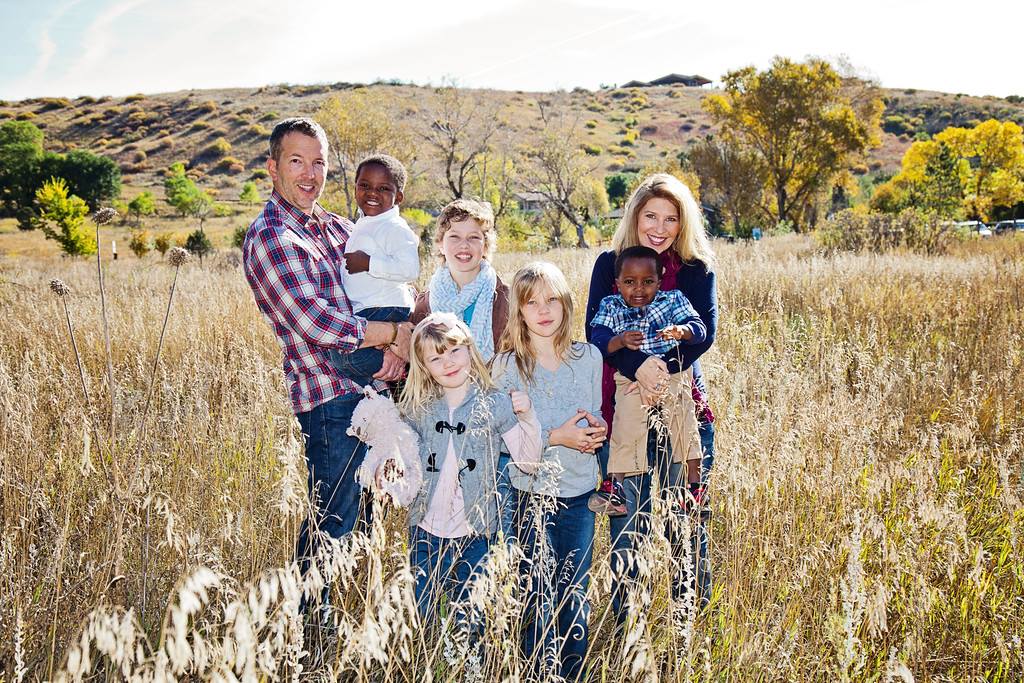 Sean and Kathy Buchanan photographed with their five children. Sean was allegedly killed by an illegal alien from El Salvador in a deadly motorcycle accident on August 2. (Photo via Facebook) 
Valiente, after failing to be deported, said in January that he was seeking to obtain a U-Visa which is a special immigrant visa for foreign nationals who are the victims of crimes. Valiente said he had been assaulted in his workplace and thus qualified for the visa.
A friend of the Buchanan family has created a GoFundMe page for Kathy and their five children.
Sean leaves behind his wife, Kathy, his daughters 15-year-old Jasyln, 12-year-old Maleah, 10-year-old Bella, and his two adopted sons, eight-year-old Michal, and six-year-old Divin.
John Binder is a reporter for Breitbart News. Follow him on Twitter at @JxhnBinder.