As Major League Baseball's All-Star Game commences Tuesday night in San Diego, starting pitcher Chris Sale says the cancer death of Tony "Mr. Padre" Gwynn made him quit smokeless tobacco forever.
Gwynn died in 2014 from salivary-gland cancer, a condition many blamed on his use of smokeless tobacco — or dipping — and his death brought the issue of smokeless tobacco to the forefront. Now, Sale insists that Gwynn's disease and death made him re-think his habits.
"He made a very big impact on my life," Sale said during an All-Star media availability event. "I chewed tobacco from 2007 until the day he passed away. I remember seeing that and being so shocked. I mean he was a larger-than-life person," SportingNews.com reports.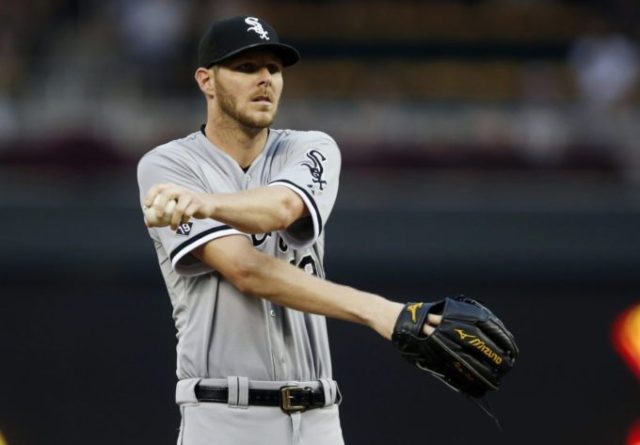 "But I quit that day and haven't touched it since. So in a sense, I owe him a huge thank you for not only myself but for my family and hopefully I can maybe sway somebody in the right direction like he did for me," the pitcher added.
Recently, MLB reminded players to refrain from dipping at stadiums in San Francisco, Los Angeles and Boston because of local laws over the issue.
But with some estimates that up to 30 percent of MLB players use smokeless tobacco, the practice has not gone away easily despite that for some time baseball has been under pressure to ban dipping among players. Dipping has already been banned in the minor leagues since 1993, but the big leagues have yet to take that final step though officials have discouraged use of the product.
After his death, Gwynn's family filed a wrongful death lawsuit against several tobacco companies for promoting the use of their product.
Follow Warner Todd Huston on Twitter @warnerthuston or email the author at igcolonel@hotmail.com.