I read about Detroit Tigers pitching phenom Mark Fidrych in my local newspaper a few hours before the death of Miami Marlins pitcher Jose Fernandez.
The Bird's wife lost a wrongful death lawsuit last week a few years after the 1976 AL Rookie of the Year lost his life working underneath his Mack truck when his shirt got caught in the machinery. Fidrych used the truck to plow streets in the winter and haul materials to construction sites. He lived on a 107-acre farm where he quietly raised his daughter and much else. The life of a an ex-major leaguer, even one who appeared on the cover of Rolling Stone, can be as glamorous as the working stiffs who cheered him in the stands.
Fidrych, rather than Fernandez, comes to mind when we think of baseball players who tragically never realized their potential on the field. Joe Charboneau, Tony Conigliaro, Kerry Wood, and countless others shined blindingly bright before their flame too quickly went out. Injuries or indulging in the hype or just plain bad luck account for the quick exits. But what fans find tragic in a sports sense comes across as just a minor setback in a broader, life sense. Fidrych's tragedy occurred in 2009. What happened to him in 1977 wasn't tragic, just unfortunate.
Jose Fernandez represents a much sadder kind of lost potential. Like Fidrych, he won Rookie of the Year honors. Like Fidrych, injuries robbed him of seasons. And like Fidrych, he played in the majors for just a few years. But unlike Fidrych, who died at 54, Fernandez leaves us in the beginning of a baseball life at 24.
He packed a lot in a little time. He tried, and failed, to escape from the island-prison of his birth three times. He finally succeeded in defecting from Cuba in 2008, diving in the ocean on the trip to save a woman he soon discovered was his mom. He saved the life that gave him life. He lived the American Dream, playing before his countrymen with similar stories in Miami. He proudly gained American citizenship last year. He recently discovered that fatherhood lay in his future. His social media pages show a fun-loving guy who loved his friends and loved to fish.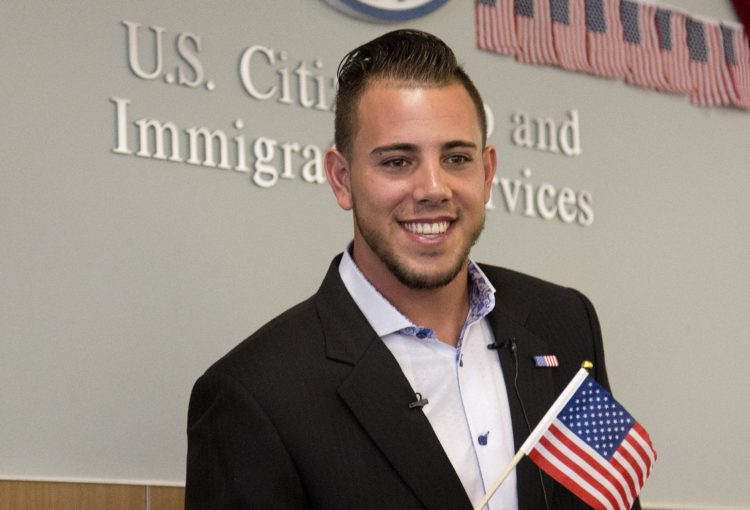 Tonight, the rotation dictated that Jose Fernandez take the mound in Marlins Park. Adam Conley, whose return from the disabled list provided Fernandez an extra day of rest to relax on the water, bears the horrible burden of pitching in Fernandez's spot against the Mets. How do you play a game after your teammate lost his life?
Hollywood loves the romantic, what-might-have-been script for baseball movies. The Natural comes to mind as a film about a guy who missed his prime, burned red-hot, and then disappeared. Fernandez's life up until Saturday enjoyed a surrealistic Hollywood quality. But his heartbreaking demise, like Lyman Bostock or Thurman Munson or too many others, just doesn't give an audience the Hollywood ending we all want.
But for parts of four seasons Jose Fernandez gave audiences in Miami what they needed, a Cuban hero playing the de facto national sport of Cuba in its de facto capital. Then, like that, he didn't.
"For of all sad words of tongue or pen," poet John Greenleaf Whittier informs. "The saddest are these: 'It might have been!'"
Jose Fernandez, may your fastballs all find the strikezone and your sliders never hang on the field of dreams. Rest in peace.