Heavyweight champion Tyson Fury admits to doing "lots" of cocaine but characterizes his critics looking to strip of his titles as partaking in a "witch hunt" that seeks to destroy him.
Fury tested positive for cocaine, a drug known to cause paranoia, last month. He says he's been a teetotaler in October thus far.
"It's been a witch hunt ever since I won that world title," the Gypsy King told Rolling Stone, "because of my background, because of who I am and what I do – there's hatred for Travelers and gypsies around the world."
Fury insists, "I'll never be accepted for who I am and what I am."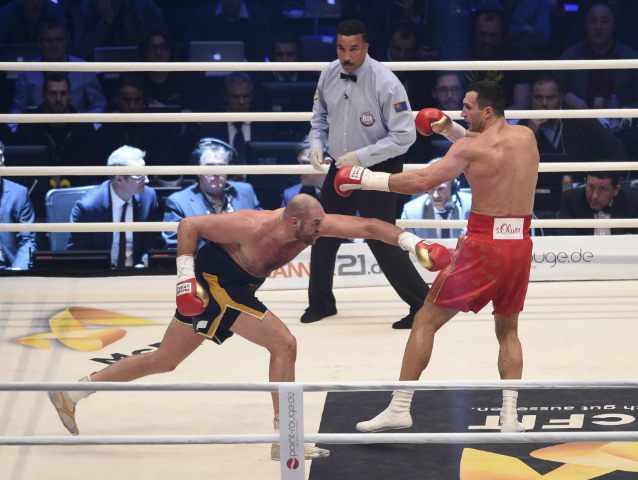 The towering heavyweight defeated Wladimir Klitschko in convincing if boring fashion last November. His handlers called off two subsequent rematches, the most recent cancellation came after the failed drug test but before its publication. They said their charge suffers from mental-health issues, which Fury cops to in the interview.
The Mancunian says he hasn't trained since the spring, now weighs 290 pounds, drinks and does cocaine on a near-constant basis, and battles depression and a form of bi-polar disorder. He claims he currently receives psychiatric care.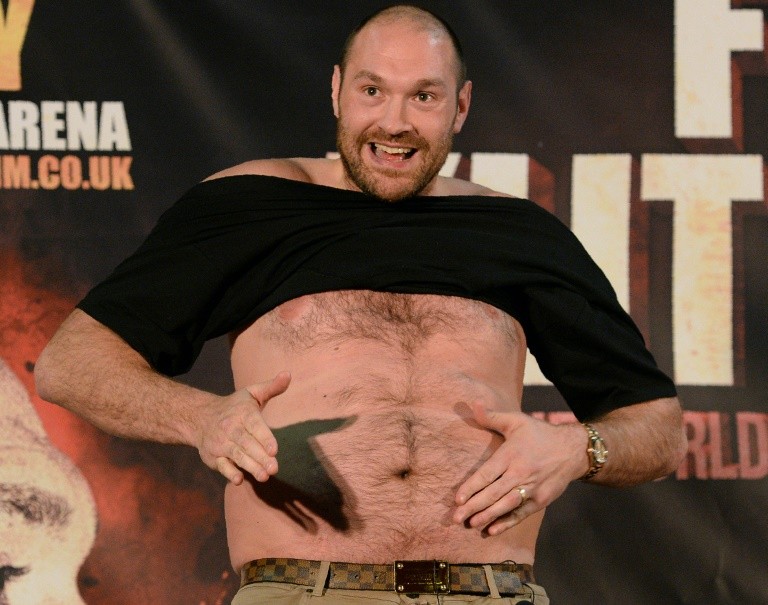 "I've been out drinking, Monday to Friday to Sunday, and taking cocaine," he says of his life since May. "I can't deal with it and the only thing that helps me is when I get drunk out of me mind."
The six-foot-nine boxer courted controversy long before this controversy courted him. He dressed as Batman during a press conference promoting his fight against Klitschko to call his mild-mannered opponent a joker. He later cited acceptance of homosexuality, pedophilia, and abortion as signs of the apocalypse, called mixed-martial arts a sport for white kids who can't box, and opined, "I believe a woman's best place is in the kitchen and on her back."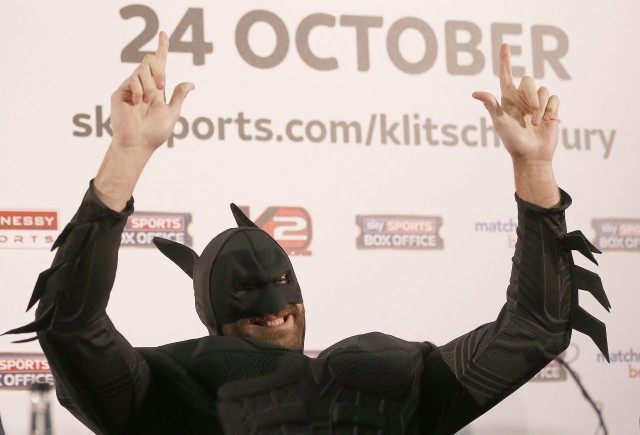 The comments led to an uproar in Great Britain, particularly when the BBC considered him for an annual honor for sportsmen. The colorful personality, even though coupled with a dull style in the ring, brought attention back to the heavyweight division slumping stateside and elsewhere during the reign of the milquetoast Klitschko brothers.
But his attention-grabbing reign may end relatively quickly either by his own decision or at the behest of boxing big-wigs eager to move on to a champion who fights contenders rather than demons.
Fury announced his retirement earlier this week on Twitter. Then, three hours later, he announced his un-retirement.
The heavyweight champion remains honest and defiant about his personal habits.
"Listen, I've done a lot of things in my life," he tells Rolling Stone. "I've done lots of cocaine. Lots of it. Why shouldn't I take cocaine? It's my life isn't it? I can do what I want.
"Yeah, I have done cocaine. Plenty of people have done cocaine as well. What the fuck has that got to do with anything? That ain't a performance enhancing drug. Am I not allowed to have a life now as well?"
The lineal heavyweight champ insists that discrimination, not drugs, motivates the attempts to take his titles.
"I feel more racism now in 2016 than any slave, any foreign immigrant ever did in the 1800s," Fury maintains. "Listen, when Muhammad Ali threw his gold medal away in the 1960s for being mistreated and abused, this is what I'm doing today. I'm throwing all my world titles in the bin because I ain't accepted in society for being a Traveler in 2016."