Conor McGregor called his shot.
He didn't do so as dramatically as Babe Ruth did in pointing his bat during the 1932 World Series. But in pointing to two UFC championships in two weight classes he did so just as audaciously.
"The goal at the end of the day is world titles," McGregor told Breitbart Sports almost two years ago before he won one belt. "Like I said, I came into this promotion as a two-weight world champion. I vacated those belts when I signed with the UFC. I am in the process of regaining them."
Come again?
He won "world" titles in a promotion holding only a handful of events in that world outside of the British Isles. Nonfictional characters Paddy "The Baddy" Pimblett and Chris Fishgold currently hold the "world" titles of which McGregor so reverentially spoke. Ever hear of those guys?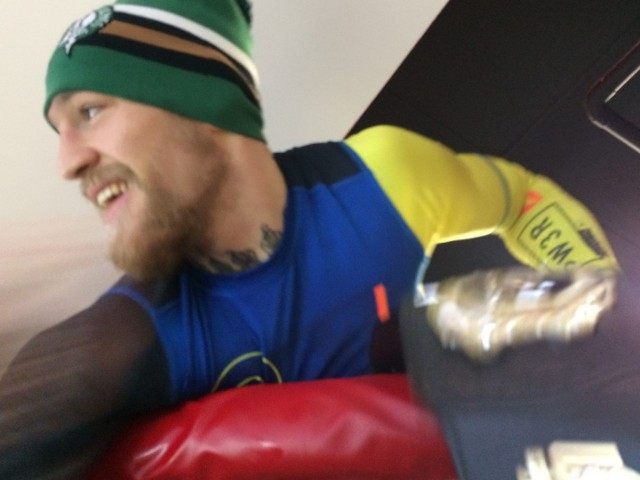 When McGregor straightfaced said this to Breitbart Sports and everybody else who spoke to him, he owned four octagon wins and one appearance on a UFC pay-per view. Twenty months earlier, King Conor's name appeared on the Irish welfare rolls.
Skeptics added their own laugh track to McGregor's bombast. But one sensed a passing grade for the earnest Irishman if the FBI hooked him up to a lie-detector test. He believes his own bull$#!+.
And that belief separates McGregor from the rest. Sure, he dishes out power with his fists. He exhibits extraordinary timing. He fights with grace and fluidity. In his perfect performance against Eddie Alvarez on Saturday night in Madison Square Garden, he effectively turned the lightweight champion, a guy with dominant wins over Rafael dos Anjos and Anthony Pettis, into a punching bag. En route to knocking down the Philadelphian five times before becoming the first man in UFC history to raise up two belts, McGregor used all those attributes to put on a show.
But it's what he does with his mind rather than his body that makes McGregor different. He wins fights outside of the octagon, and not through the head games he plays on others but because of the ones he plays on himself. He dreams and then wills it into existence.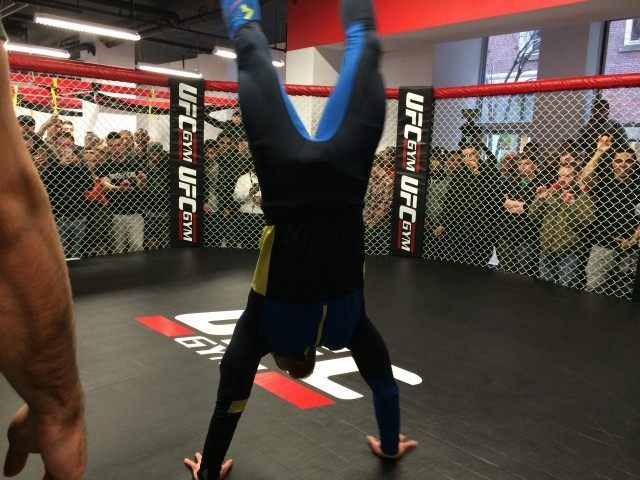 "Everything that happens began in the mind," McGregor told Breitbart Sports in early 2015. "So for me of course I visualized this. I visualized this success. I visualized this belt. I visualized multiple belts. Now it is forming into my reality."
Don't call him the Babe Ruth or Muhammad Ali of mixed-martial arts. Call him the Norman Vincent Peale.