FLORHAM PARK, NJ — Eli Yale must be turning over in his grave.
During the 113th edition of the Yale-Harvard rivalry affectionately called "The Game," a dozen or so Yale students stripped naked near the enclosed end zone in Harvard Stadium to distract the opposition.
It seemed to work. Harvard failed to score from that point on. In fact, they missed a short field goal. Yale proceeded to score the game-winning touchdown in the end zone near the nudists and win 21-14.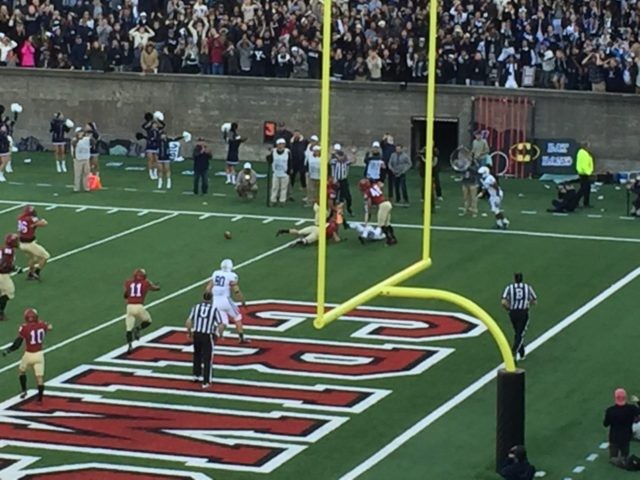 Former Harvard QB Ryan Fitzpatrick, now with the Jets, attended the game with his young sons. Breitbart Sports asked him for his take on this bizarre stunt and whether it distracted his beloved Crimson.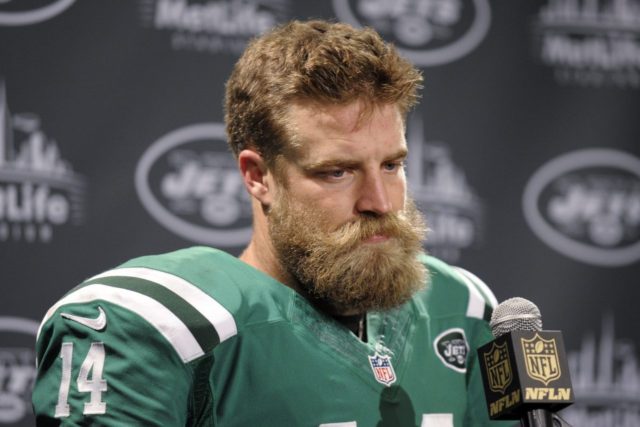 "I was there and me and my boys were distracted," Fitzpatrick said smiling. "They were far enough away to tell if they were fully nude or not until they turned around and we could tell they were fully nude. But it was a momentum changer in the game. Yale ended up scoring a couple of times after that and they won. I'm glad we didn't have a closer vantage point. I guess it's tradition for them."
Believe it or not, it is a tradition at one of America's finest universities. Yale students have been stripping at football games for years, a ritual called, "The Saybrook Strip." It generally takes place at the end of the third quarter (see 2014 strip below). The rite of passage requires some seniors get fully naked. Most disrobe to their underwear. Their parents, paying around $64,000 a year, must be so proud.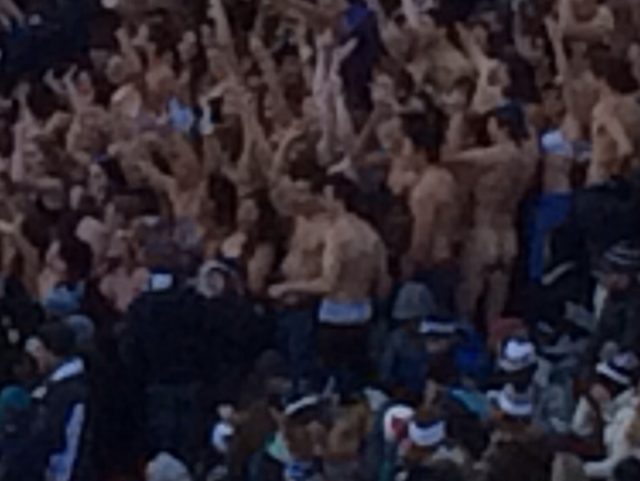 But to the credit of these wacky Yalies, never before has "The Saybrook Strip" had such a huge impact on the outcome of "The Game."
Underdog Yale (3-7), thanks in part to the nudists, upset favored Harvard (7-3), winning against their rivals for the first time in a decade.