Street Artist Sabo created artwork mocking American Airlines' woke policies which were posted outside of American Airlines Arena ahead of the Jake Paul and Nate Diaz fight in Dallas.
The pictures mocked the airline by calling attention to the company's woke corporate policies. The street art, which features the images of Jake Paul and Nate Diaz includes the fighters' pronouns and highlights American Airlines' policy of "gender inclusiveness." Paul and Diaz fought on Saturday, August 5 at the American Airlines Center.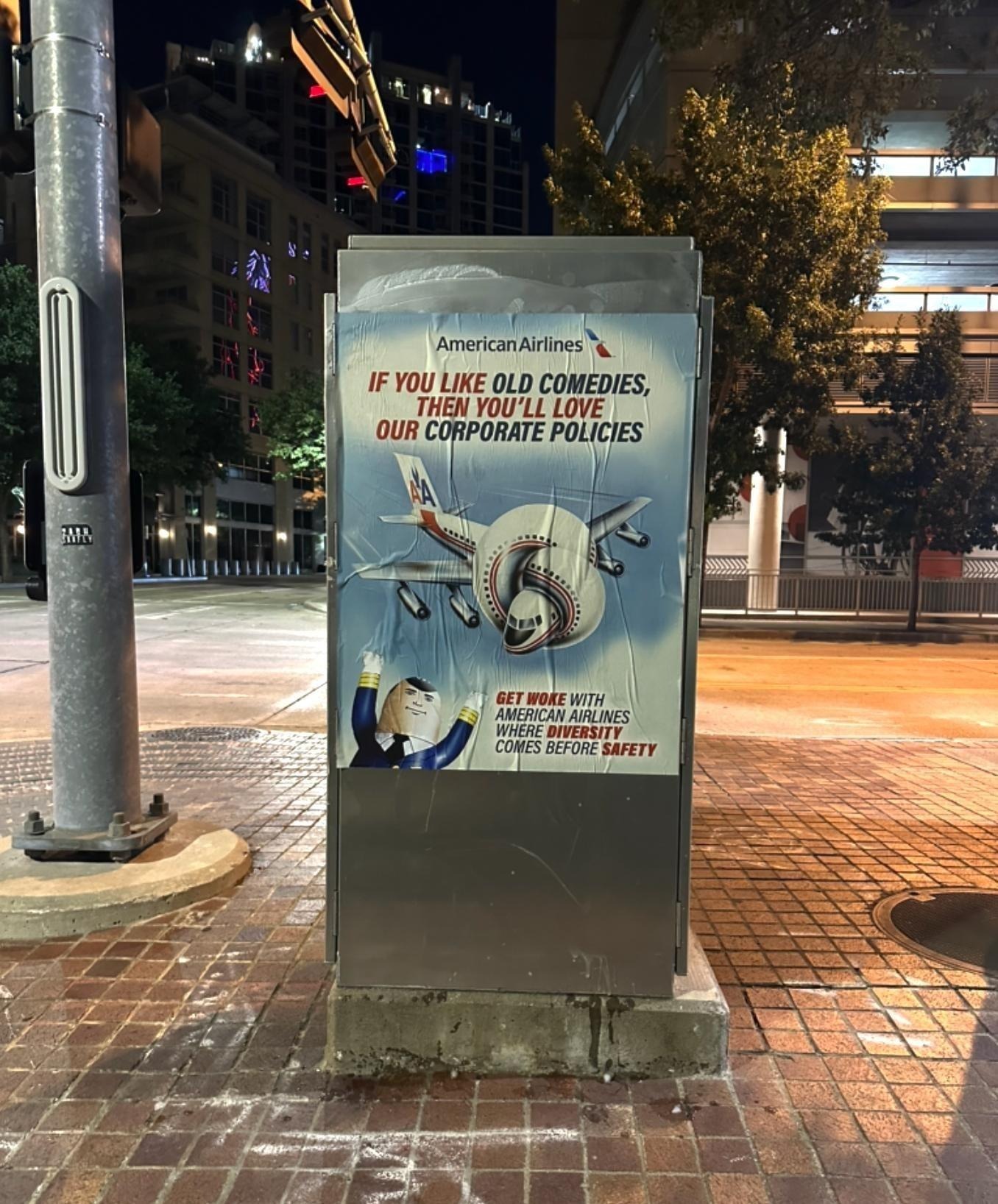 In addition to the posters that included Diaz's and Paul's pronouns, the group also put up posters mocking American Airlines for focusing on diversity, equity, and inclusion at the expense of customer service.
The anonymous guerilla artists took a poke at American Airlines, one of the most progressive in the aviation industry, with posters of an androgynous pilot in makeup under the caption "Welcome to the woke American Airlines! My pronouns are he/she/it/lost baggage."
American Airlines woke policies have faced widespread criticism for its wore policies, such as making "non-binary" options for flights. The National Center for Public Policy Research and American Civil Rights Project have written letters to American Airlines over its discriminatory policies in employment, such as having executive training programs only available to non-whites. American Airlines pilots are suing over their pensions being wasted in woke ESG investing policies.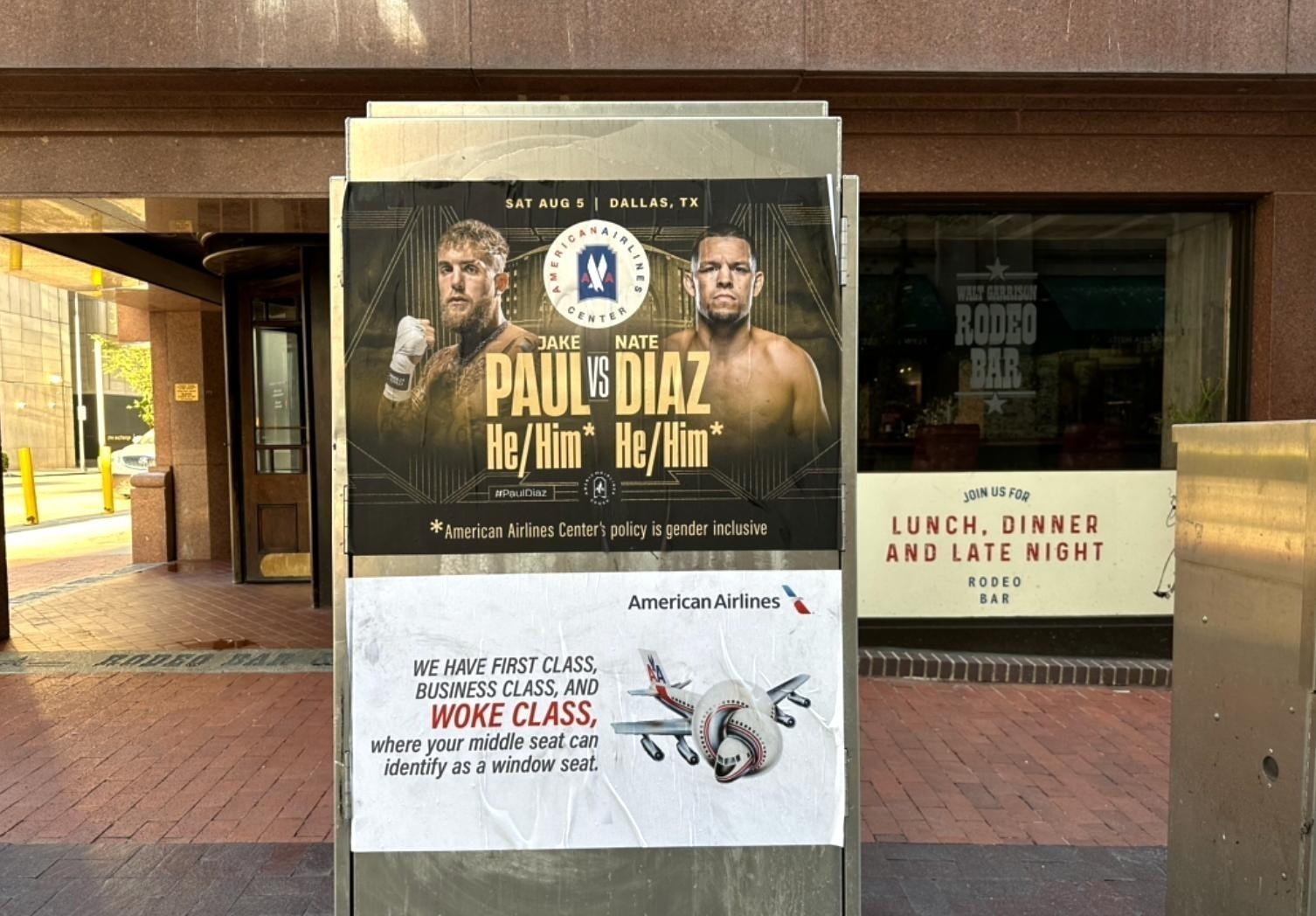 This is not the first time a Texas based airline has been targeted for its woke policies.
Another billboard in late March featured satirical depictions of several of Southwest Airlines key executives and board members including CEO Bob Jordan and Board members David Biegler, Nancy Loefler, Gary Kelly and Veronica Biggins dressed in drag, featuring the tagline "Southwoke."
Southwest attempted to get the Southwoke.com website taken down by filing a complaint with the  Internet Corporation for Assigned Names and Numbers (ICANN)—claiming:
"Southwoke" is "confusingly similar" to Southwest, "because it includes the first 'south' portion, changes three letters of the word 'west' to 'woke' and adds the generic top-level domain '.com'."
ICANN rejected Southwest's complaint. According to the anonymous team behind these billboards and campaign.
Sabo is known for his street art campaigns needling the pet causes and institutions of liberal elites. Previous targets of the pseudonymous artist have included Google's censorship policies , the FBI, and California governor Gavin Newsom.
Allum Bokhari is the senior technology correspondent at Breitbart News. He is the author of #DELETED: Big Tech's Battle to Erase the Trump Movement and Steal The Election. Follow him on Twitter @AllumBokhari.