MONTERREY, Nuevo Leon — Gunmen with the Los Zetas cartel tried to ambush a convoy of Mexican soldiers and police officers less than 60 miles south of the Texas border. The trucks used by the cartel gunmen had messages of love spray painted on them.
The ambush took place on Sunday when a team of gunmen in three SUV's tried to ambush a police convoy near Los Aldamas Nuevo Leon. The small rural town is less than 60 miles south of Roma, Texas and has been a long contested area between the Los Zetas cartel and the Gulf Cartel.
Breitbart Texas spoke with a law enforcement official about the ambush. During the gun battle, state and federal forces clashed with the Los Zetas gunmen for several minutes until the gunmen fled. Casualties have not been reported from the attempted ambush, however authorities made various seizures. In their retreat, the Los Zetas left behind a silver SUV with a weapons cache inside.
On the passenger's side door of the seized SUV, the gunmen had spray painted the phrases "Amor Z" (Z Love) and "El Mil Amores"  (The Thousand Loves) as an apparent taunt at police forces.
The ongoing wave of crimes being carried out by Los Zetas continues to spread terror in the border state of Nuevo Leon. On Saturday, a kidnapping victim from the border city of Reynosa who had been taken to Monterrey, was able to escape and call for help. The border city of Reynosa is just south of the border from the Texas cities of Hidalgo, Pharr and Mission.
Authorities in the Monterrey suburb of Guadalupe responded to a neighborhood called Country Club La Silla after getting a call from 39-year-old Norberto Maldonado, the victim.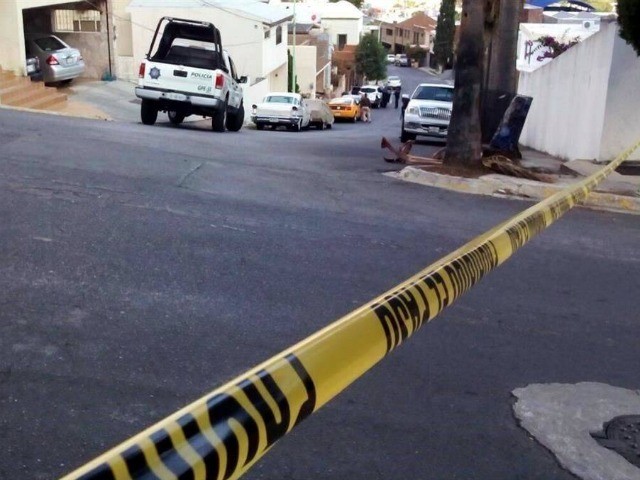 First responders found Maldonado with bindings still in his hands and with a large gash on his nose. The man had been kidnapped from Reynosa more than three weeks ago. According to his statement to police, the gunmen were planning to kill him on the day he escaped.
The house where the victim was kept at had been the home of a former top leader for the Los Zeta cartel named Sigifredo "El Canicon" Najera Talamantes. That fearsome Zeta boss died last year in a Mexican federal prison from an alleged heart attack.
Talamantes became famous in Mexico for having ordered a 2008 grenade attack against the U.S. Consulate in Monterrey.
Editor's Note: Breitbart Texas traveled to the Mexican States of Tamaulipas, Nuevo Leon and Coahuila to recruit citizen journalists willing to risk their lives and expose the cartels silencing their communities.  The writers would face certain death at the hands of the various cartels that operate in those areas including the Gulf Cartel and Los Zetas if a pseudonym were not used. Breitbart Texas' Cartel Chronicles are published in both English and in their original Spanish. This article was written by Tony Aranda from Monterrey, Nuevo Leon.