ABC News is being publicly slaughtered by its own staff at the The New York Observer website, giving specific accusations of an ABC executive's illegally hiring and firing without just cause, promoting based on whims, discriminating against homosexuals, blacks and sexually harassing of employees.
In reaction to these public allegations of a widespread, 20-year long hostile work environment by its executives, ABC News has launched a two-front defense: keep any other media outlets from reporting the story and refuse to launch an internal investigation.
Meanwhile executives at The Walt Disney Company, which owns ABC, are monitoring The Observer website constantly. "ABC's own soap opera 'General Hospital' has nothing on this daily unfolding drama of ABC on this website. They click on it hourly to see the latest shocker," a close source tells me.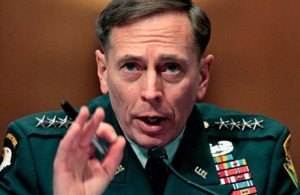 The anonymous but public whistle blowing by ABC staff started last week in reaction to a puff piece in The New York Observer about ABC News Vice President Mimi Gurbst's retiring to become a high school guidance counselor. The story enraged ABC staff past and present for, in their opinion, misrepresenting Gurbst as "cherished." They commented on the story with riveting details about her reign of terror while running ABC's news coverage operation. The anonymous allegations about Gurbst include:

"How to Get 'In' with Mimi [A Guide for Future Students]: If minority, talk about your racial sexual preferences. Bonus points if you like white women and/or men. Extra bonus if they are Jewish."

"This is a woman who created an atmosphere of sexual harassment by telling me in specific detail in the middle of the newsroom how our closeted gay VP liked his sex and where, and then proceeded to tell me he WOULD promote her or he would pay."

"I remember when ABC was planning a black correspondents dinner – Mimi made a comment to Carole Simpson, overheard by everyone on the desk suggesting that the main course be fried chicken."

"And yes, you really did need to stop by the desk every day and find something to compliment and drop some dirty little sex joke."
One former ABC correspondent who used his name when commenting is Richard Gizbert. A London-based ABC correspondent for 11 years, Gizbert was fired by Gurbst for refusing another war-zone assignment, after having covered wars for six years. Gizbert took ABC to a U.K. employment tribunal for "unfair dismissal." He won the case and ABC paid him $100,000.
ABC News President David Westin, ABC Network President Anne Sweeney and Walt Disney CEO Robert Iger have all been silent about the allegations and their previous awareness of them. The ABC executives should answer these questions: Why didn't Westin intervene? If Westin was not aware of the widespread, hostile work environment of his own news division, why was he shielded from that information? Did the victims go to ABC's Human Relations department? If so, was there an investigation? Are there any records showing the long-term harassment?
Reading though the comments, one has to wonder if Mimi Gurbst's close friendship with Huffington Post Senior Editor Willow Bay — who is married to Disney CEO Iger — provided Gurbst with protection from corporate interference in her actions. "Mimi does have a personal relationship with the Igers, particularly Mrs. Iger, which she has shamelessly flaunted over the years and played a part in her protection," posted one commenter. Likely, Iger's avoidance will come back to haunt him when he faces Disney stockholders demanding information about the workplace practices of ABC News executives.
Until now, ABC has successfully kept these very specific, detailed and believable accusations of illegal discrimination and workplace harassment story from being reported in other media outlets.
The ABC staff repeatedly asks on The Observer's website for their fellow journalists to come to their defense. "I'm astounded that this thread has been up for a week and NOT ONE journalist has written a serious article about it," posted a commenter on Tuesday. "THAT is the big, ugly picture here folks: journalists afraid to report the truth."
To date, not one major newspaper, magazine, TV network, cable network, talk radio show or major website new organization has reported on the specific allegations against ABC News management (except an item in The New York Post gossip column Page Six).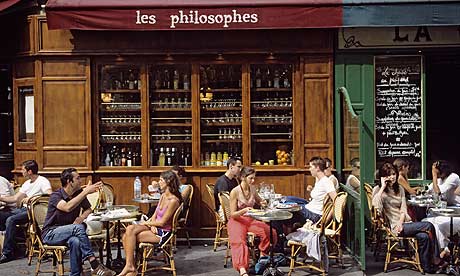 ABC News considers itself a leading advocate for the public's interest by investigating government and corporations. So, now that the workplace discrimination is exposed within its own headquarters, there seems to be no watchdog group to investigate the accusations. The hypocrisy of ABC News, which purports to uncover illegal and unethical action in government and corporations, but turns a blind eye on its own internal shocking allegations is astounding.
Accountability for the victims at ABC may come from the Federal Communications Commission (FCC), which oversees the TV networks and grants their licenses to broadcast. The FCC should investigate the allegations by ABC staff and determine if ABC News is liable for workplace harassment, discrimination and a hostile work environment.
"These postings are not coincidences," wrote a commenter. "They are the cries of people who have been voiceless for years," Well, the time has come to give a voice to these victims, even if the rest of the media is silent. ABC's news division, which was once the best in broadcasting, "uniquely qualified to bring your the world." has now lost the quality, the audience and finally, its credibility.
Disclosure: I worked at the ABC News Washington, D.C. bureau for from 1995-1998. I have never met Mimi Gurbst, nor had any interaction with her, nor any other ABC executives mentioned in this column.