This week, a courageous civil rights champion by the name of Rachel Dolezal bravely revealed her true identity to the world: she is a black woman trapped in the body of a honky and has been tanning and getting weaves for the last ten years whilst president of her local NAACP chapter in order to live life as her authentic self and shake off her "crackersona."
Whatever your parents' skin tone or racial history, this in no way relates to your own. (This is a tired 1950s prejudice sometimes called "science.") It's no secret that I, too, am trans-black — as is a friend of mine, social media activist Godfrey Elfwick. Transracialism is a more common condition than you think.
https://twitter.com/GodfreyElfwick/status/609267943050997760
Everyone's at it.
https://twitter.com/Nero/status/609669020929925120
But, when you embrace your real identity, the sky's the limit.
https://twitter.com/Nero/status/609477525182513152
The trans-black community is going to need a lot of help convincing others that they are truly People of Rhythm. ("People of Colour" is a racist term as of this week, so please don't use it. Thanks.)
African-Americans have several hundred years of experience with "passing," the phenomena of living life as a white person. Trans-blacks can learn the same art in reverse and truly join the race they know they are part of beneath their erroneous epidermis. So here are a few tips for other transracial folk hoping to pass, following in the hallowed and in no way exploitative, sociopathic, delusional, mendacious or racist footsteps of Rachel Dolezal, the most successful trans-black person since Bill Cosby.
https://twitter.com/GodfreyElfwick/status/609222677795049473
https://twitter.com/Nero/status/609739071389351936
CHANGE UP YOUR LOOK
This is the first thing people will notice about you. Always remember that your skin colour has nothing to do with your black identity. Many "black" people have lighter skin than "white" people.
https://twitter.com/Nero/status/609430392333058048
https://twitter.com/Nero/status/609315506970095616
Light-skinned people with a high degree of white heritage used to be called, somewhat distastefully, "high yellow." Whites that tan well are now named "high orange," and this is critical to passing. Tan like a member of the Jersey Shore. The "Snooki" is not enough, by the way: you have to go deeper. You'll likely get cancer later in life, but that's fine because there's probably a grant for that. Think "Florida tanning mom."
https://twitter.com/Nero/status/609368278998360064
You might like to set up a braiding service to help black girls feel better about their hair. Bonus: you get to touch their hair!
(As a side note: one of Rachel's mis-steps has been to emulate a mass of frizzy hair, since black women constantly work to straighten theirs. A rare miss from this interracial trend-setter.)
GET AN EDUCATION
Get a full-ride scholarship to a historically black college. You might worry that this would starve some cis-black person of an important opportunity to get an education, but remember, you're a strong independent black woman too now.
CHECK OUT YOUR NEW CULTURE
Learn the rituals of your new ethnic group.
https://twitter.com/Nero/status/609292861557874688
https://twitter.com/Nero/status/609388698912821249
And don't worry if you get things wrong at first: you are a pioneer in uncharted lands.
https://twitter.com/Nero/status/609408697098457088
Her own mama outed her. HER OWN MAMA! That is the blackest thing that ever happened to her. #RachelDolezal

— Danielle Henderson (@knottyyarn) June 12, 2015
TYLER PERRY
Black people like Tyler Perry movies. That's simply a fact, or he would have stopped making them like three Madeas ago. By avowing your Perry fandom, either through movie posters in your home, or in-depth critical analysis of his films on your social justice blog, you will cement your blackness. Any doubters will see these signs and think: "How could I have mistook that person for white? No white person has ever sat through a Perry movie."
USE HASHTAGS
You will of course be familiar with #BlackLivesMatter, a hashtag that arose following allegations of racially charged police brutality in Ferguson and which can be at least partially credited with our latest viral video obsession: Cops Do The Most Adorably Racist Things. Transracial tweeters can piggyback off the success of this social phenomenon to garner online support for their situation, by creating their own tags, such as #WhiteSkinPurpleDrank or #ByeFeliciaHelloMe.
https://twitter.com/Nero/status/609281701110484992
BECOME A COMMUNITY LEADER
While some might make a White Man's Burden argument about infiltrating, taking over and "reinvigorating" (whites are quite good at organising) you know that it is cis blacks holding back progress in the black community and you have some good ideas. If it doesn't work right away, keep using the word "struggle."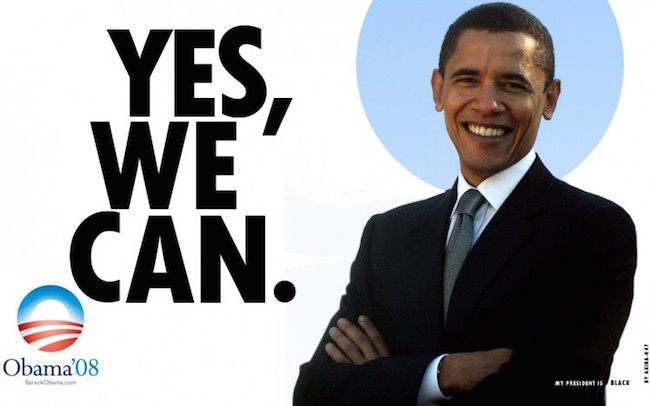 Those who can, teach African Studies.
FAKE SOME HATE CRIME
Rachel Dolezal made numerous reports of hate crimes, all of which seem to have been spurious. She even got the black community to march for her. Outstanding! When asked whether she had herself planted a "suspect package," Rachel didn't exactly deny it. "That's such bulls—," she said.
Learn from this: lying by omission or interjection is a powerful tactic against haters trying to undermine your cause.
USE PROPS
Rachel got a random black guy to pose as her dad and claimed that her black adopted brother was her son. This is seriously strong game.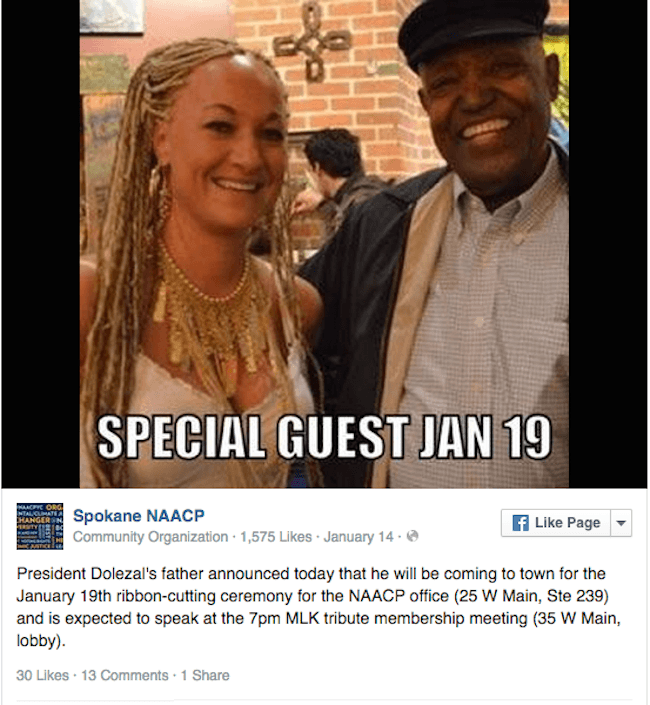 In general, shamelessly use any black person you can find to shore up your own racial credentials. They don't mind being used as verisimilitude in your bizarre psychiatric circus. They're really just grateful to have you in their corner!
COME OUT WITH A BANG
True, Rachel was outed by her parents. But since then, NAACP has backed her and she has said she owes no explanation to anyone outside her community for her life choices. You go, girl! Each and every #WrongSkin warrior has a responsibility, I believe, to encourage others to be open and proud about who they really are.
DON'T EXPECT A MIRACLE RIGHT AWAY
It can take a while for the rest of the world to catch up with you. Remember, you're a trailblazer. Some changes may take time, practise, or a set of penile stretching weights to achieve.
https://twitter.com/Nero/status/609341527643561984
BE BRAZEN: SPEAK YOUR MIND
Rachel went as far as to criticise white women for making money from black women's stories. That's some serious chutzpah and we applaud her for using method acting in her journey toward #black #realness.
Root out and expose bigotry, doublethink and inconsistency wherever you find it. (In other people.)
https://twitter.com/Nero/status/609303586829434880
REACH OUT TO OTHER INSPIRATIONAL TRANSRACE ICONS
https://twitter.com/Nero/status/609311050383687680
iggy azalea ran so rachel dolezal could fly

— doreen st. félix (@dstfelix) June 12, 2015
https://twitter.com/MontyDraxel/status/609345775043260416
YOU ARE NOT YOUR SKIN COLOUR
You are a complex, powerful, beautiful and endlessly fascinating person. Don't be defined solely by your blackness.
https://twitter.com/Nero/status/609375042913370112
KEEP A SENSE OF HUMOUR
This is a new frontier for many people, so you'll need to give them time to get used to what's happening. Humour is a great way of breaking the ice.
https://twitter.com/Evan_A82/status/609375851508056064
SUPPORT OTHER TRANS PEOPLE
For instance, I've sent my trans-black friend Godfrey 50 tins of Kiwi Black Shoe Polish, because I know he's severely underprivileged and fighting to establish his identity in a working-class community in the north of England.
https://twitter.com/Nero/status/609280237642379264
Godfrey's a real hero. Someone who proves that you can be both Malcolm in the Middle and Malcolm X at the same time.
IGNORE THE HATERS
Cis black people are likely to reject your offers of friendship and solidarity. They are no better than trans-exclusionary radical feminists who deny the lived experience and suffering of transgender people. Politely explain to them that you have experienced just as much, if not more, oppression than they have.
https://twitter.com/Nero/status/609279168543596544
https://twitter.com/Nero/status/609281095524290560
https://twitter.com/Nero/status/609379025220464640
https://twitter.com/Nero/status/609429096502849536
CHILL: THE SCIENCE IS ON YOUR SIDE
https://twitter.com/Nero/status/609317706815393792
BE KIND TO OTHER MINORITIES
https://twitter.com/Nero/status/609377645093101568
DEAL FIRMLY WITH THE MEDIA
You will experience prejudice from a disbelieving media. Transracial folk have none of the "trans privilege" enjoyed by other groups such as transsexuals and tomatokin. In general, refuse their advances. They are only out to get you.
https://twitter.com/Nero/status/609410047580446720
https://twitter.com/Nero/status/609417817708957696
https://twitter.com/Nero/status/609420676886306819
When you're specifically asked whether or not you have African-American heritage, say you don't understand the question and storm off. Ain't nobody got time for that.
SCREW THE CRITICS
Don't be disheartened if you receive ridicule or criticism for your new racial identity. Words can be hurtful, but no one can take the authenticity of your new skin colour away from you.
https://twitter.com/Nero/status/609313369988952064
Cis transphobes use the same arguments about #WrongSkin as the vicious religious Right uses about transgender crusaders. "You can't change your skin colour," they say. Or: "You're mentally ill."
Treat them with the contempt they deserve.
EXPLOIT WHITE GUILT
White guilt is your greatest ally. If you are ever questioned on your race by a white person, simply raise an eyebrow as if to say, "Bitch, really?" They will back down amid flustered exclamations of, "oh my god, I'm so sorry, of course I can see you're black."
White people are racist and ignorant. Say so all the time and in every interview. You will likely find that most white people are silenced by this plea. If somebody still insists on asking why you claim to be black when you have ginger hair and blue eyes and skin whiter than the ass milk Cleopatra used to bathe in, this is the time to invoke the top-tier race card and shout: "Did you just say YOU PEOPLE?" until a nearby dreadlocked Lefty comes to your aid.
BE GRACIOUS IN VICTORY
https://twitter.com/Nero/status/609351761078452224
REMEMBER, IT NEEDN'T BE FOR LIFE
As with Rachel, there may come a time when your new black identity becomes untenable. Try not to panic: this is just one chapter in the evolution of you.
#RachelDolezal: Once you go black, you sometimes go back.

— Ben Shapiro (@benshapiro) June 12, 2015
… AND FINALLY
Should disaster strike and you find yourself ridiculed on network television and in the pages of national newspapers, just remind everyone that we are all, ultimately, when you go back far enough, children of Africa.
https://twitter.com/Nero/status/609642216911433728
https://twitter.com/Nero/status/609779491817263104
Follow Milo Yiannopoulos (@Nero) on Twitter.