An El Chapo sighting of the famed drug lord at a hospital in Mexico led that country's military and federal police forces to carry out a series of searches. The operation comes just as an unconfirmed Twitter account claiming to be that of El Chapo's son, Alfredo Guzman, tweeted a photo from Costa Rica where he claims to have been eating with his father.
A car crash took place Wednesday near the town of Mascupana, Tabasco, where a man, who witnesses claim looked like Joaquin "El Chapo" Guzman Loera, appears to have been injured, Mexico's Revista Proceso reported.
Authorities arrived at the scene of the crash, but the suspected Chapo was not there. He had made his way to a local clinic in the town of Mascupana. Witnesses there also claimed that the man looked like Guzman Loera. Once receiving medical attention, the man checked out of the medical center and was gone before Mexican authorities arrived at the clinic.
Staff at the clinic would not release the name of the patient nor discuss the possible El Chapo sighting.
The incident in Tabasco comes two days after an unconfirmed Twitter account, @alfreditoguzma, who claims to be Alfredo Guzman, a son of the famed capo, sent a photo that displays the capo's location. While the twitter account has not been confirmed to be his, various news outlets in the past have claimed that the accounts are run by people connected with the Guzman family.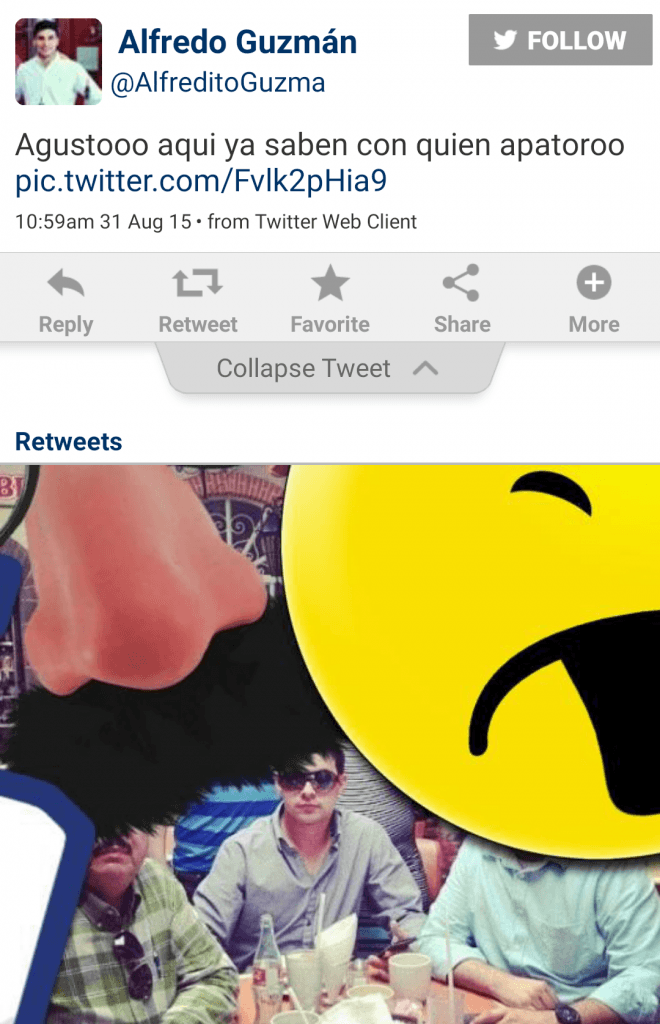 While the faces are covered in the photograph, the man claiming to be Guzman's son posted "Comfortable here with you know who apatoroo."  The social media post had the location turned on revealing that the photograph was uploaded from Costa Rica.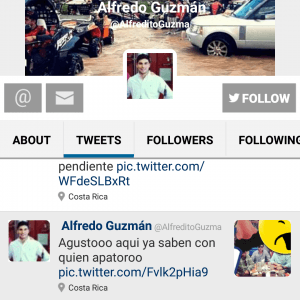 Guzman became Mexico's most famous drug lord after turning the Sinaloa Federation into the largest drug cartel in the world and being able to escape from a Mexican prison not once, but twice, Breitbart Texas previously reported.
The Sinaloa Federation has managed to continue flooding the United States with ton quantities of heroin, methamphetamines, marijuana and cocaine despite the capture of some of their most famous operatives. The crime syndicate is able to accomplish these using trucks, airplanes, submarines, ships, drug mules and multiple other ways to circumvent U.S. law enforcement, Breitbart Texas reported.
Ildefonso Ortiz is an award winning journalist with Breitbart Texas you can follow him on Twitter and on Facebook.